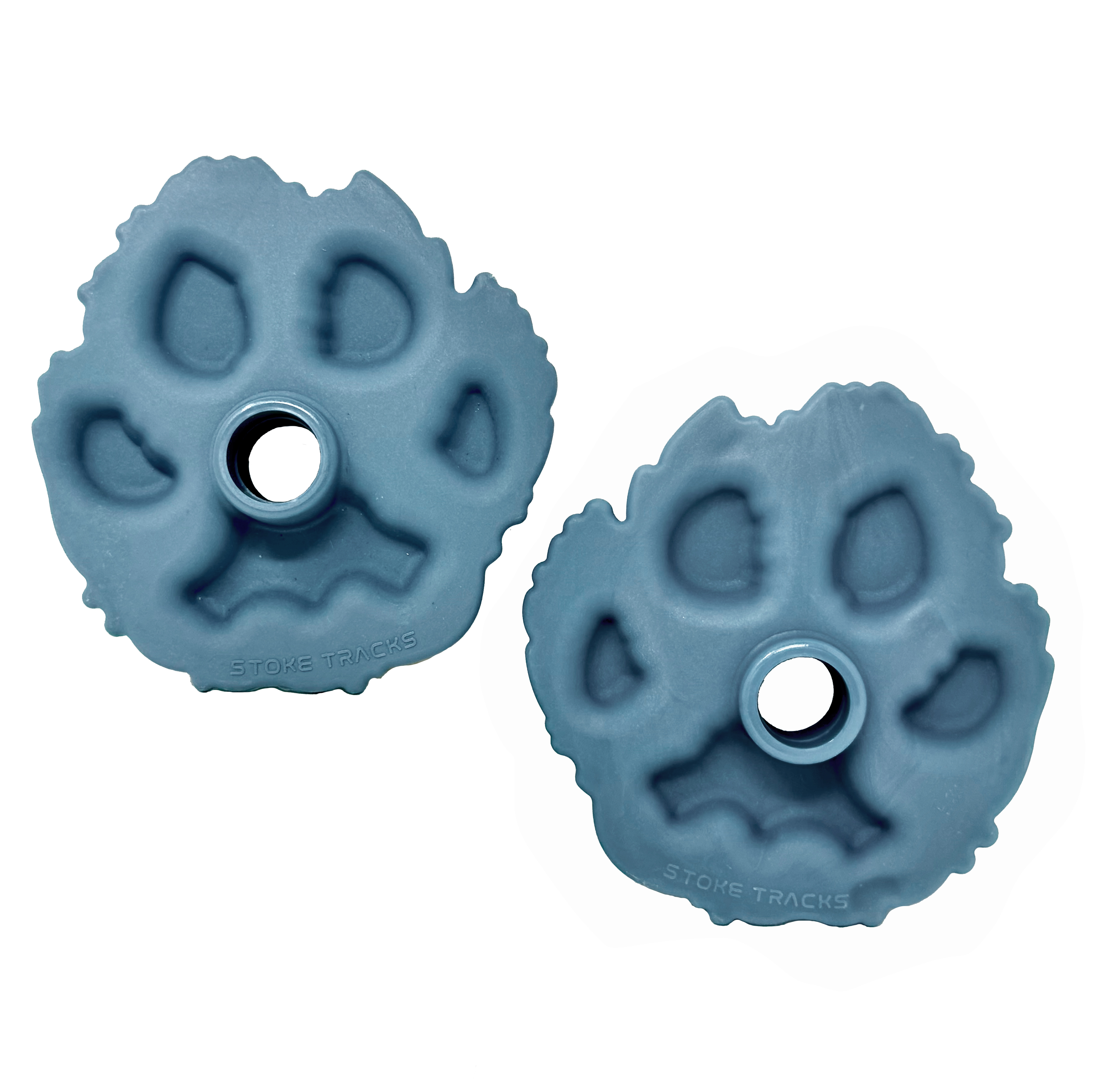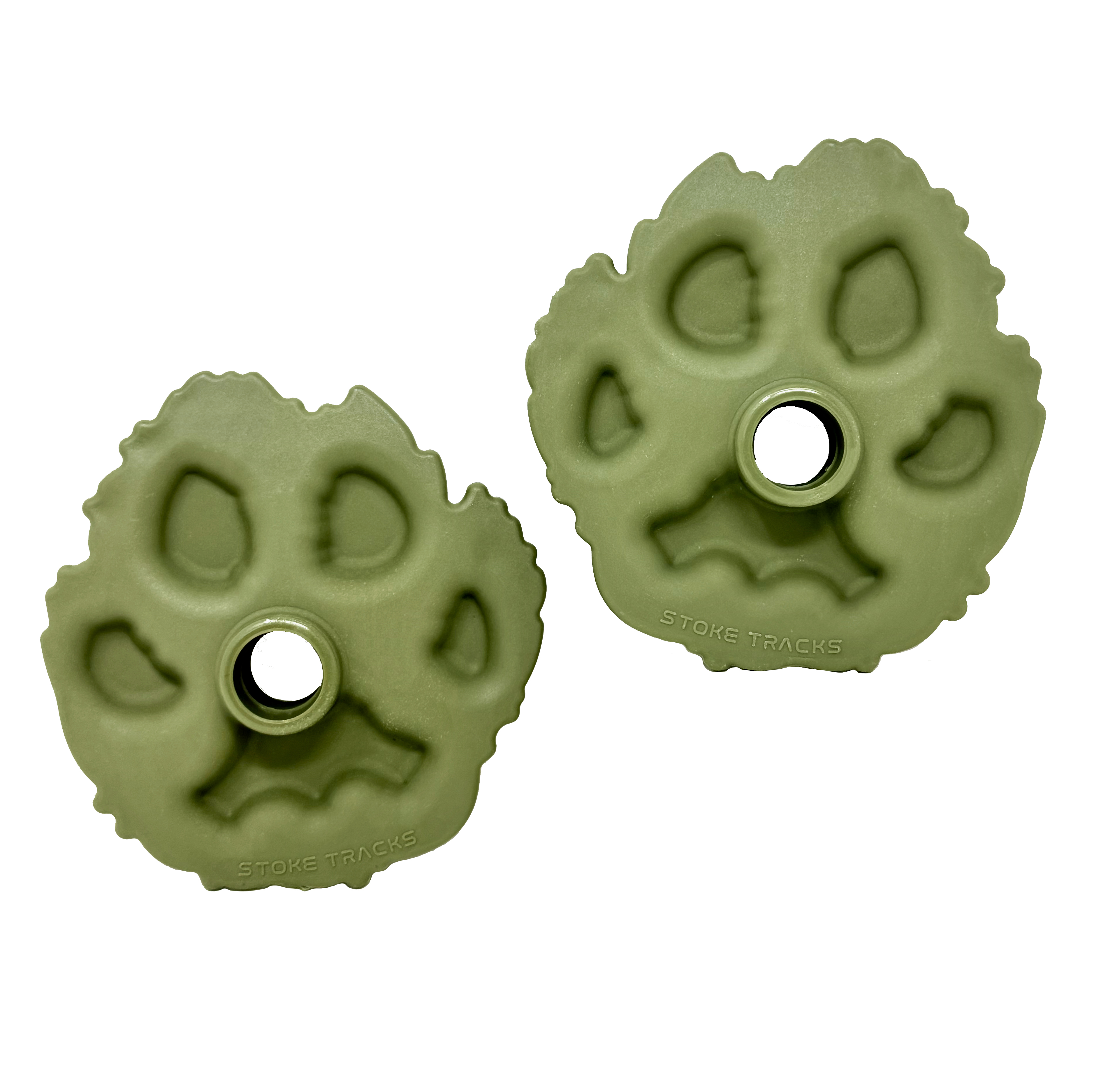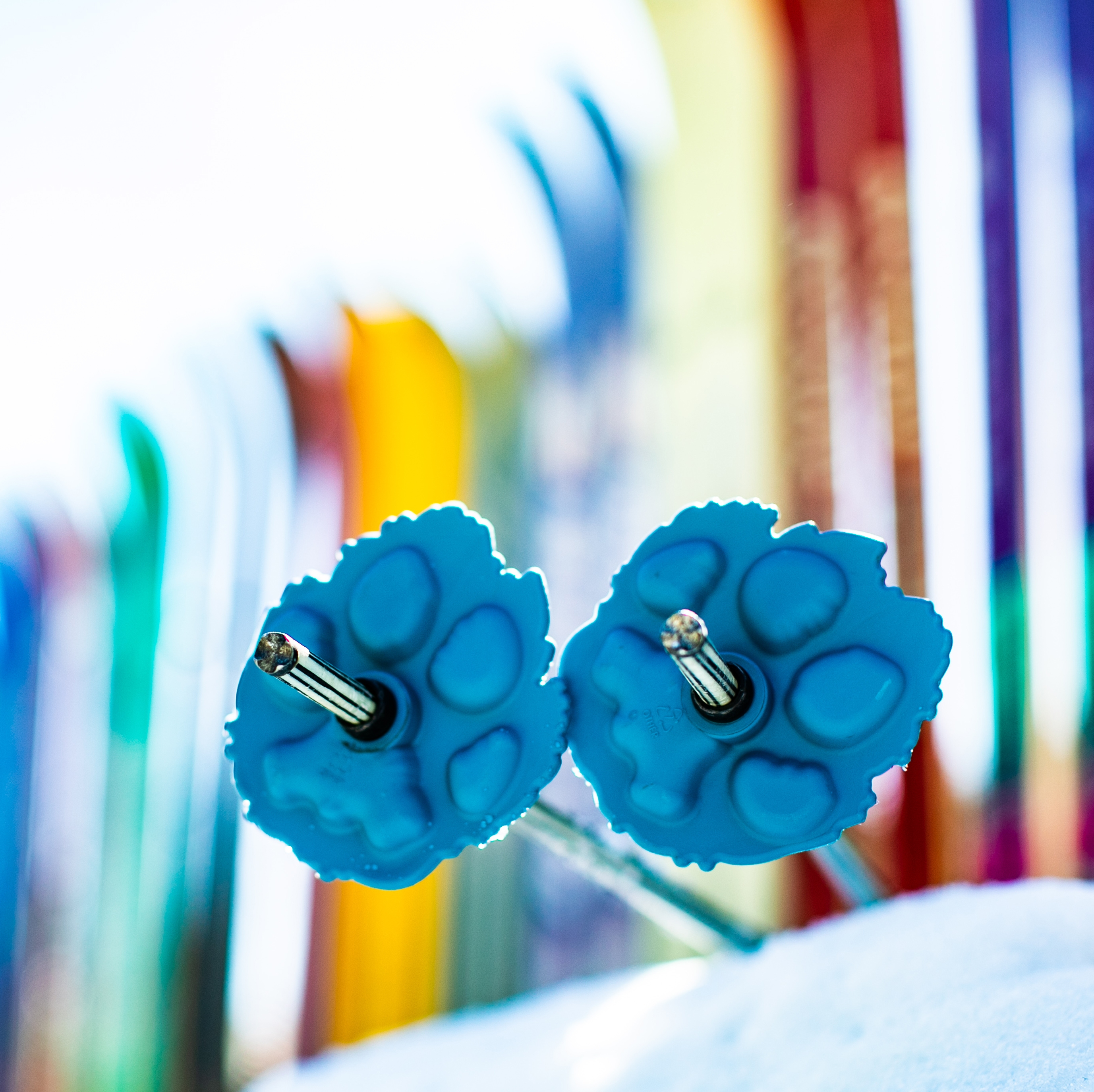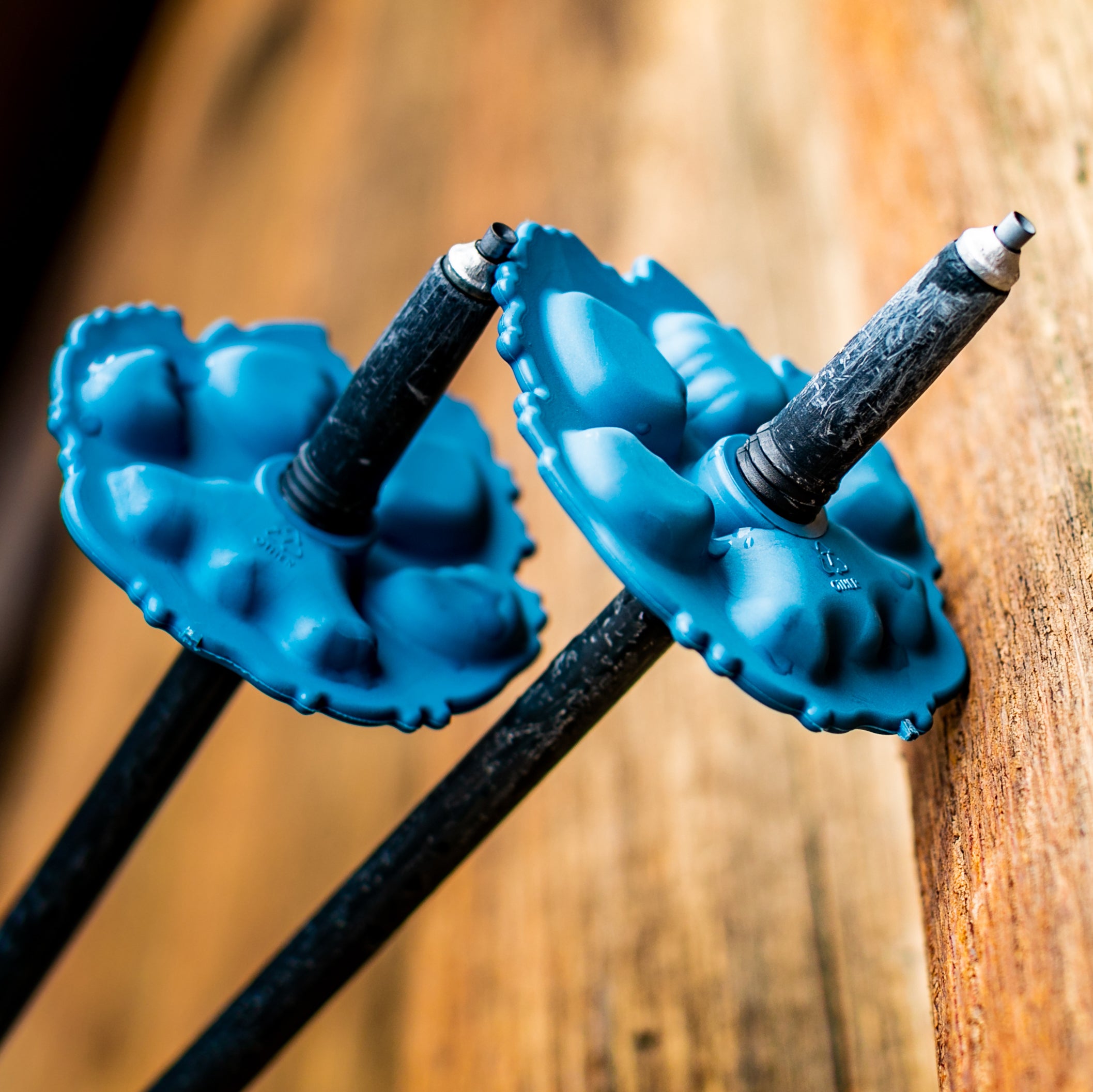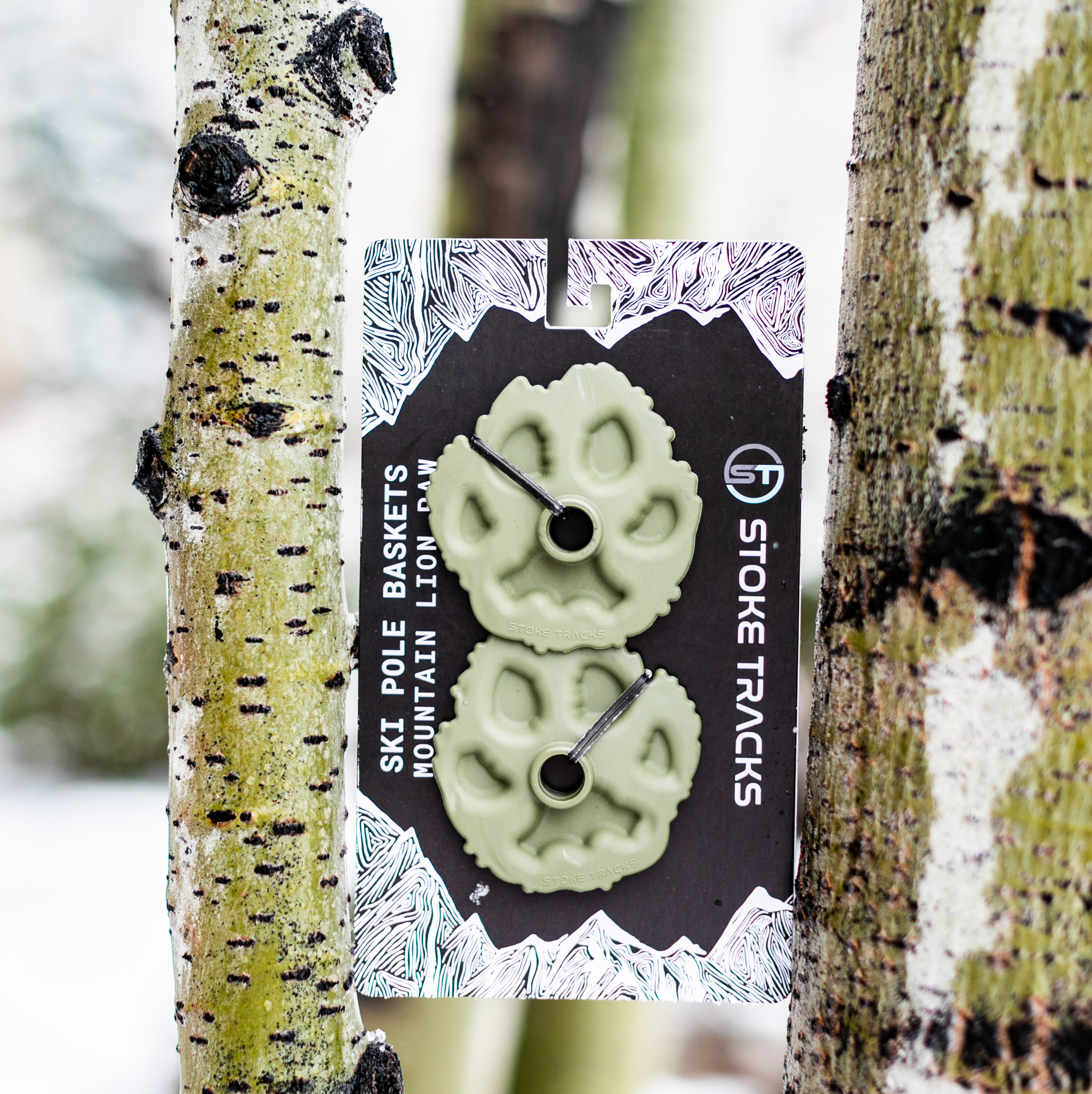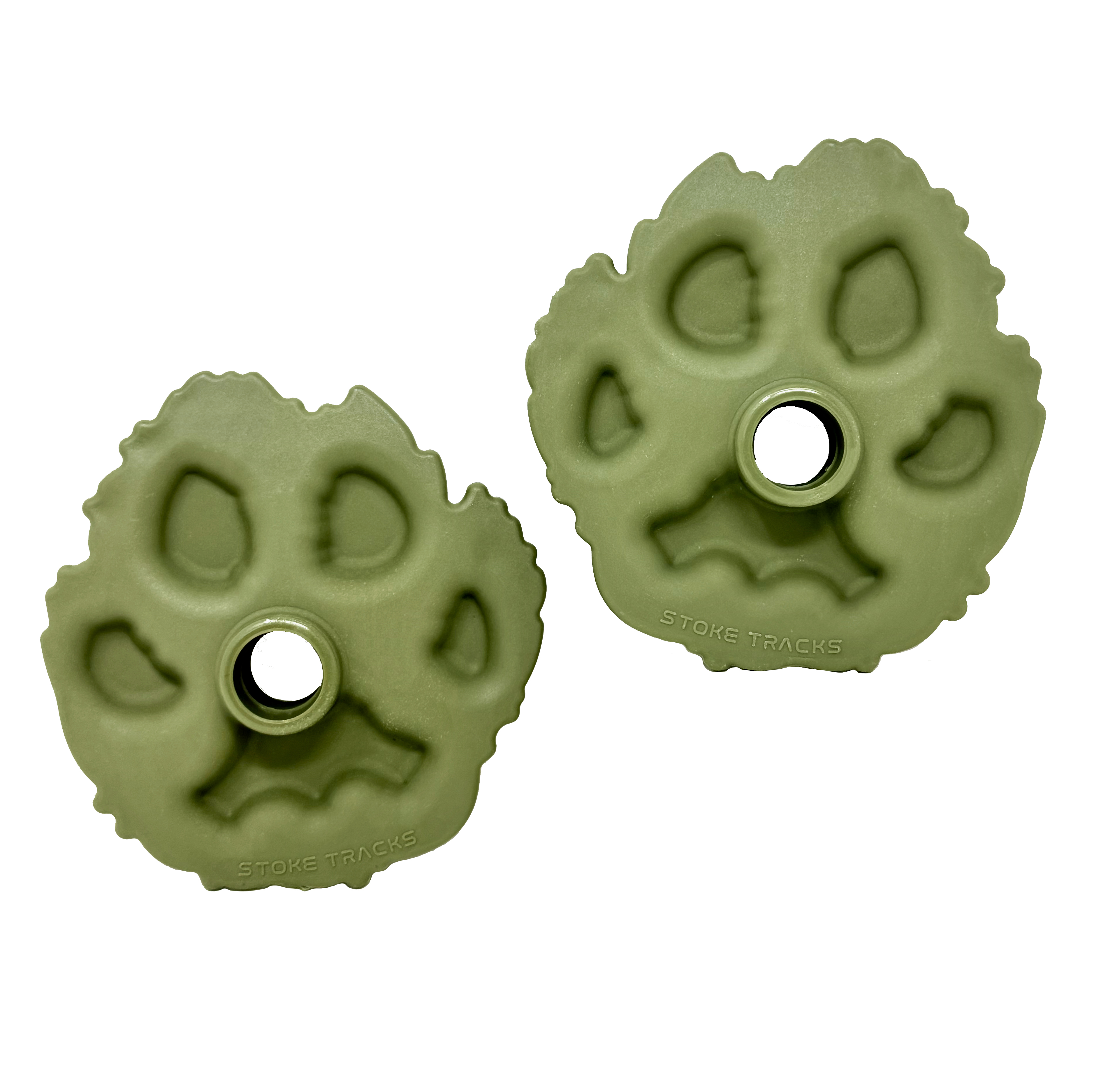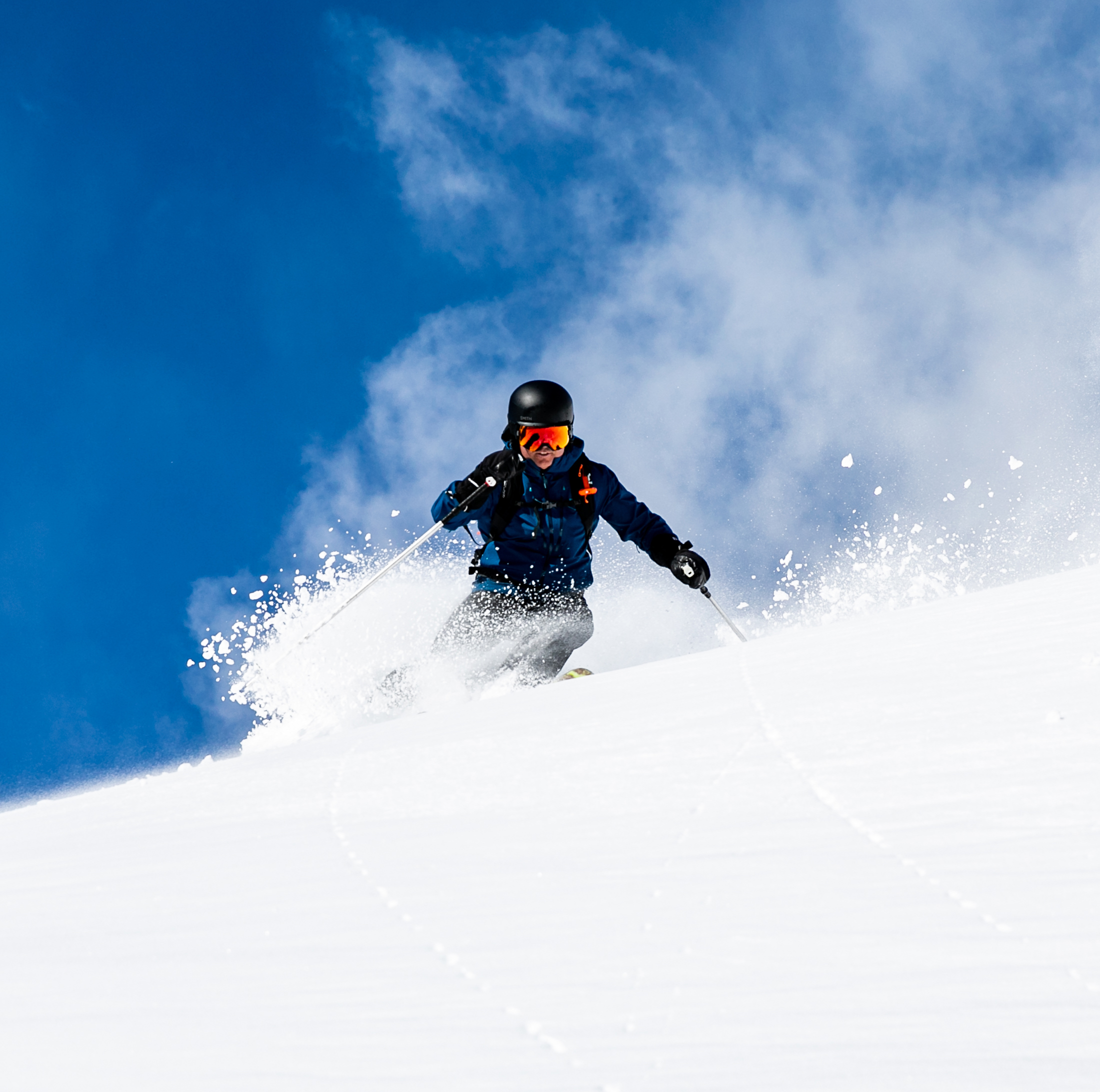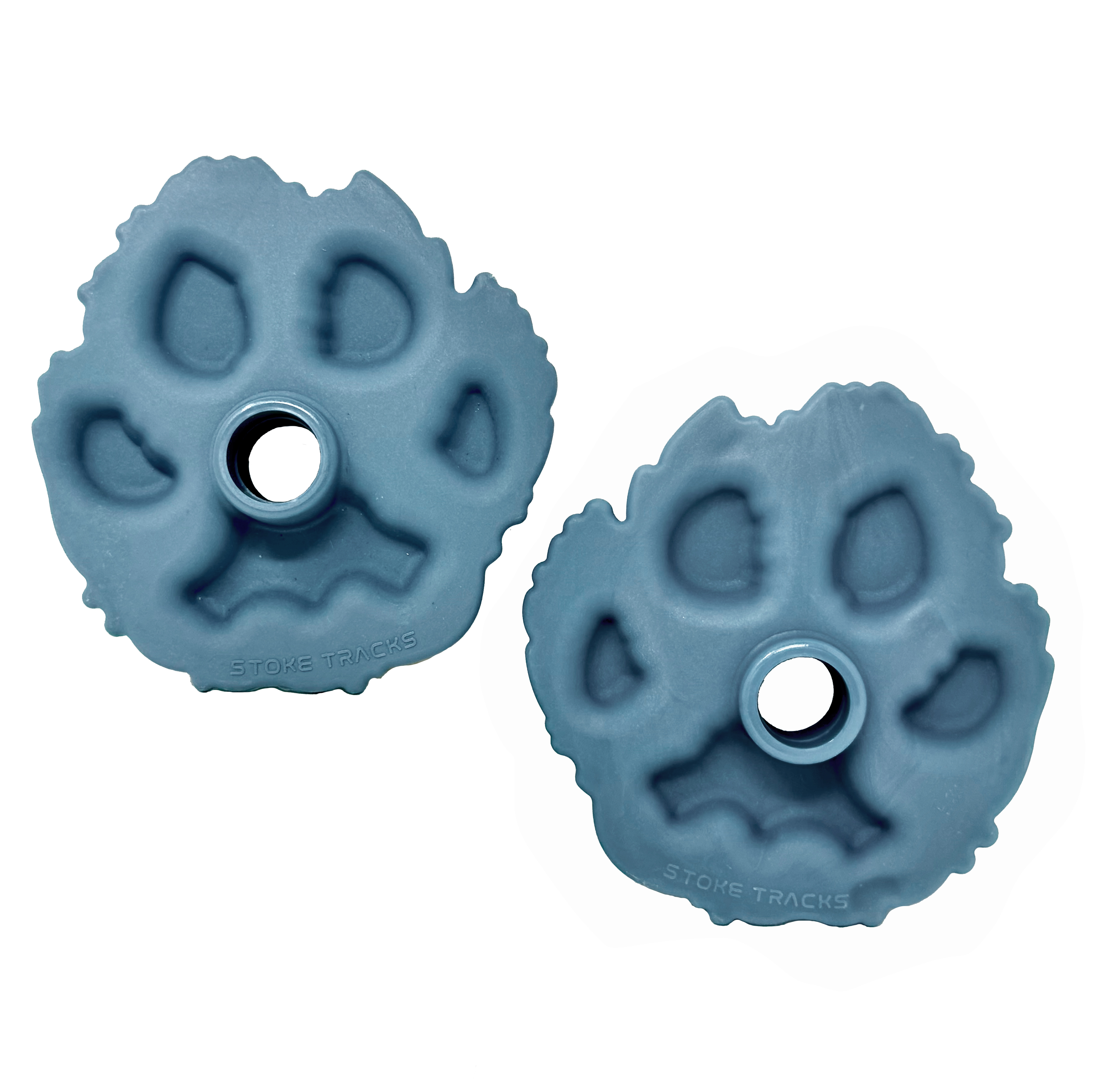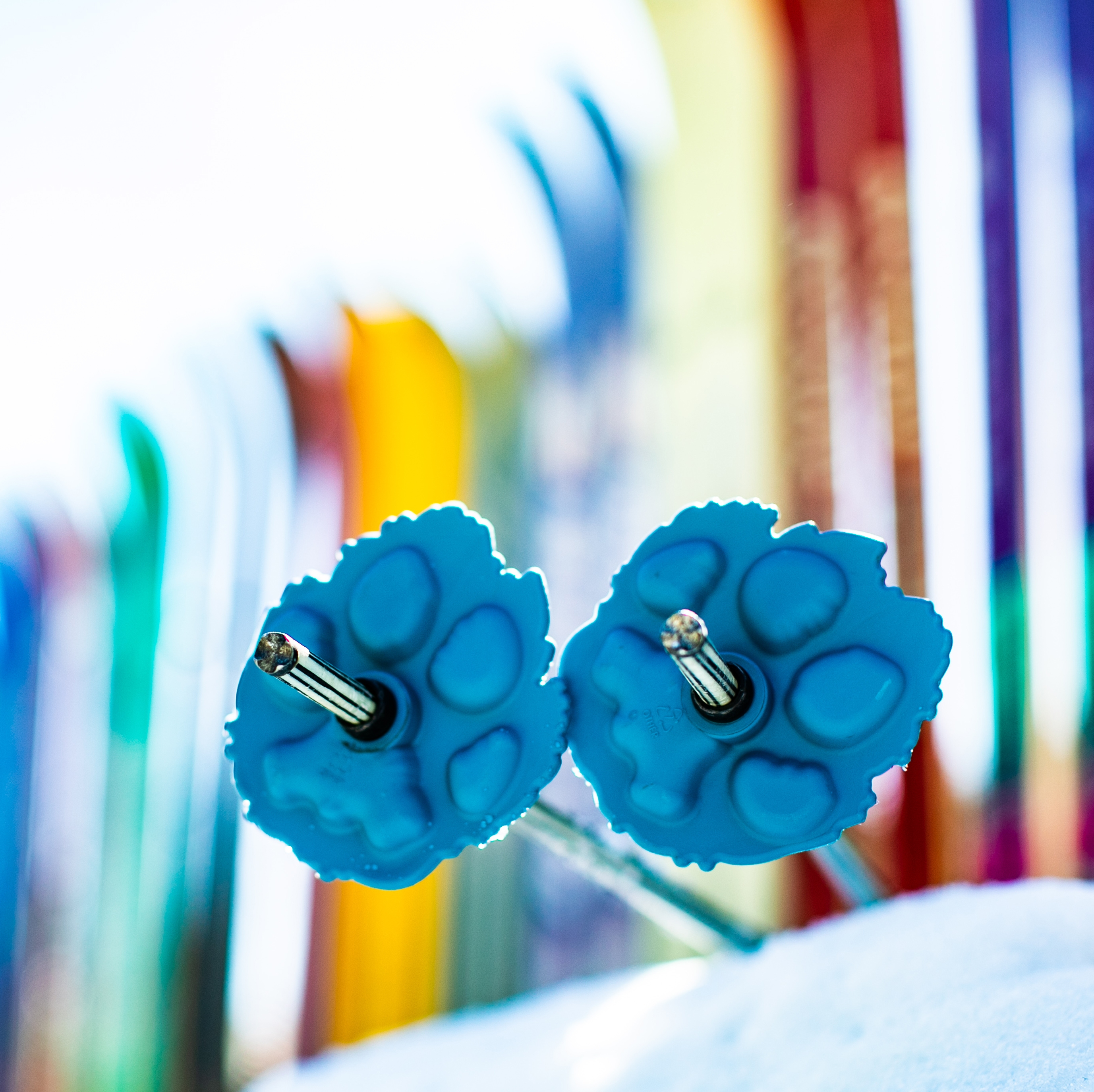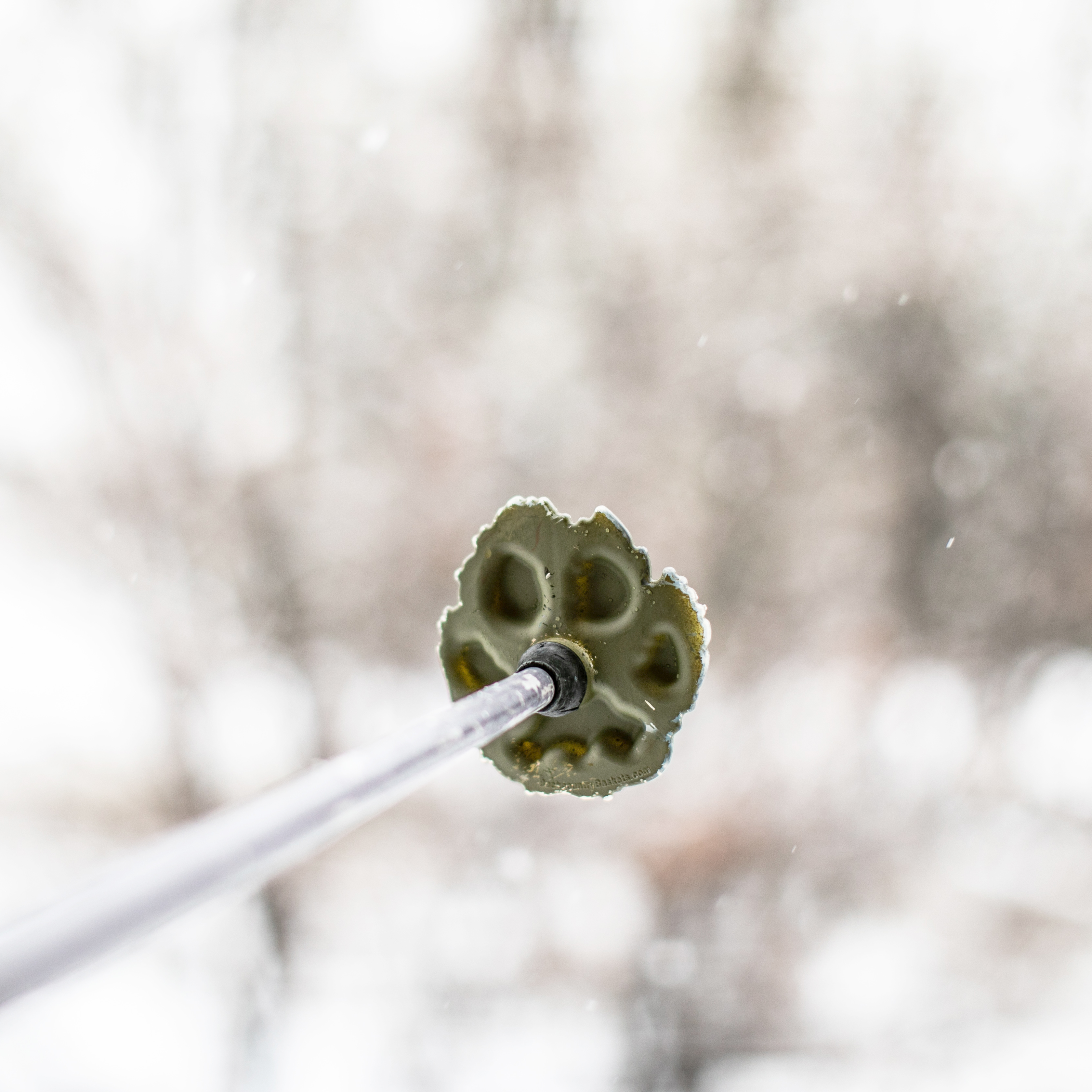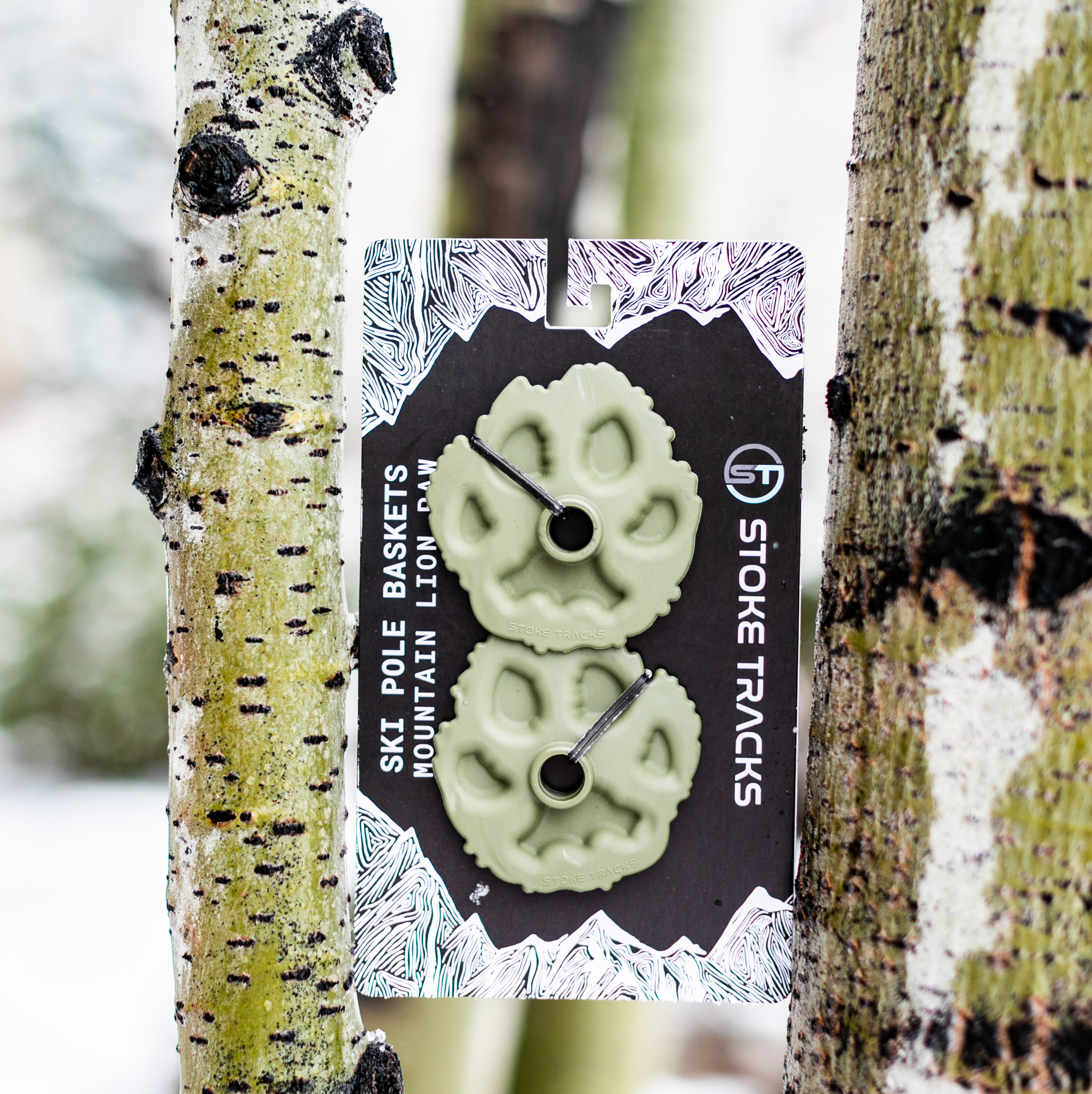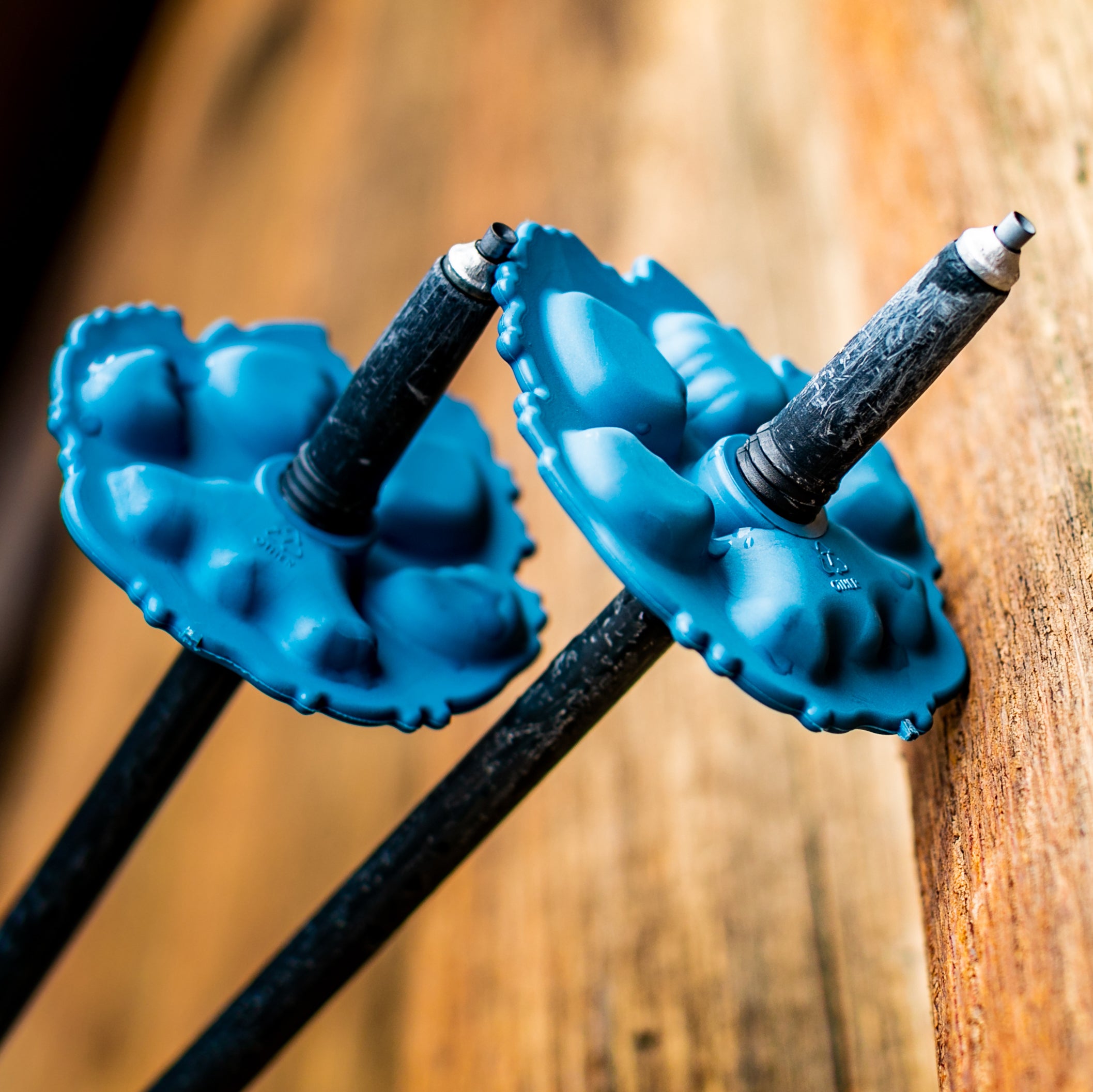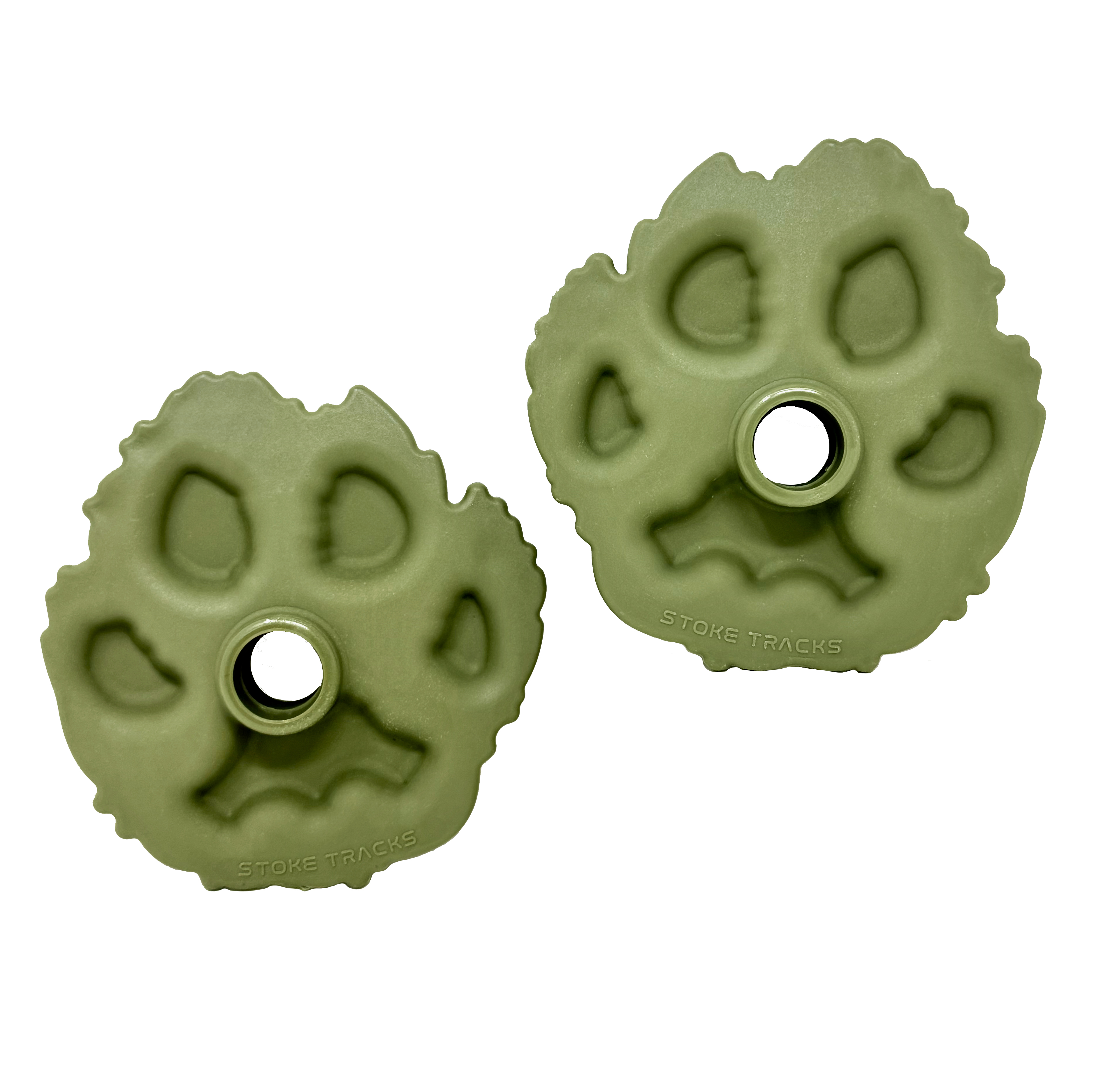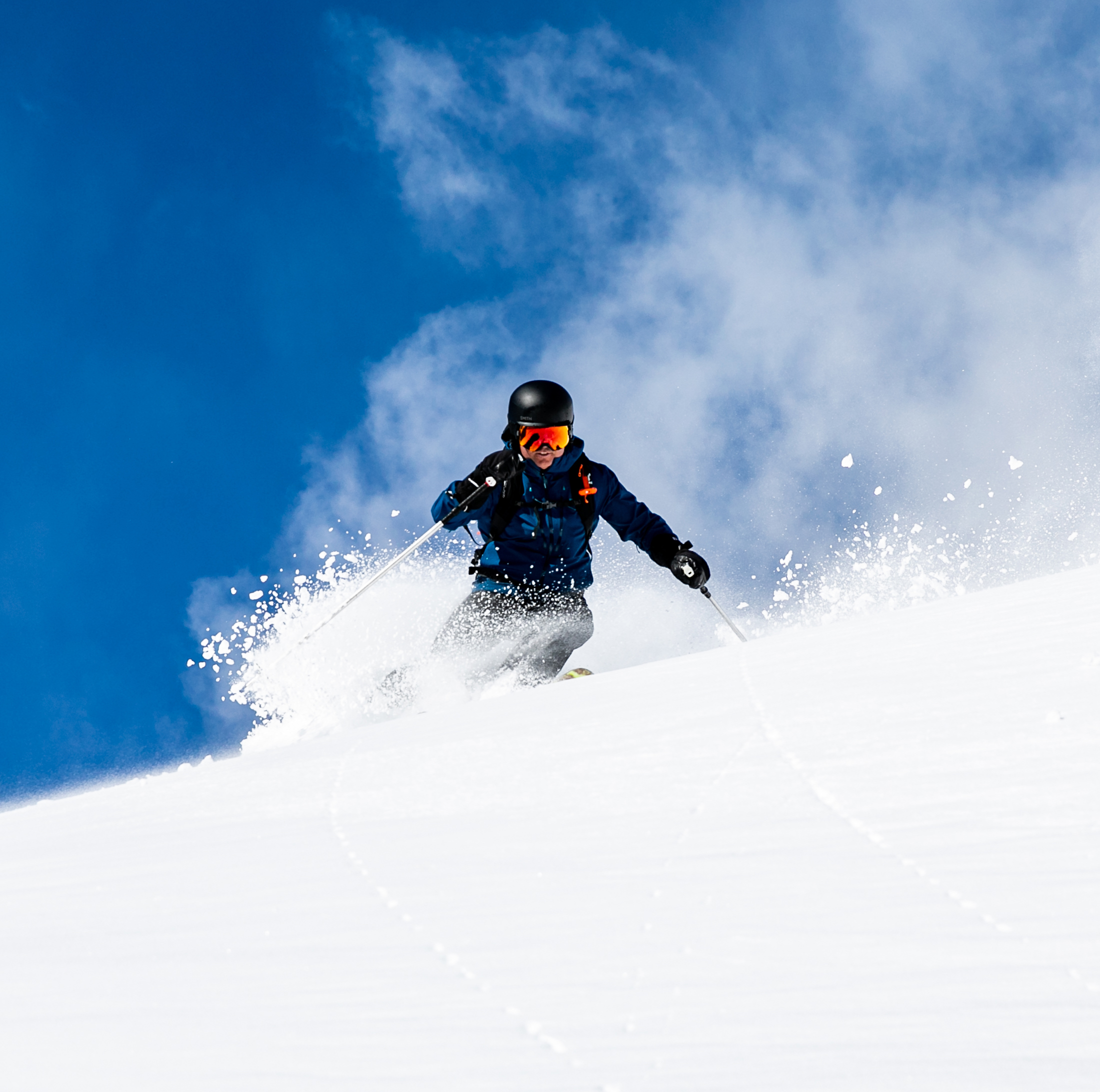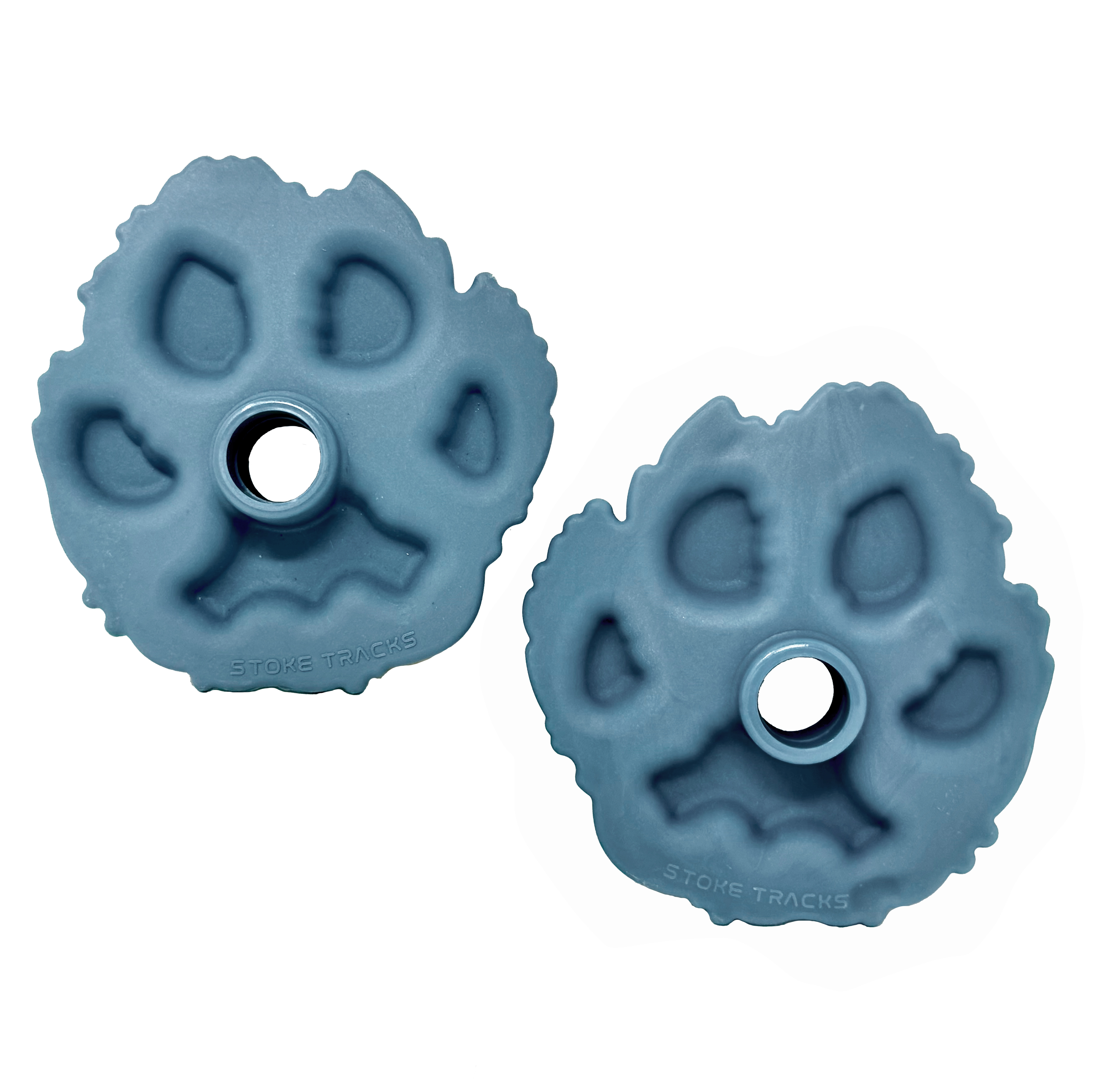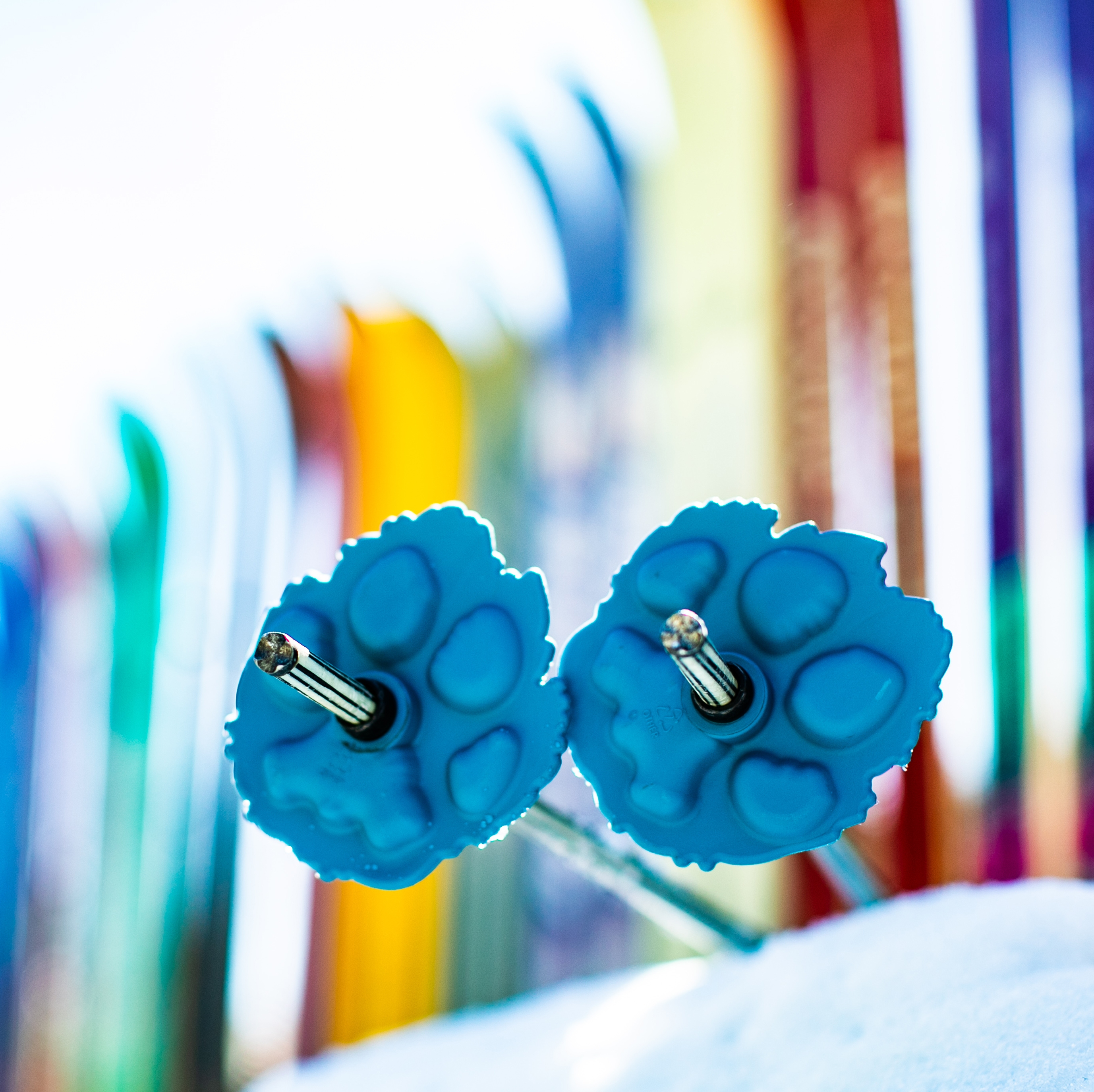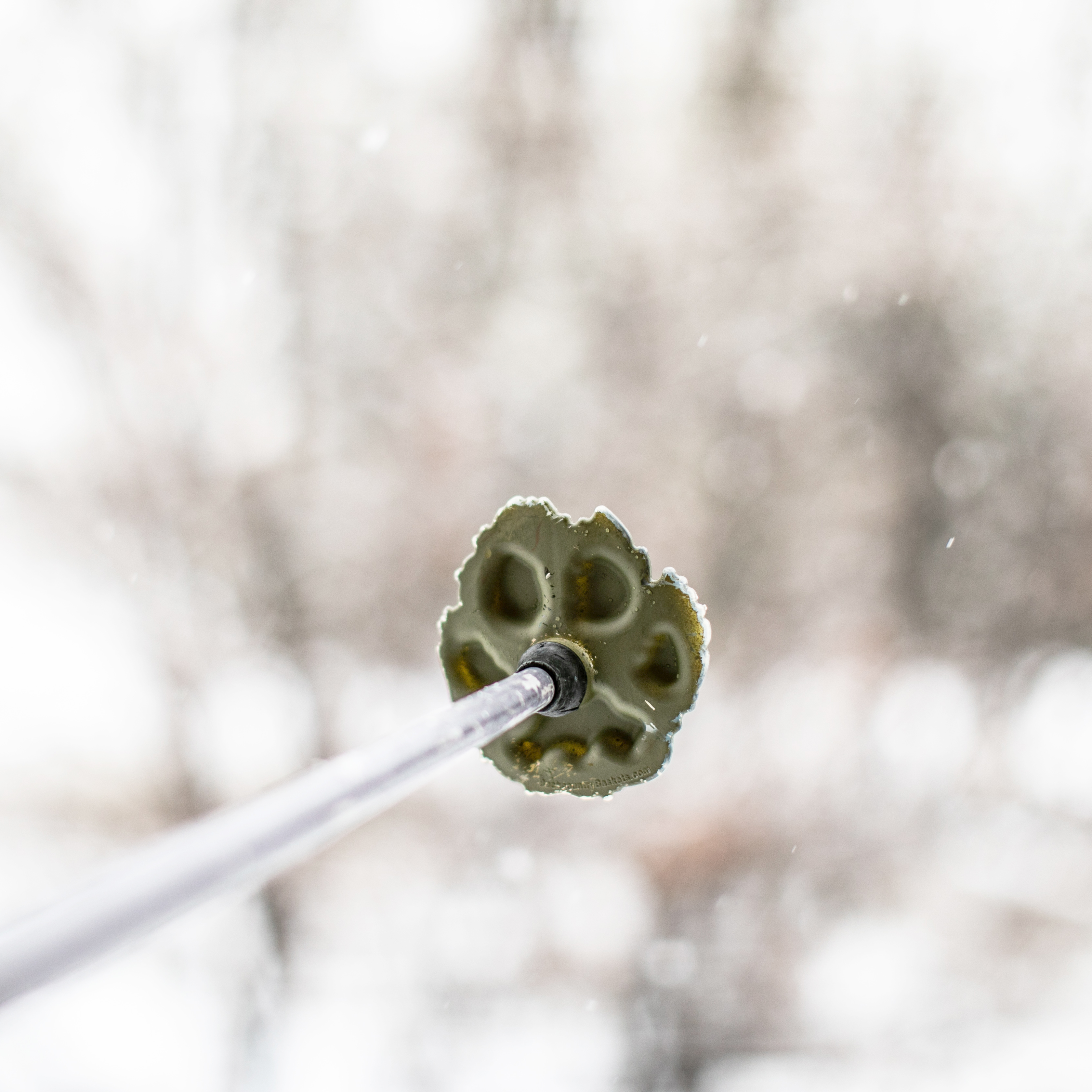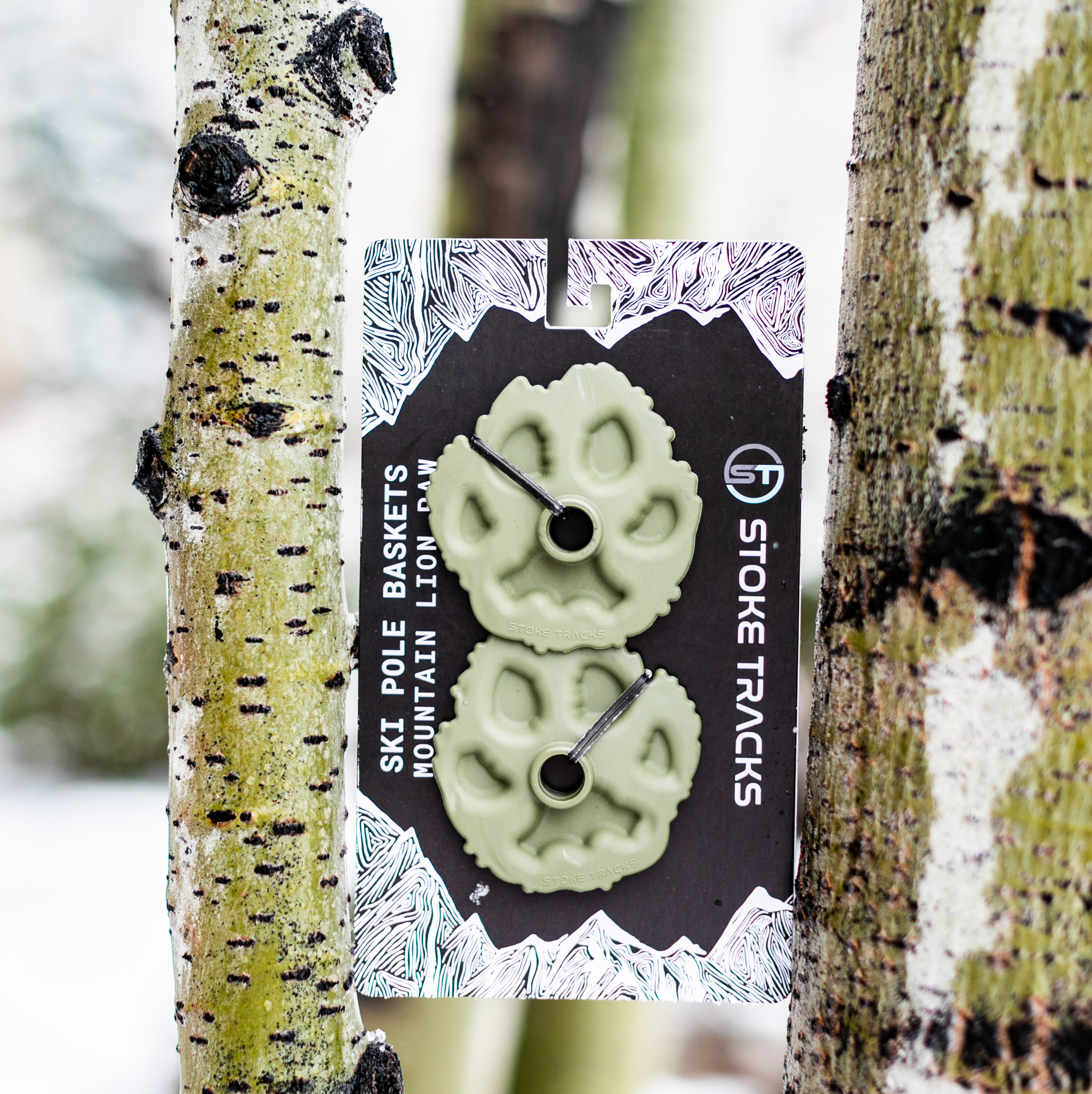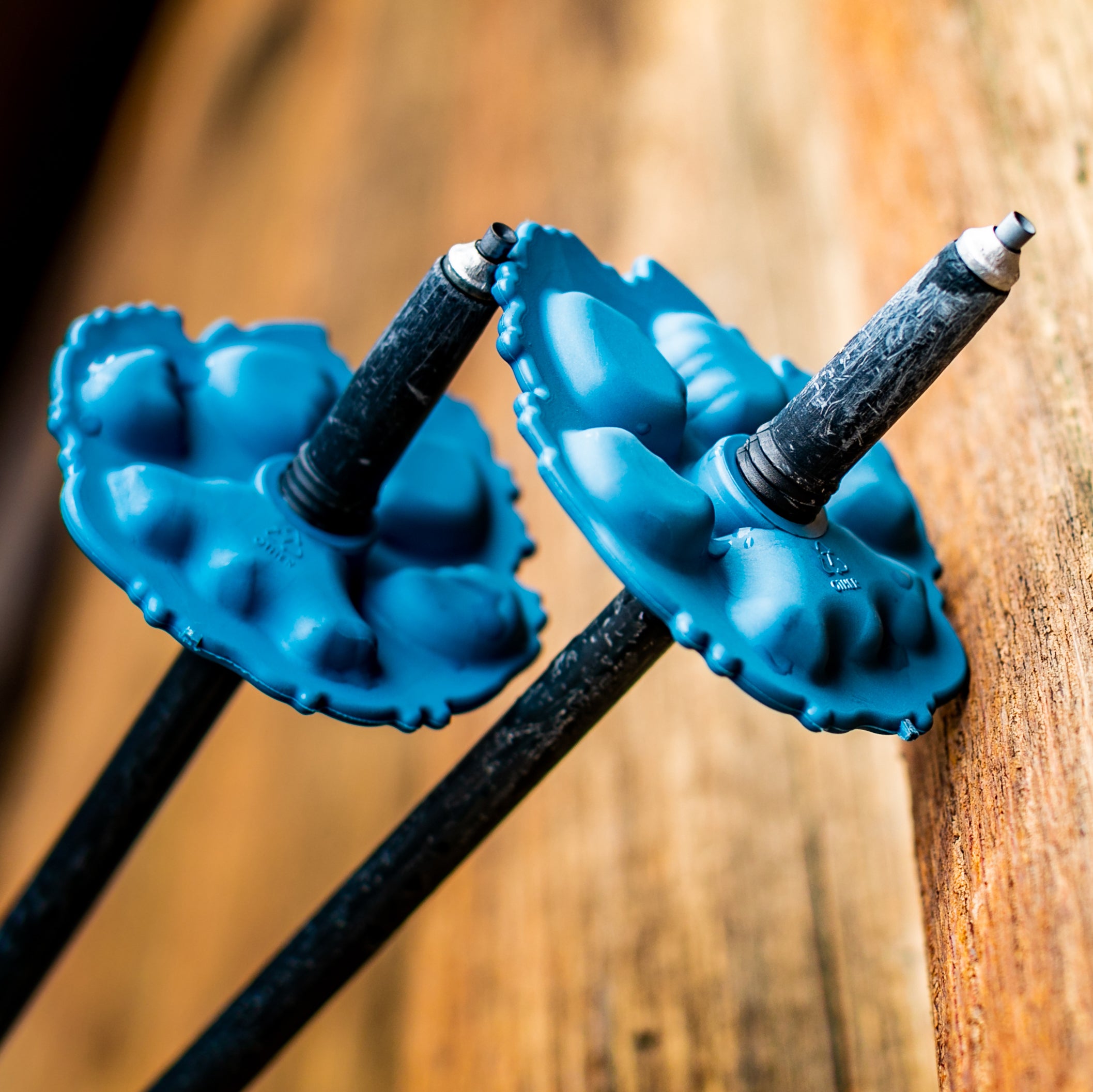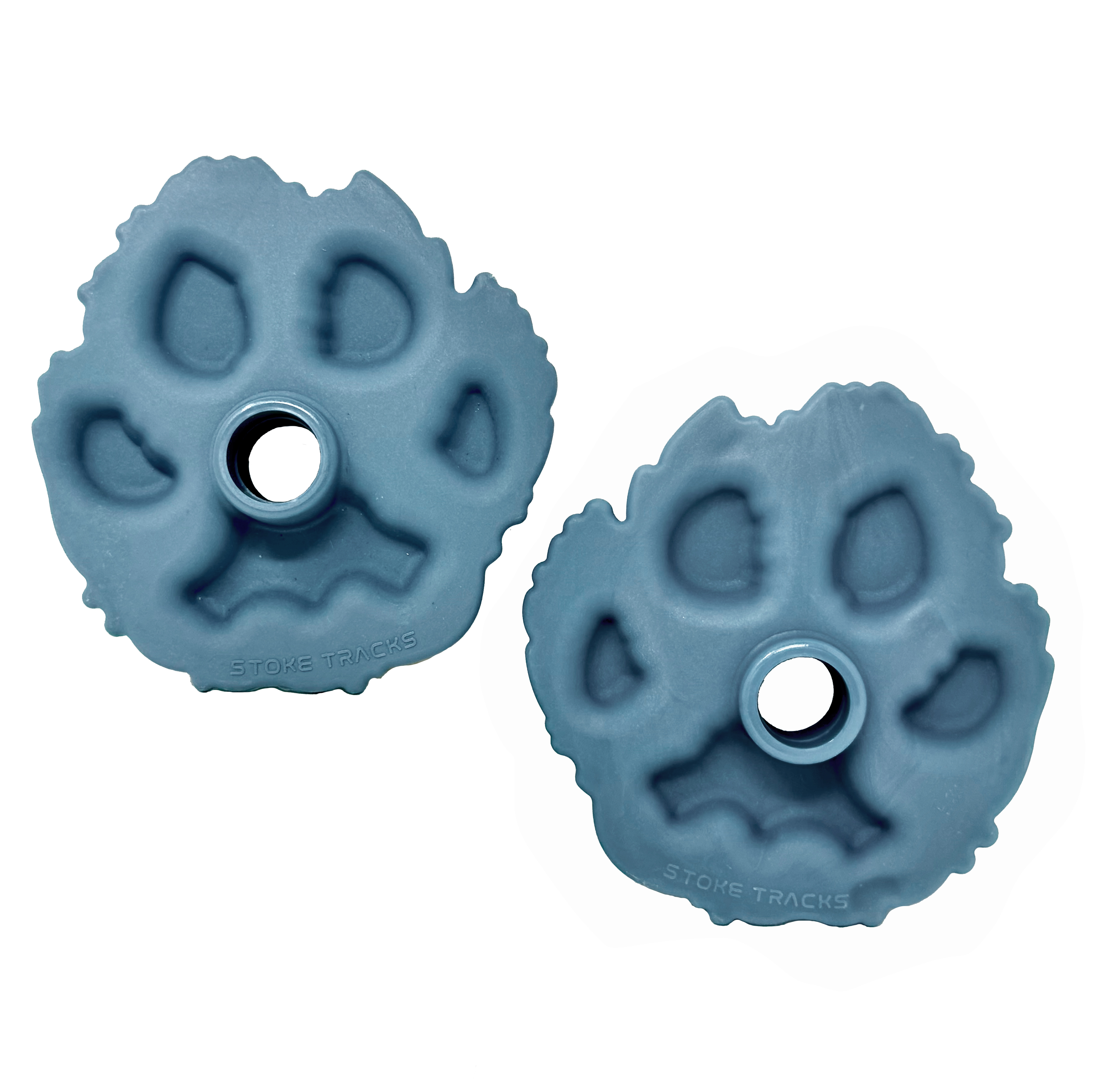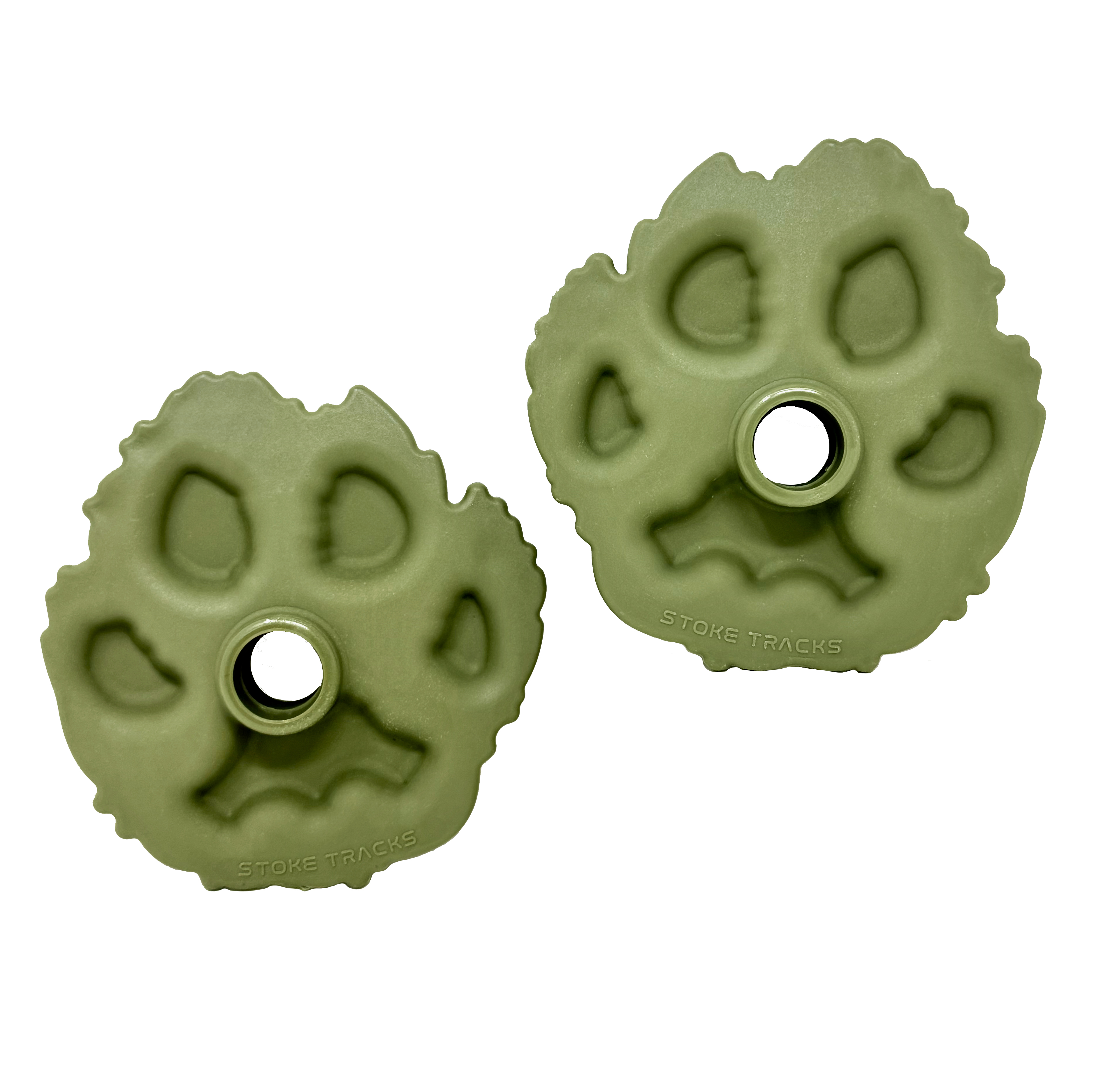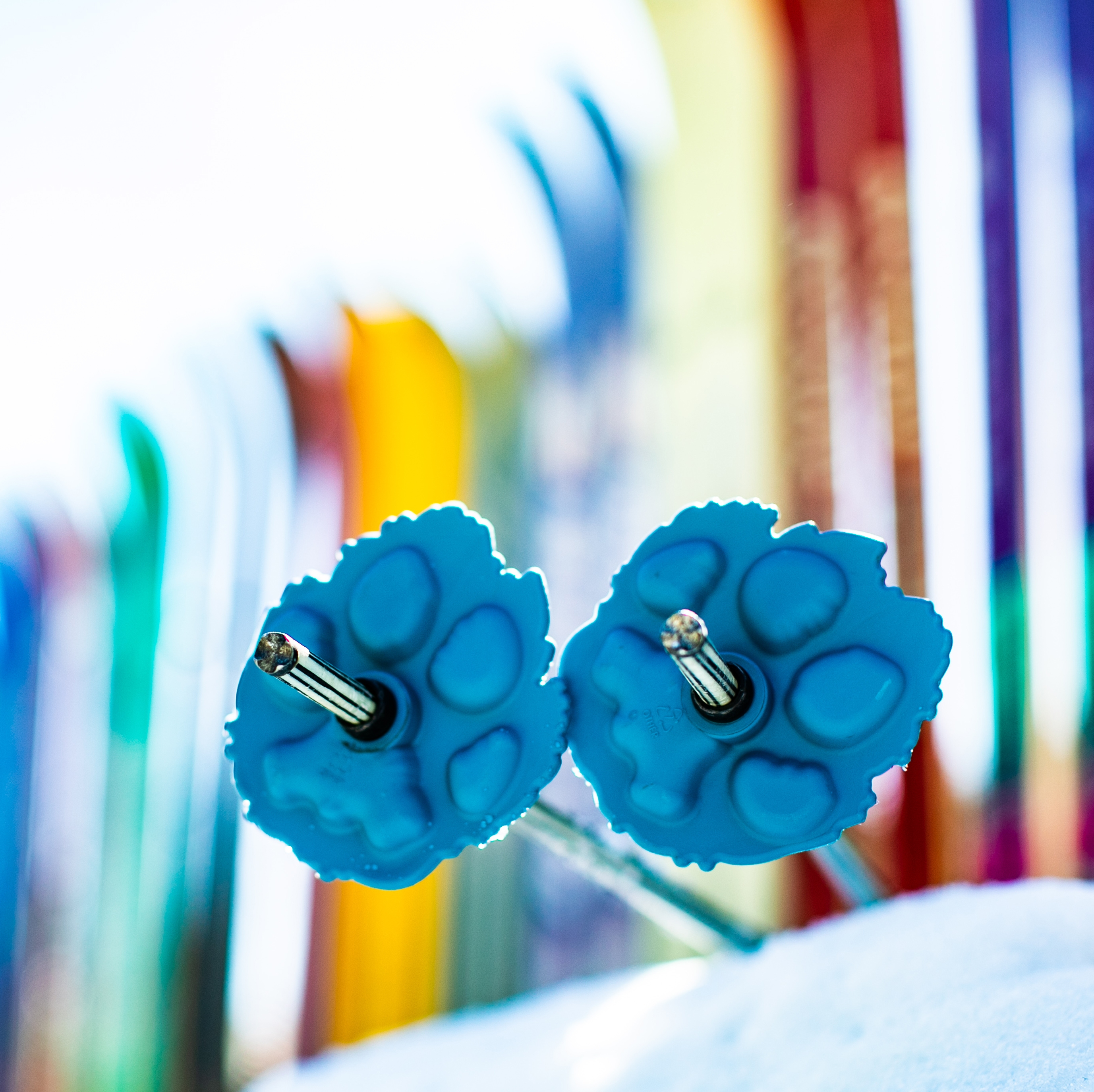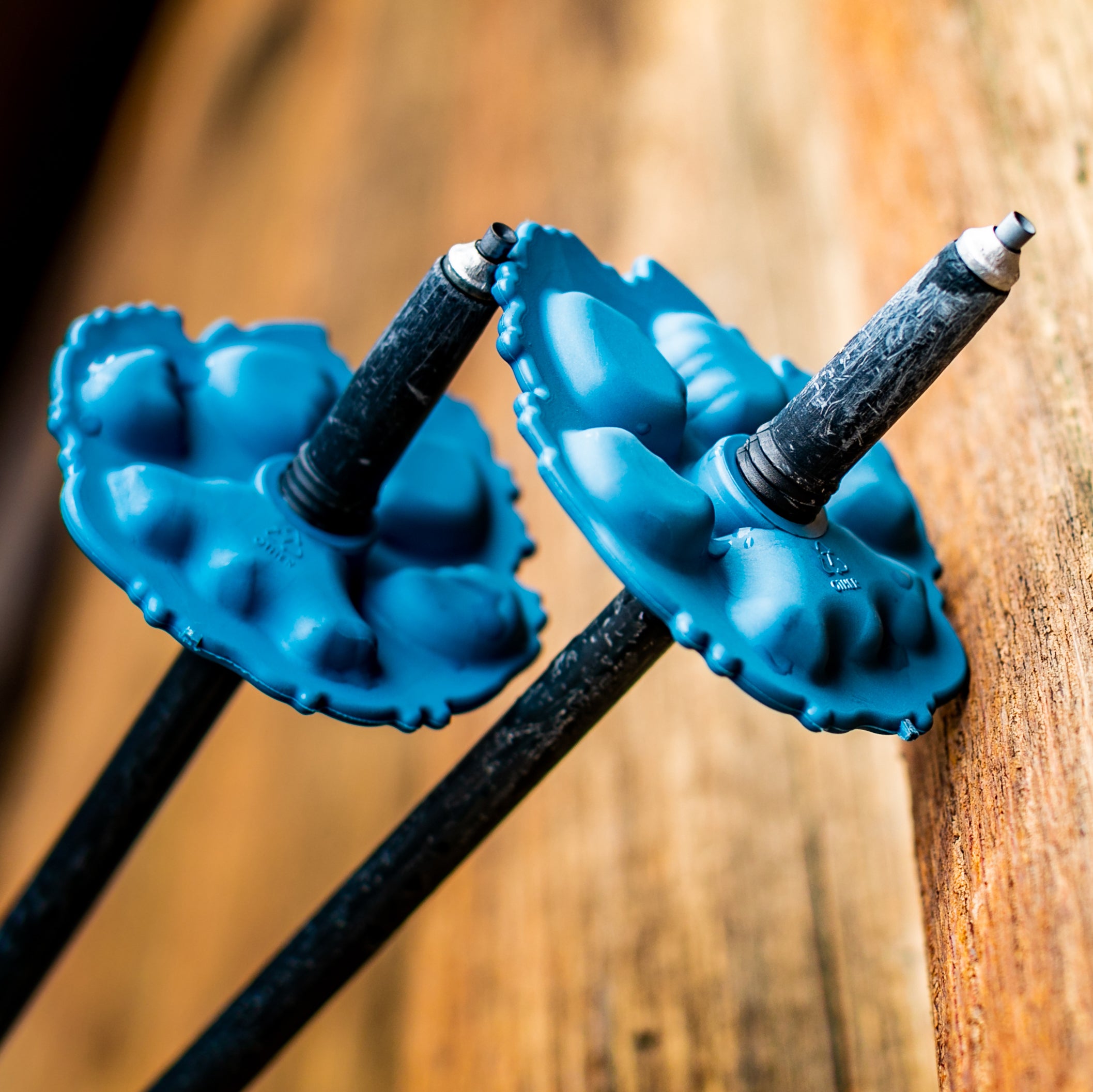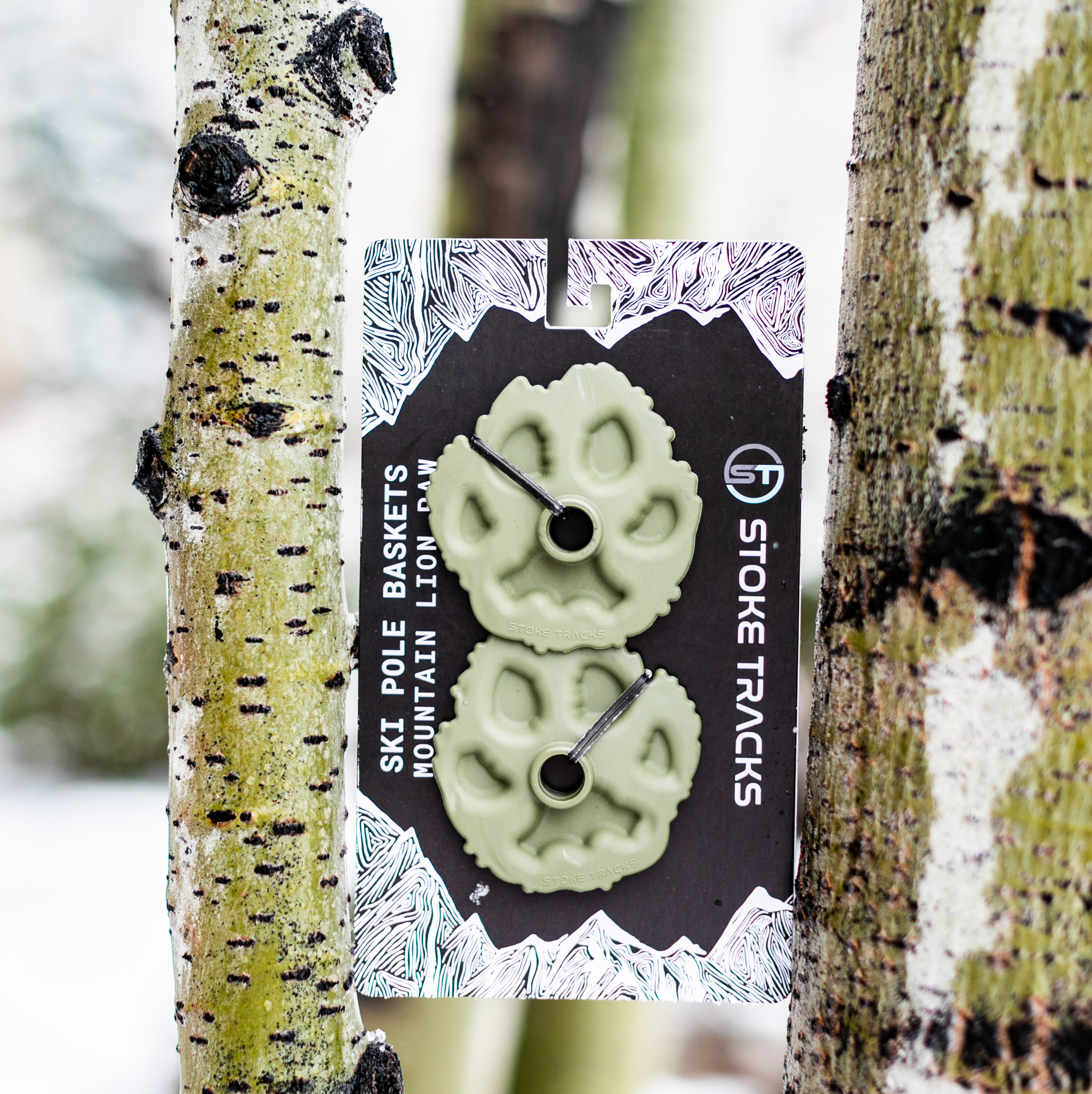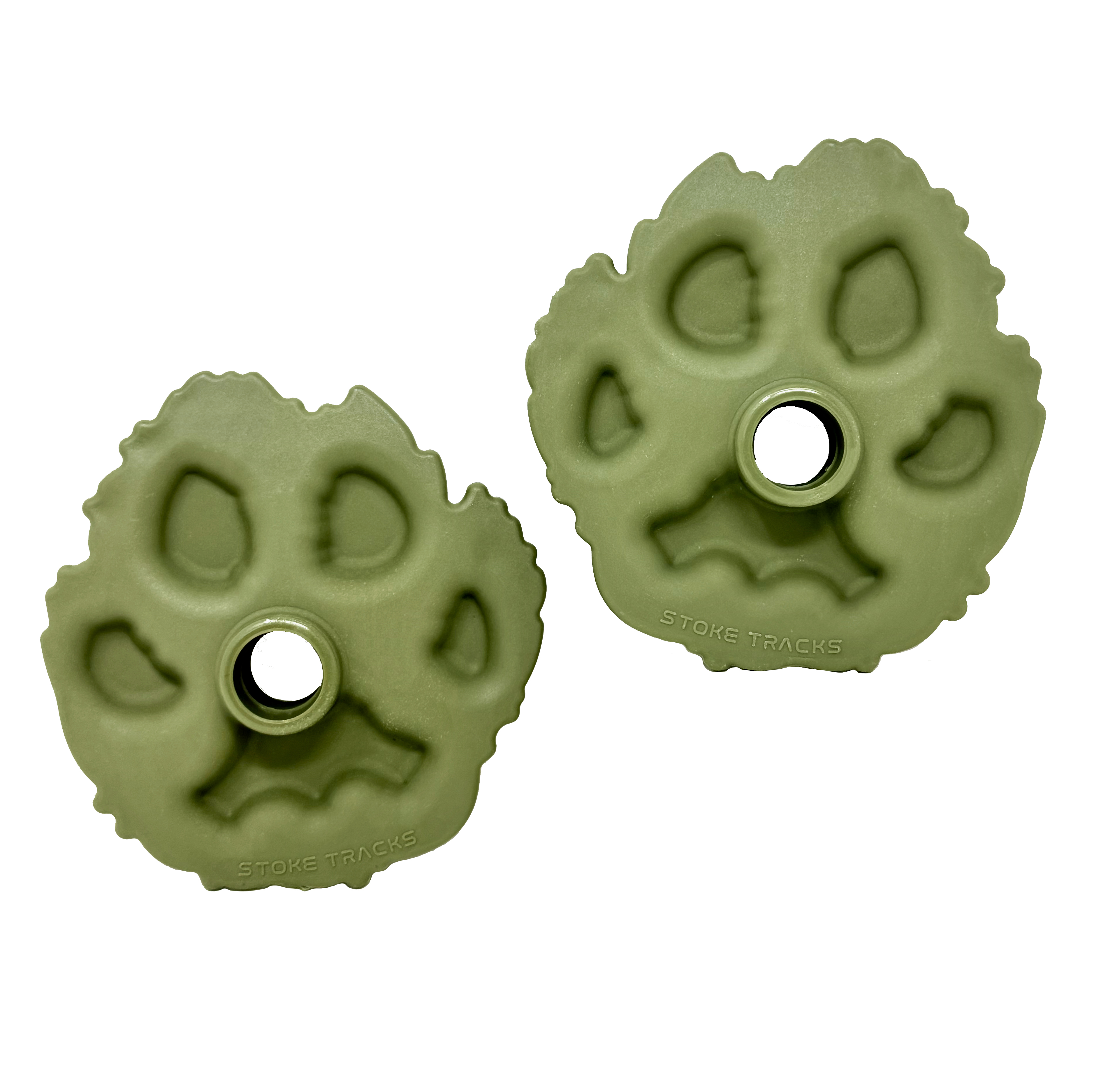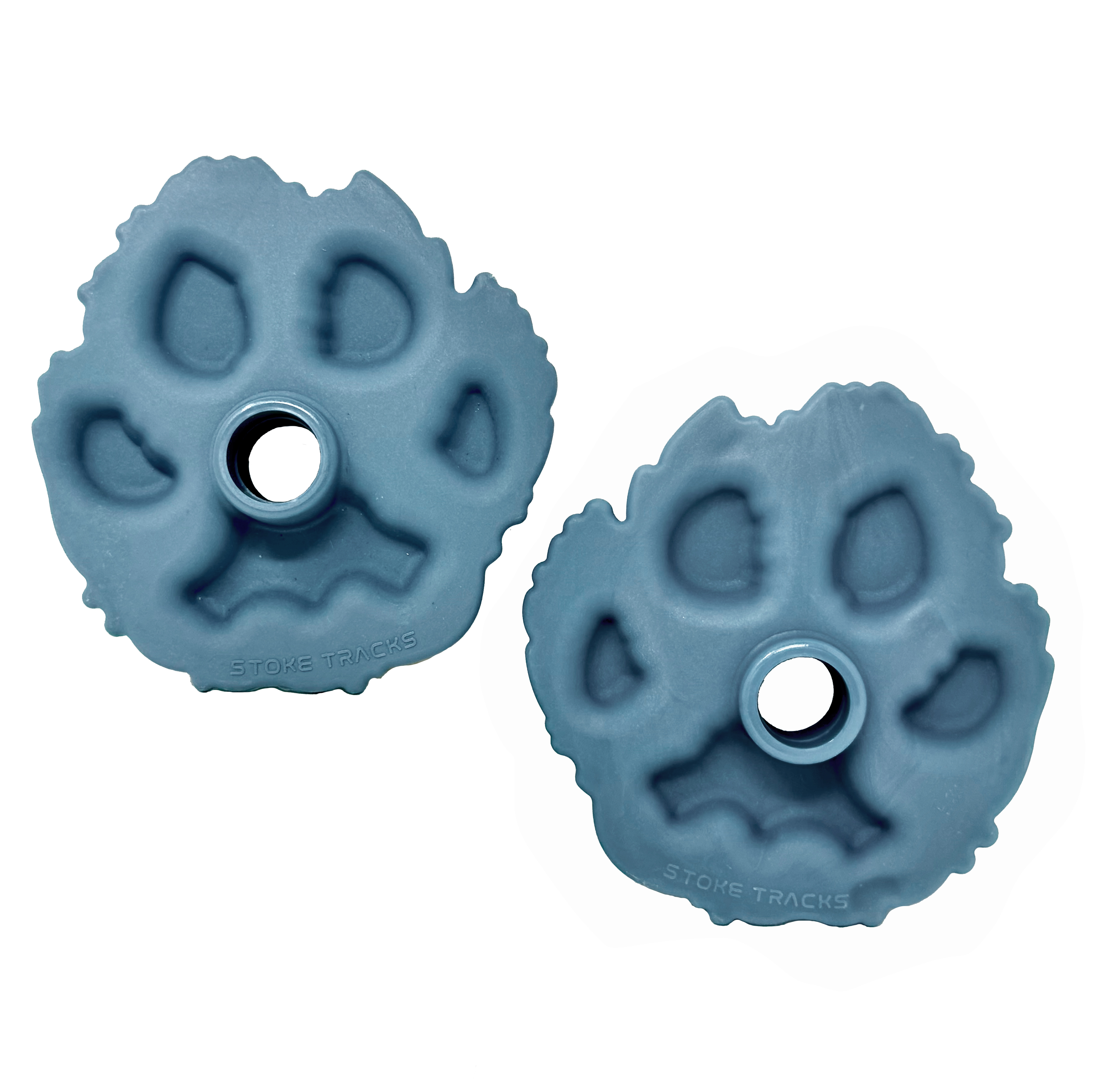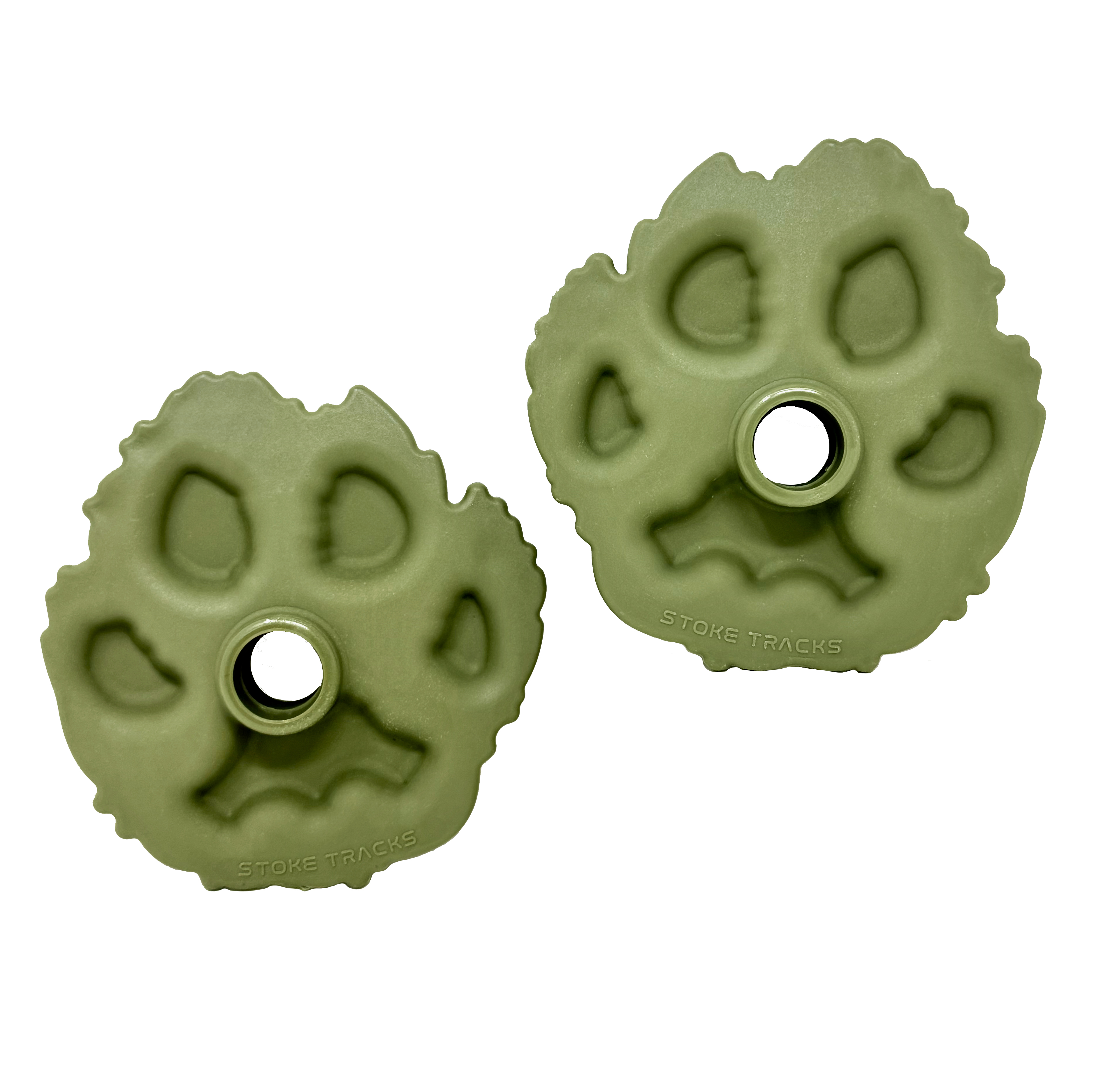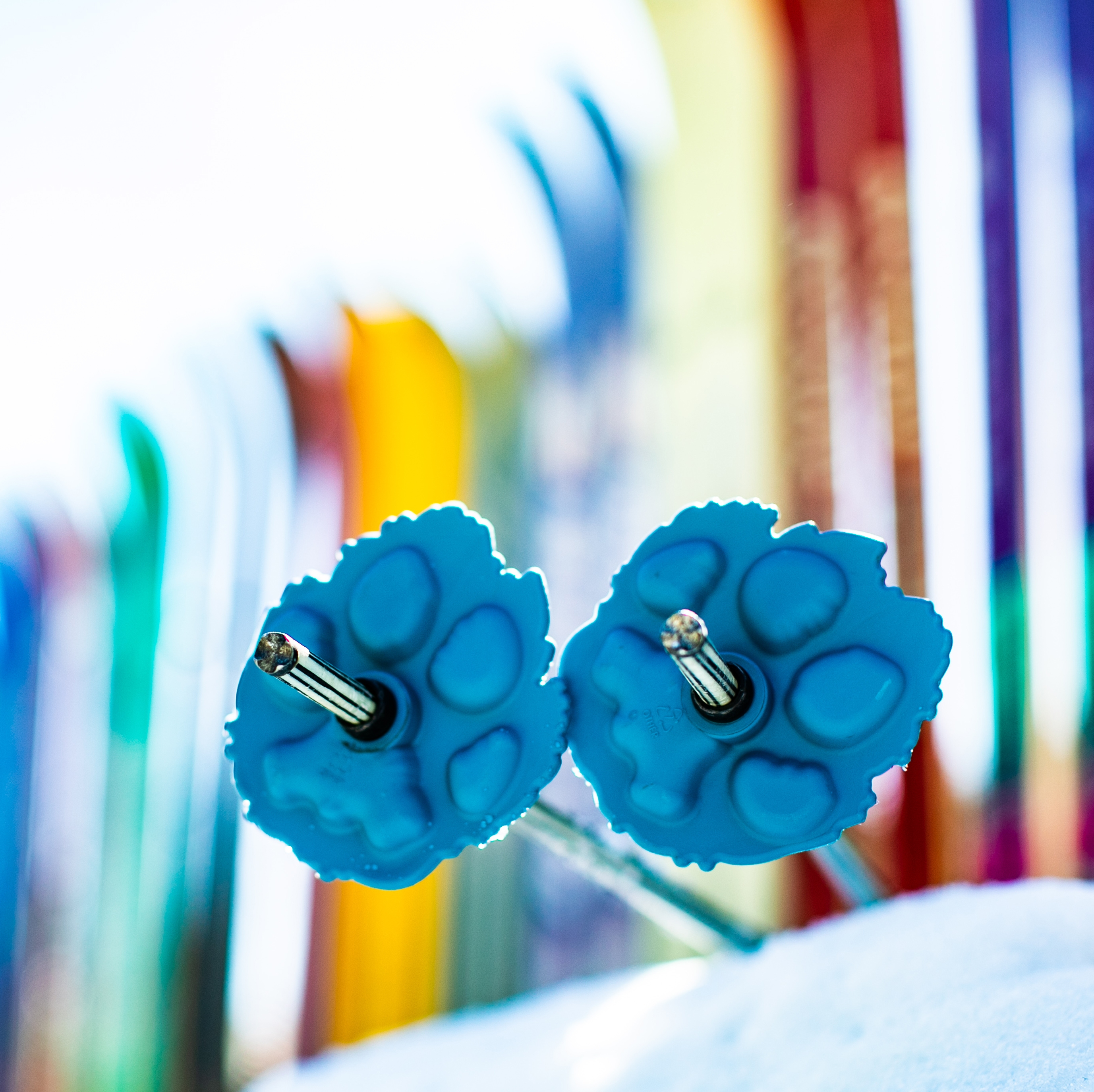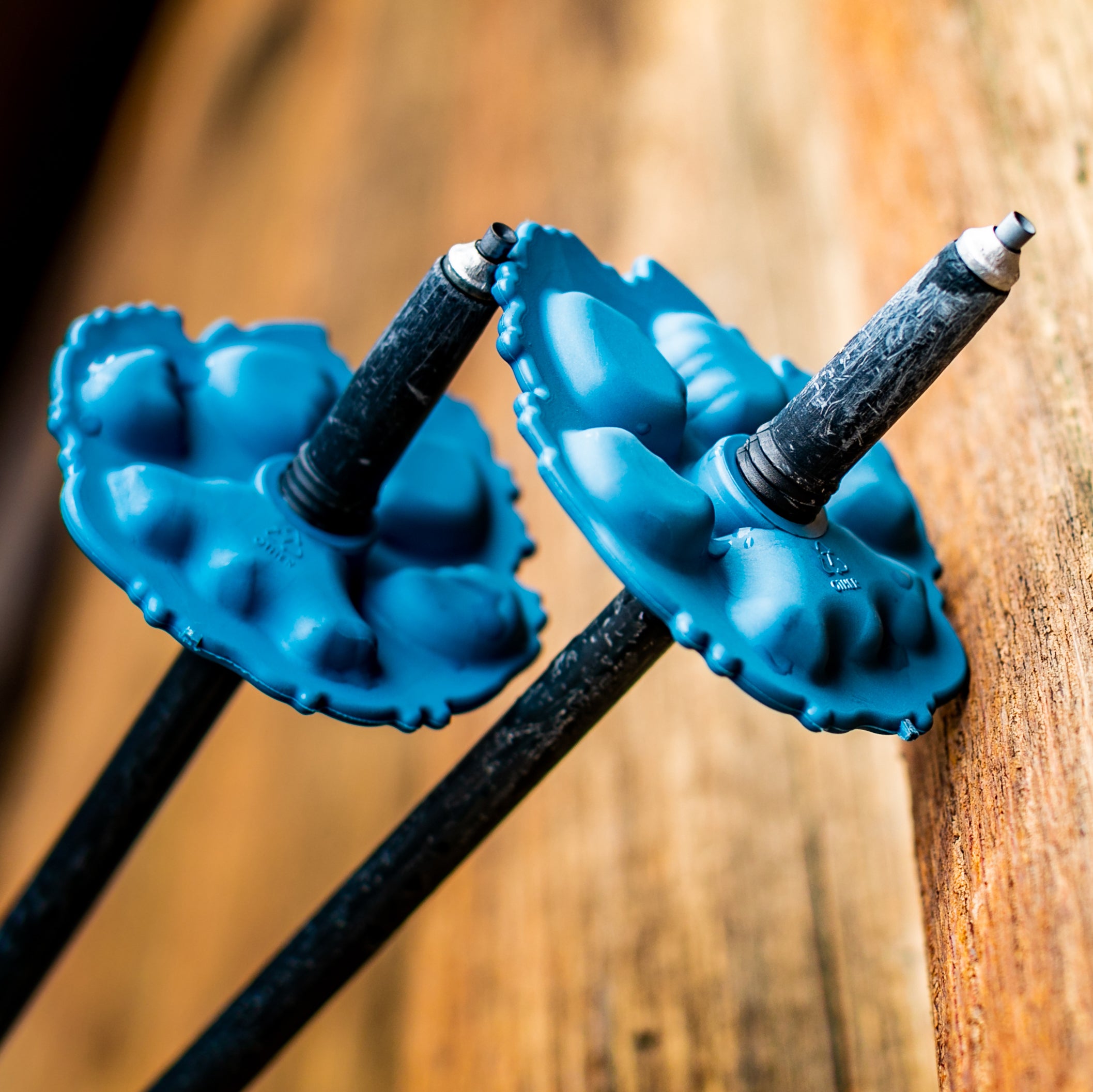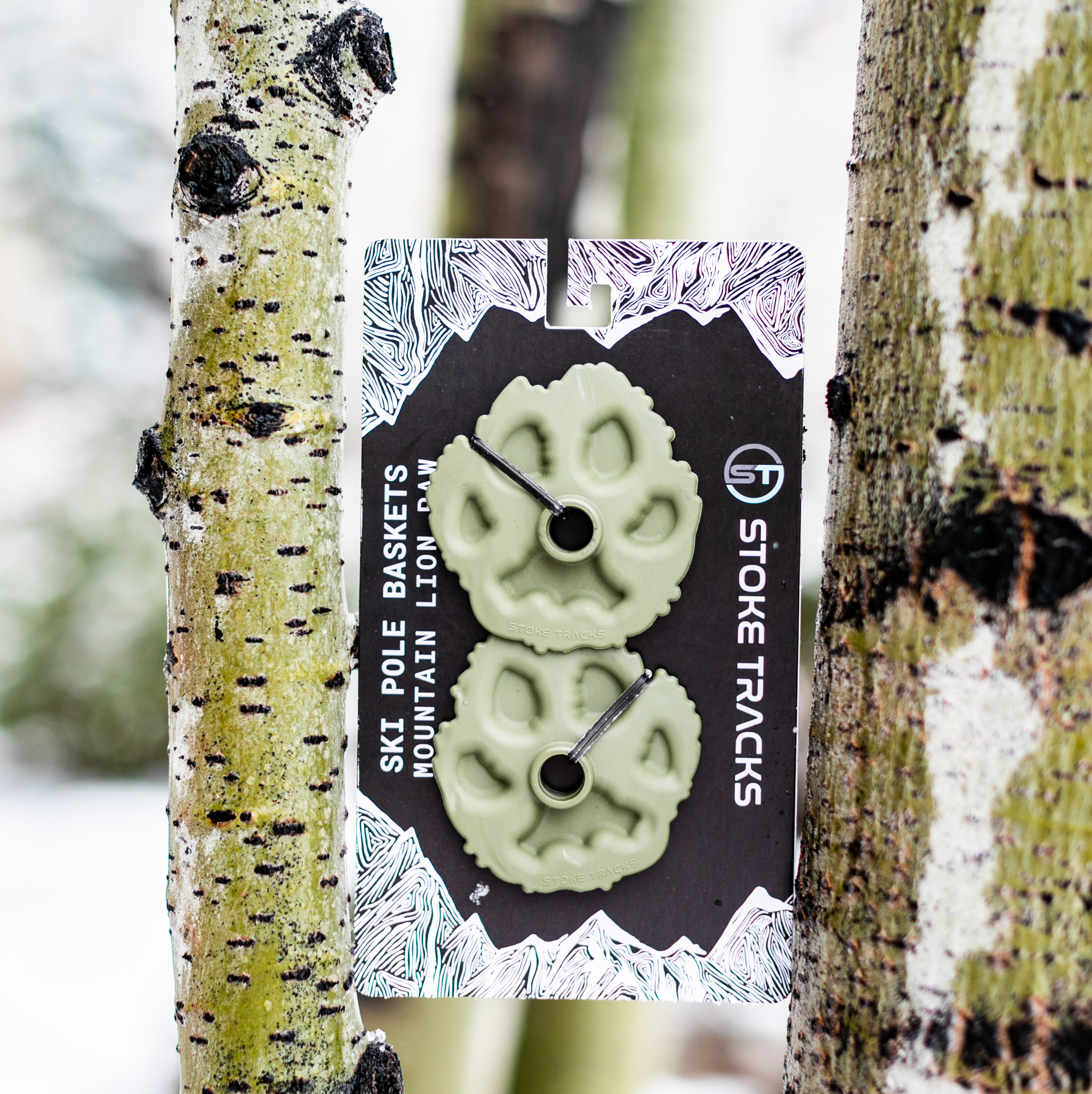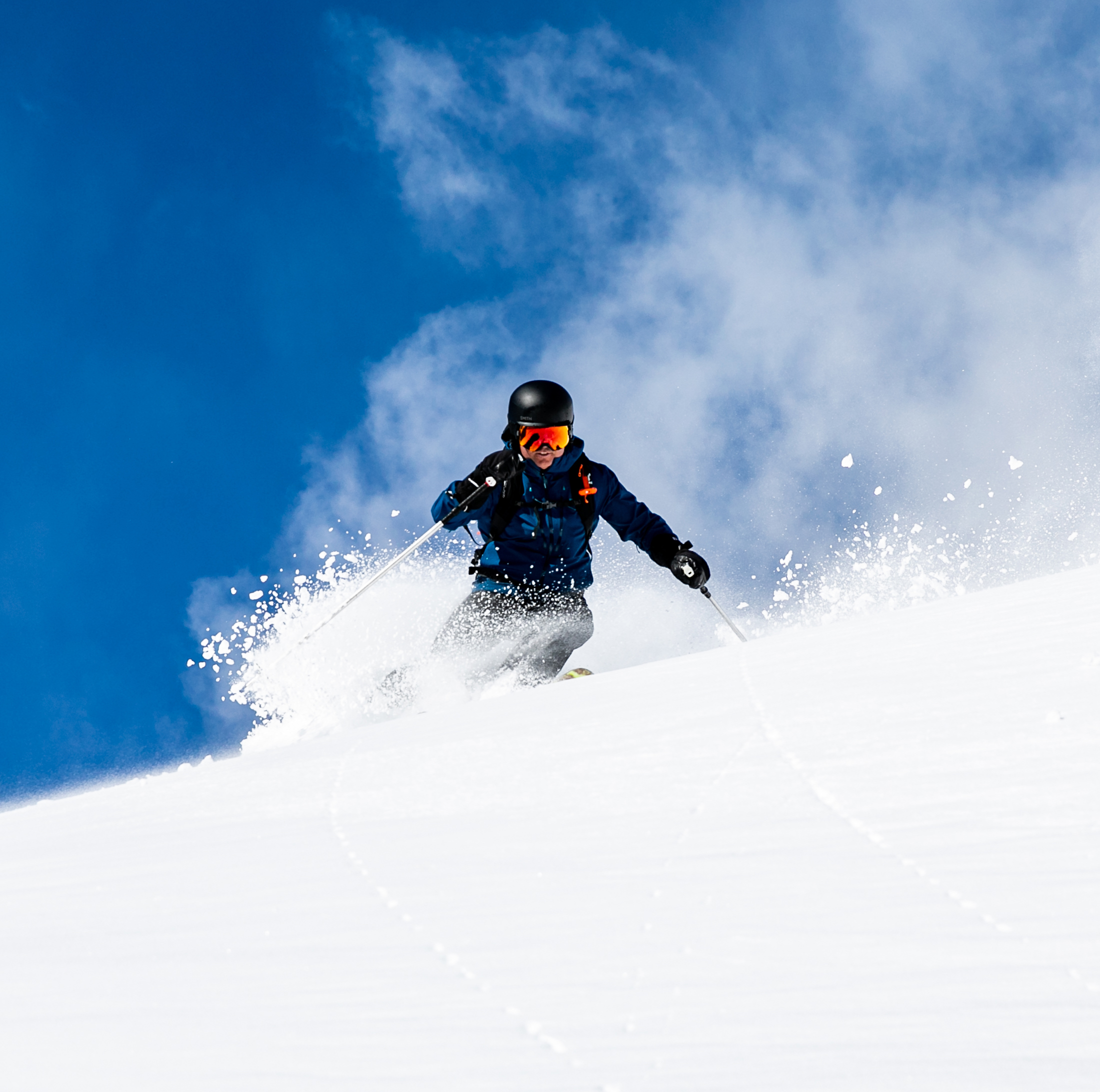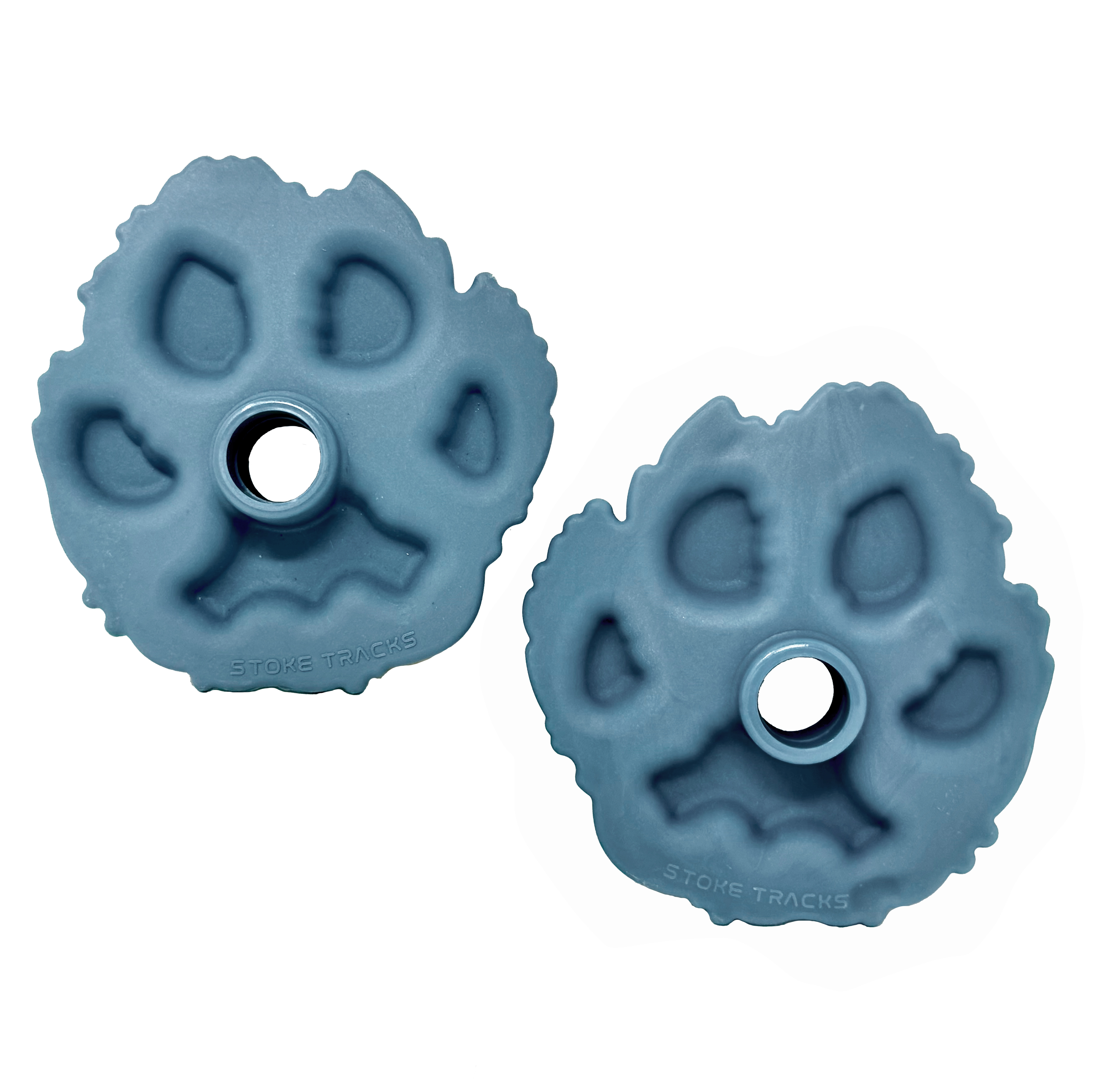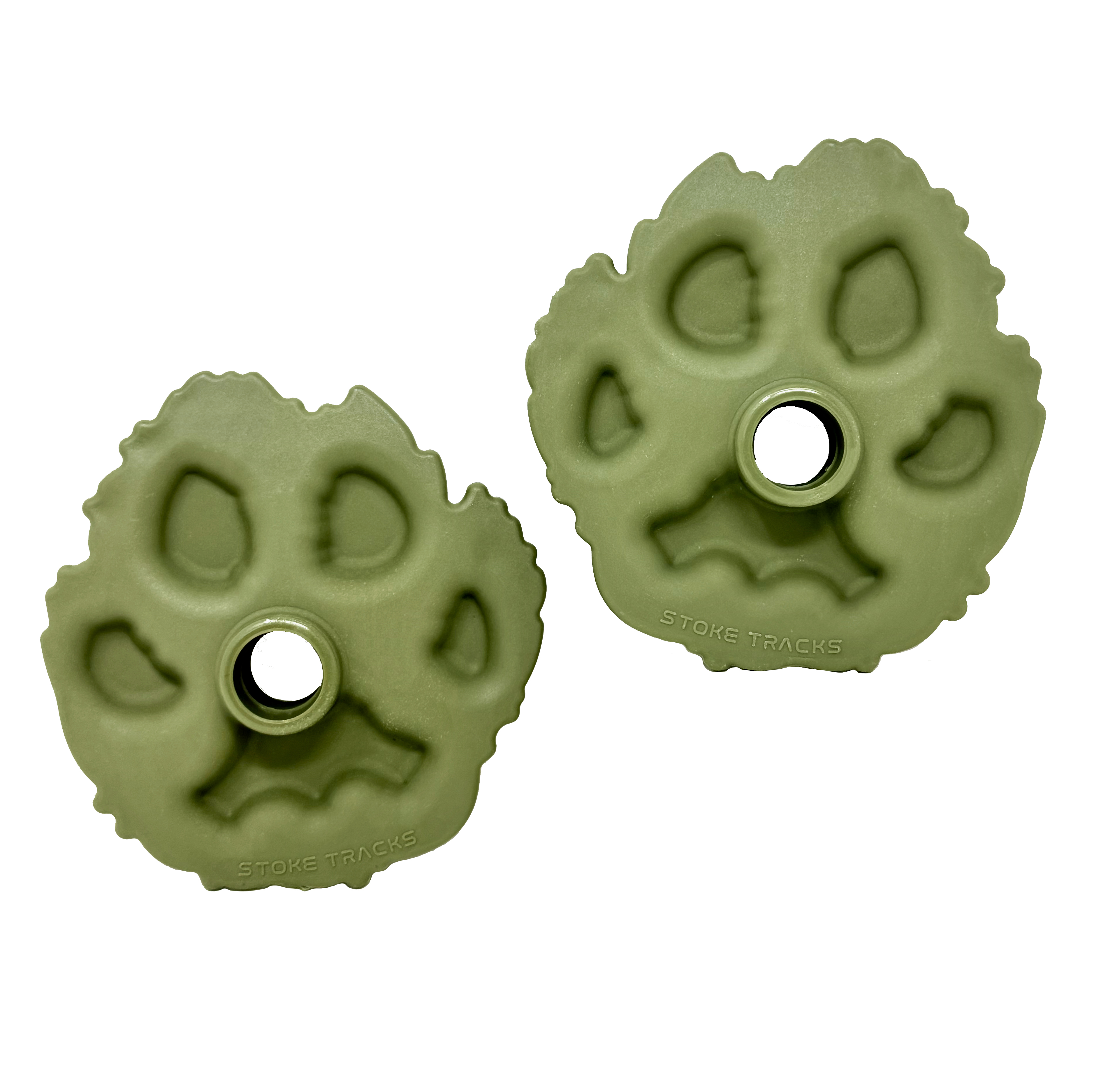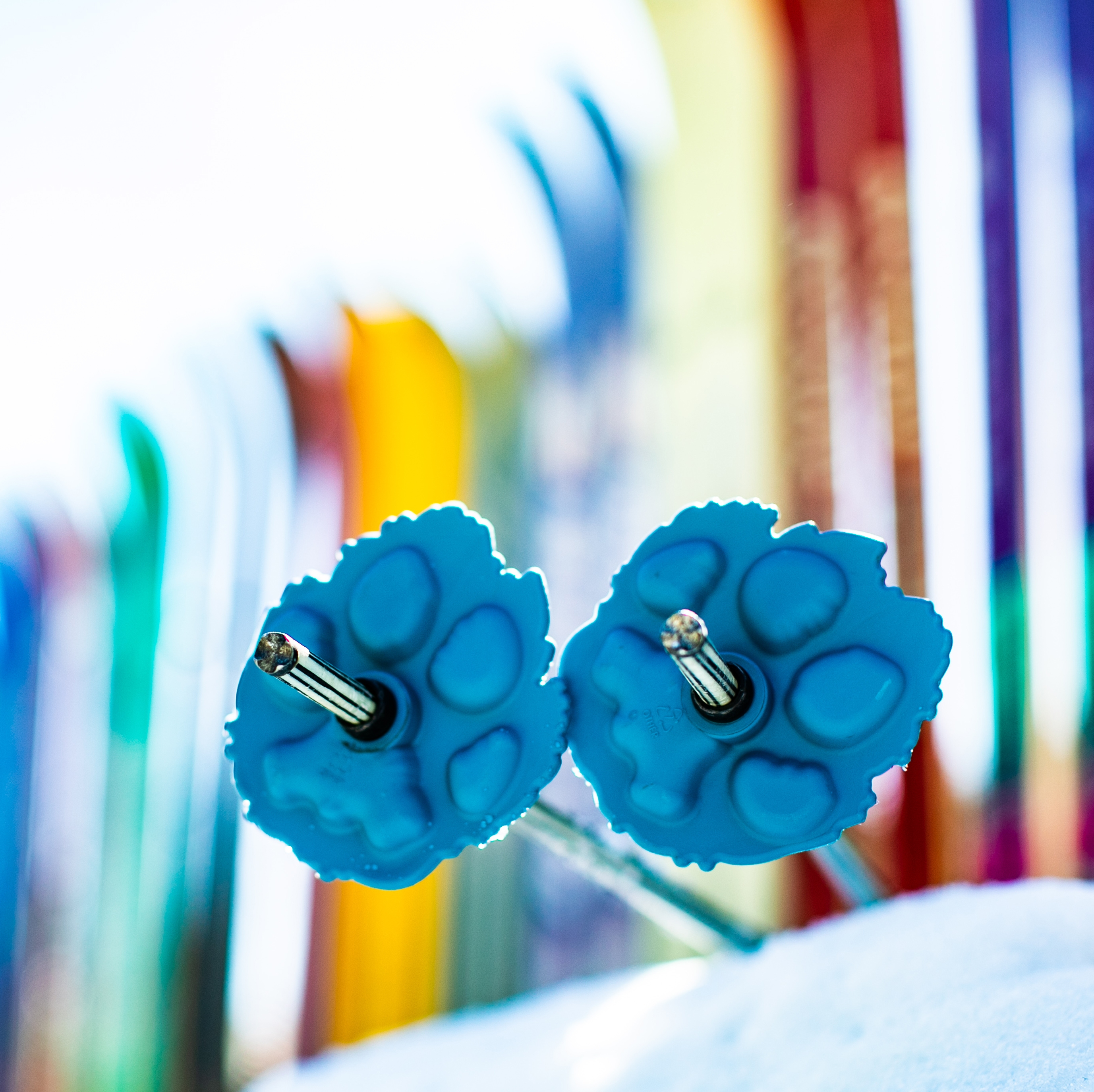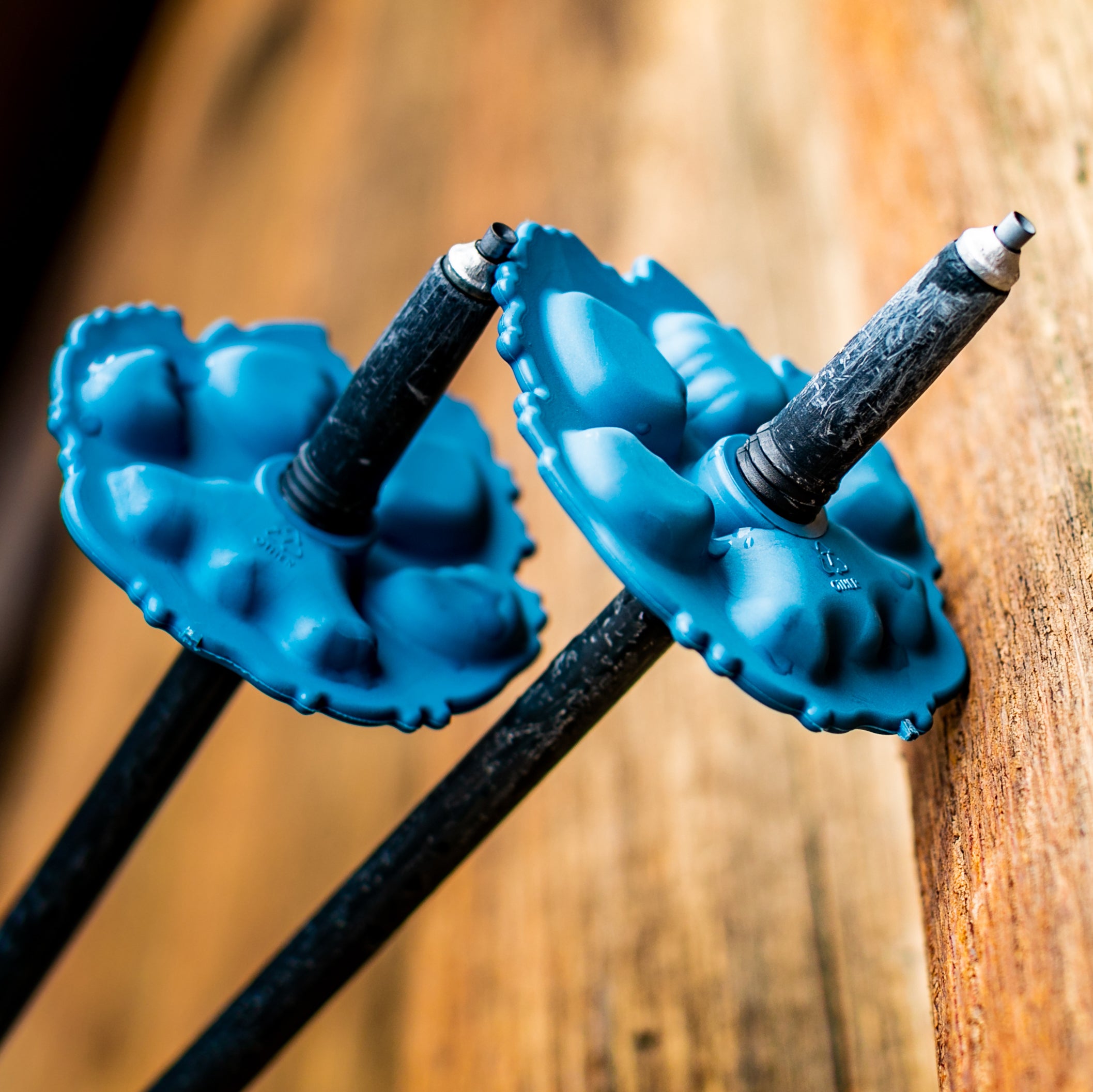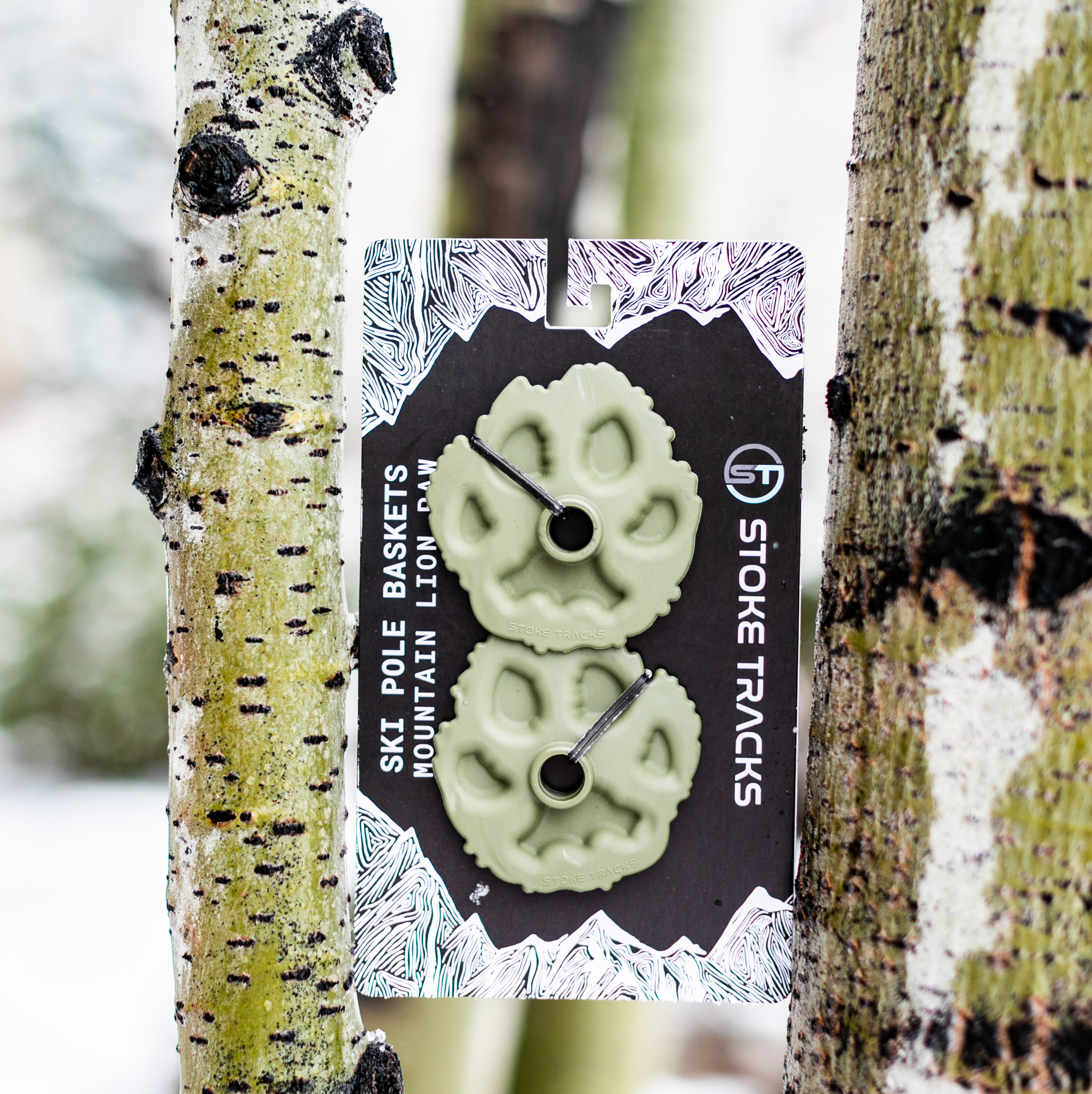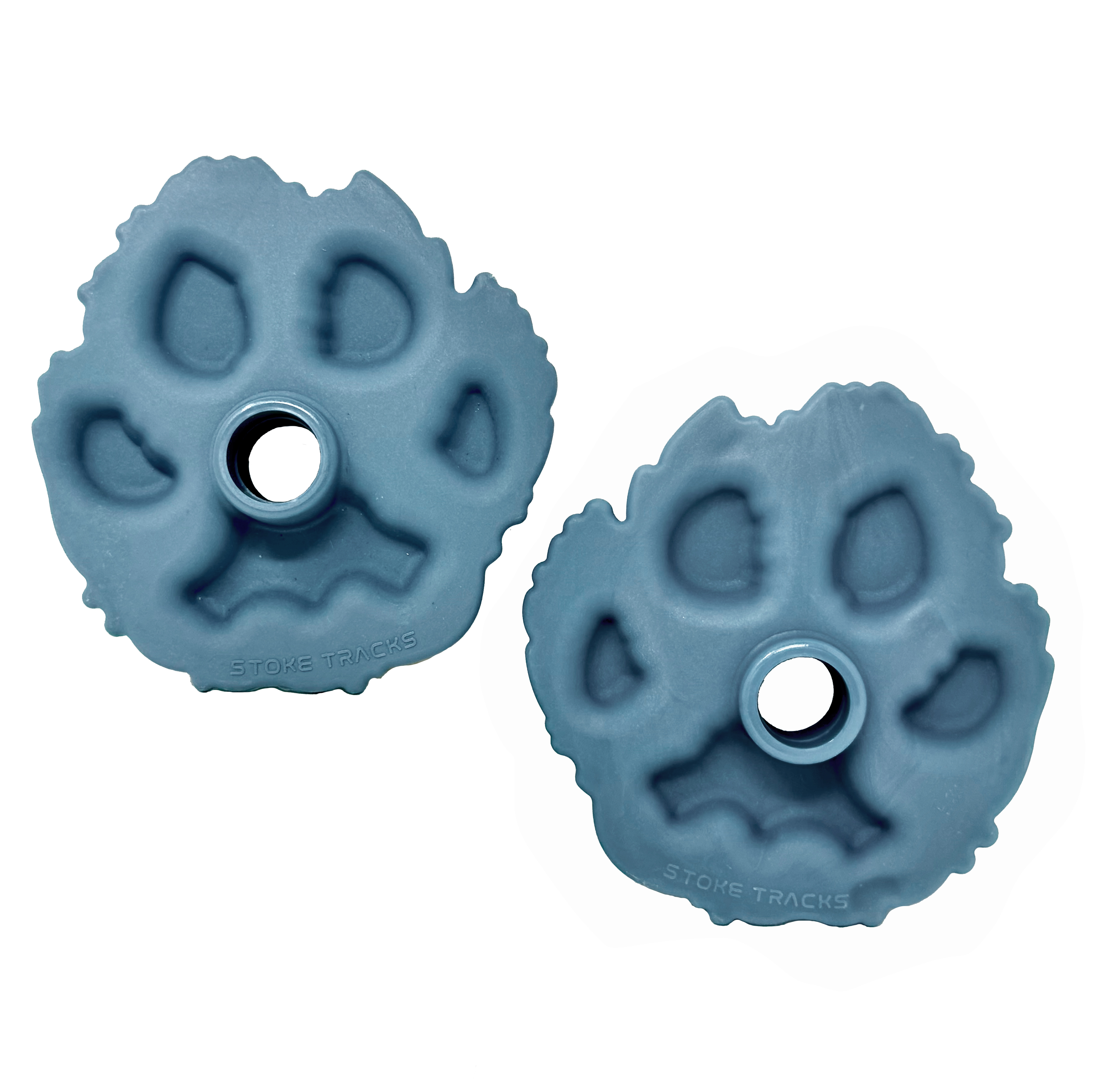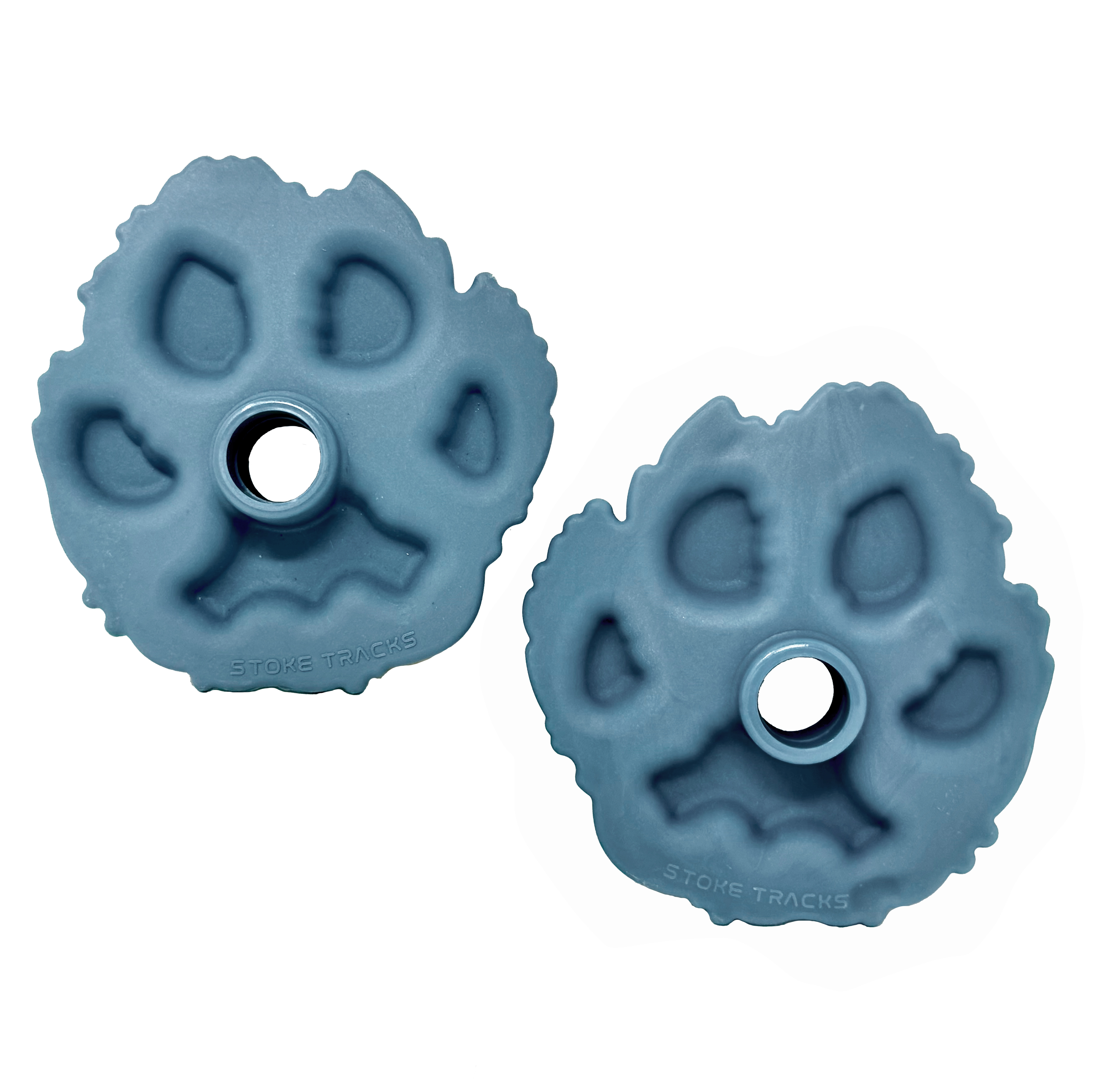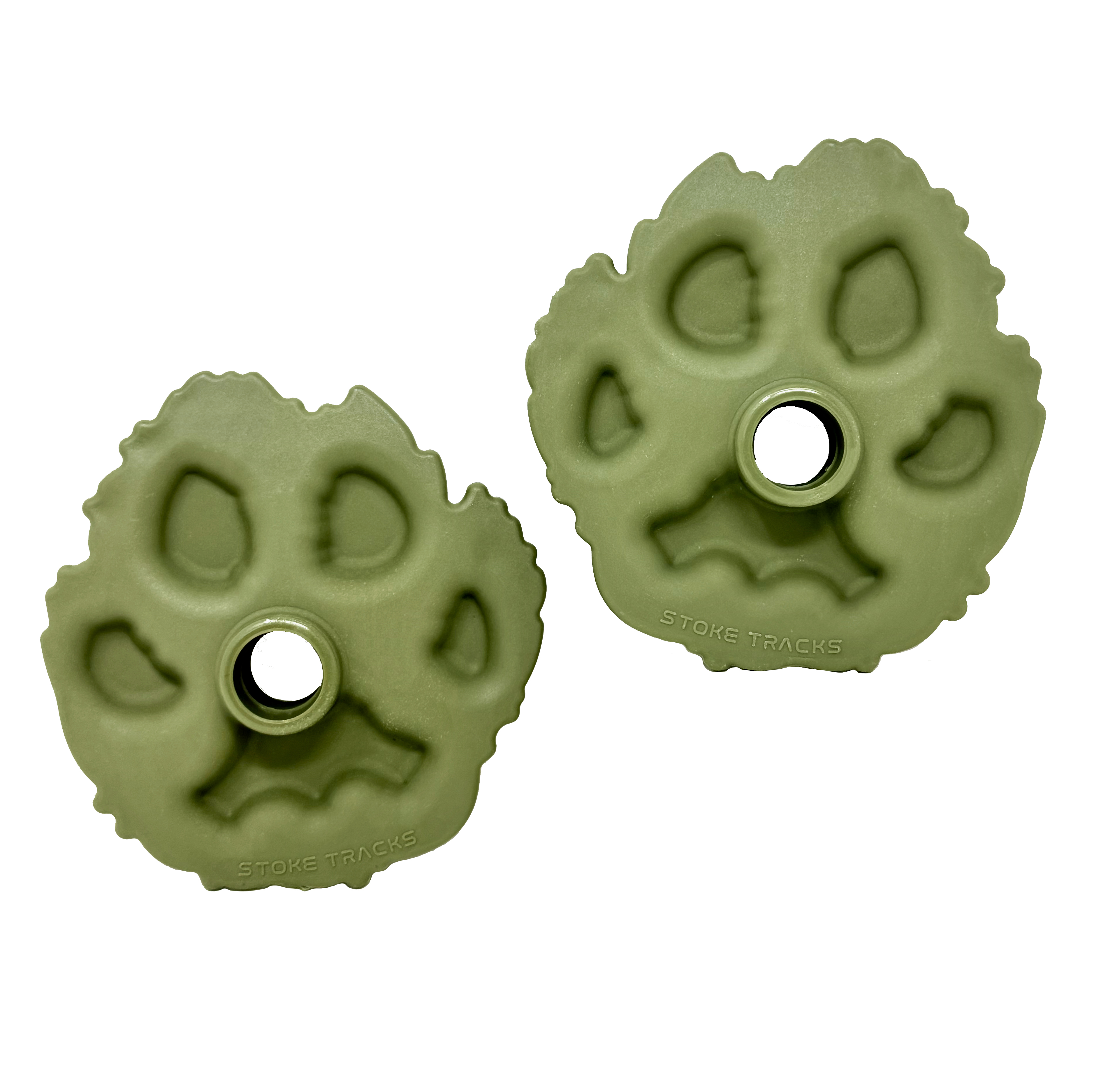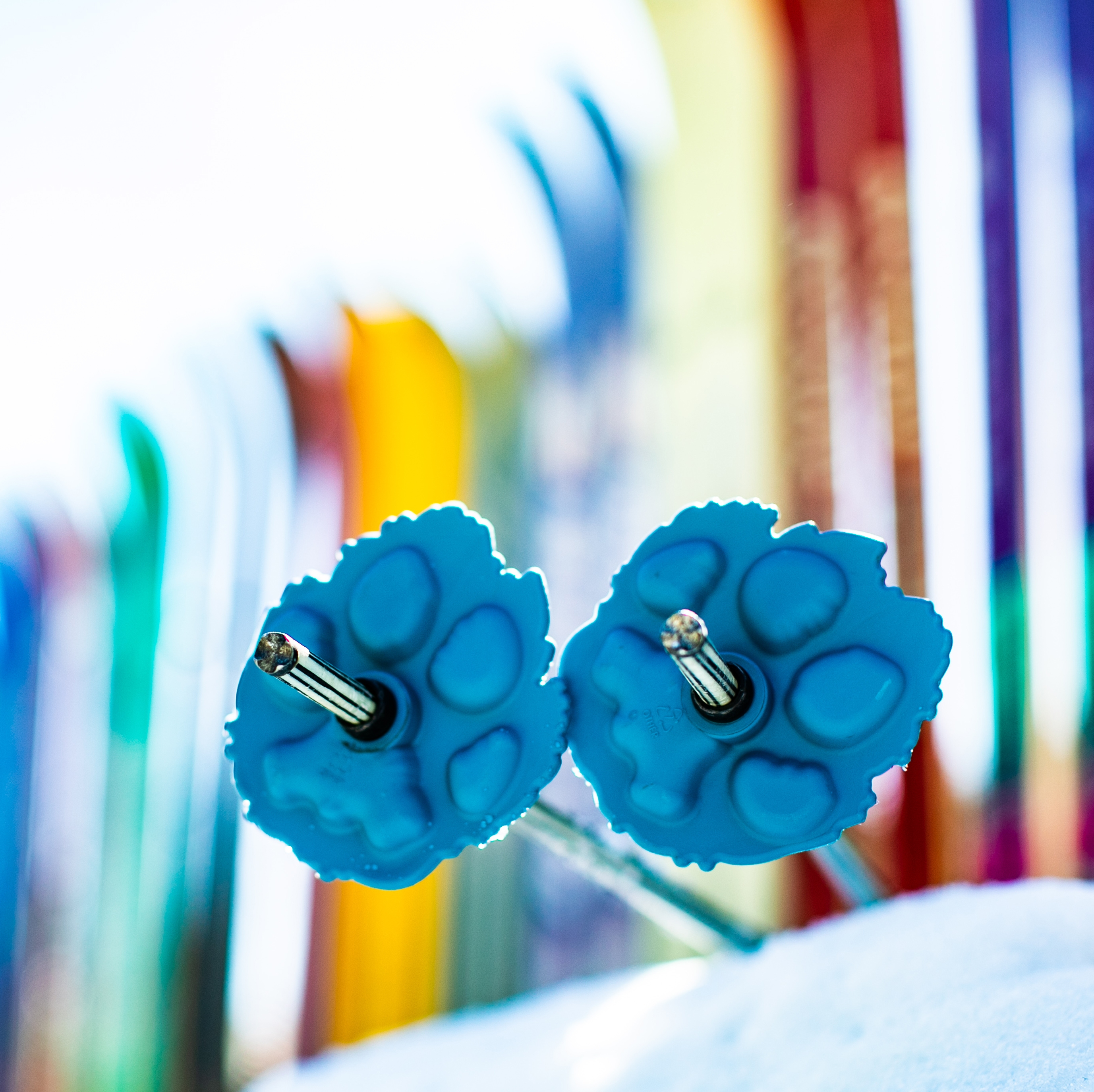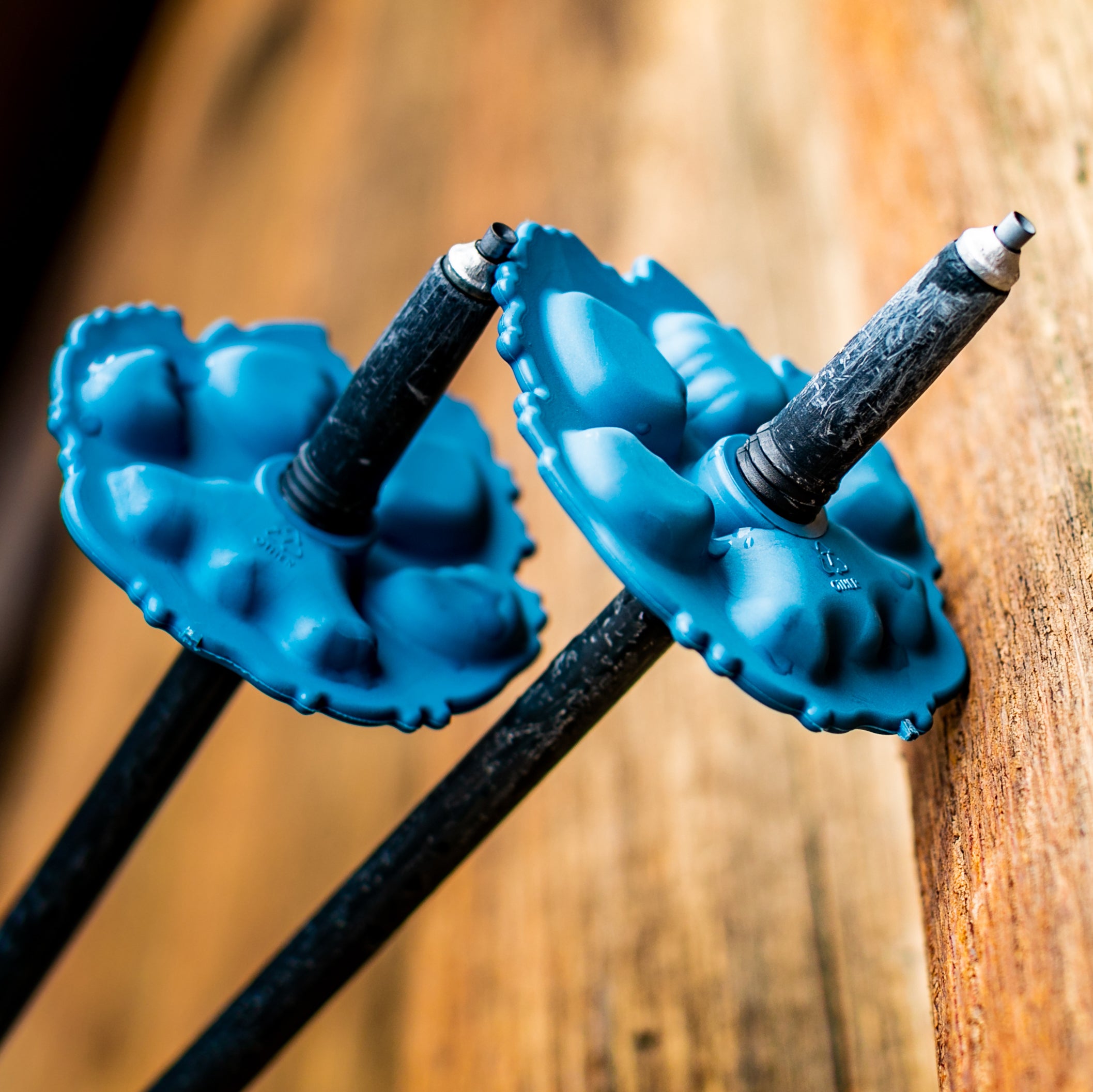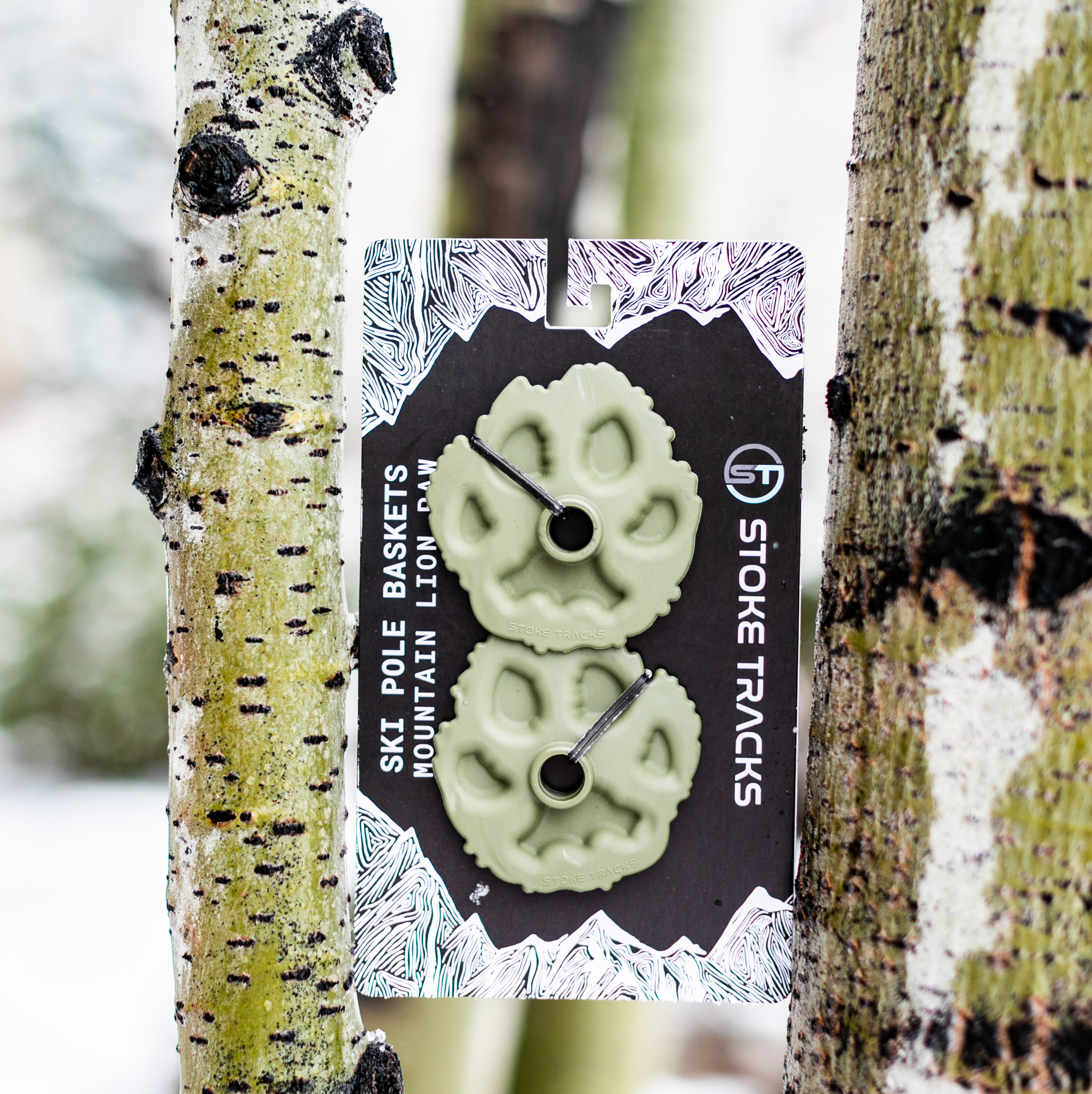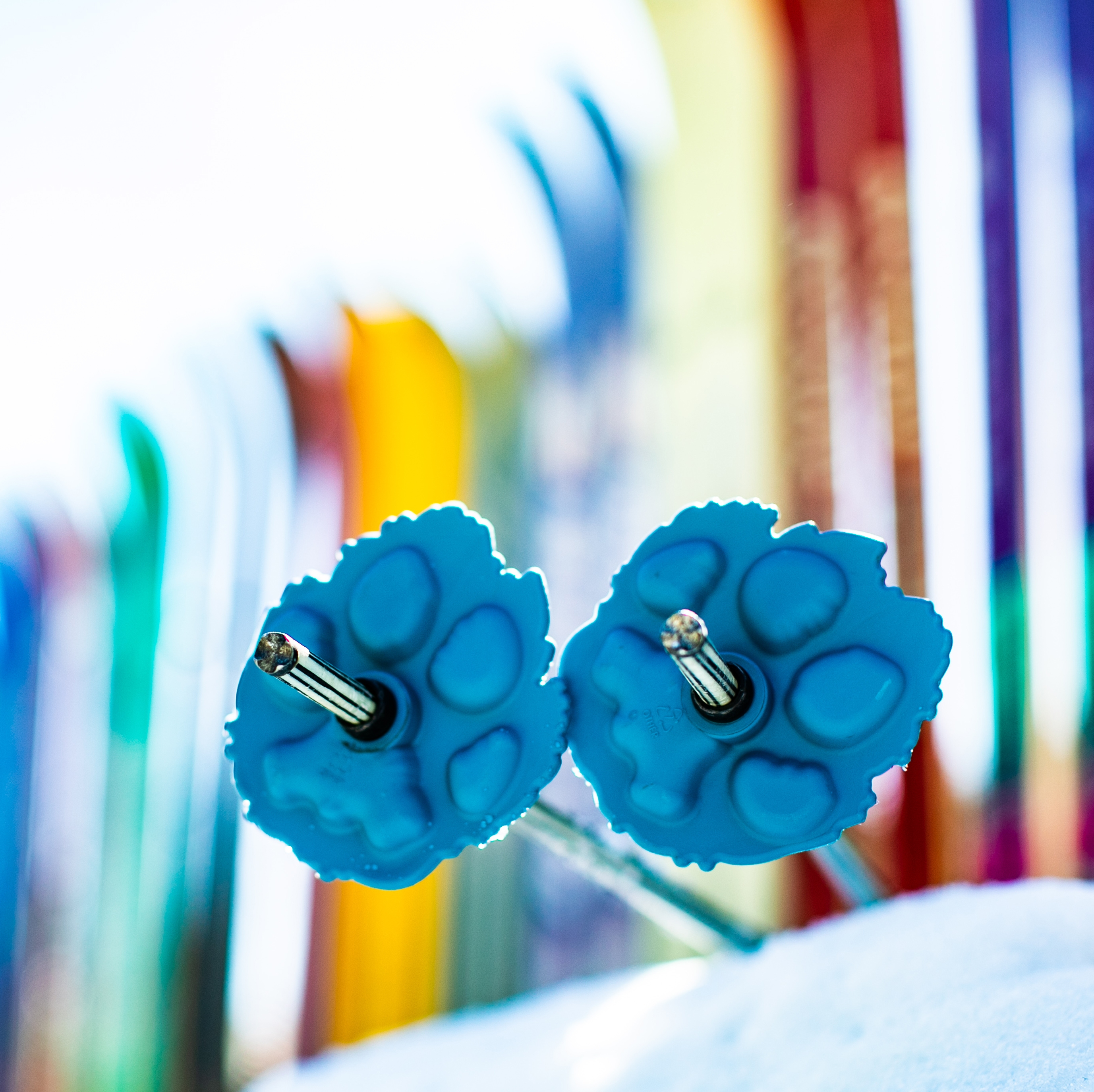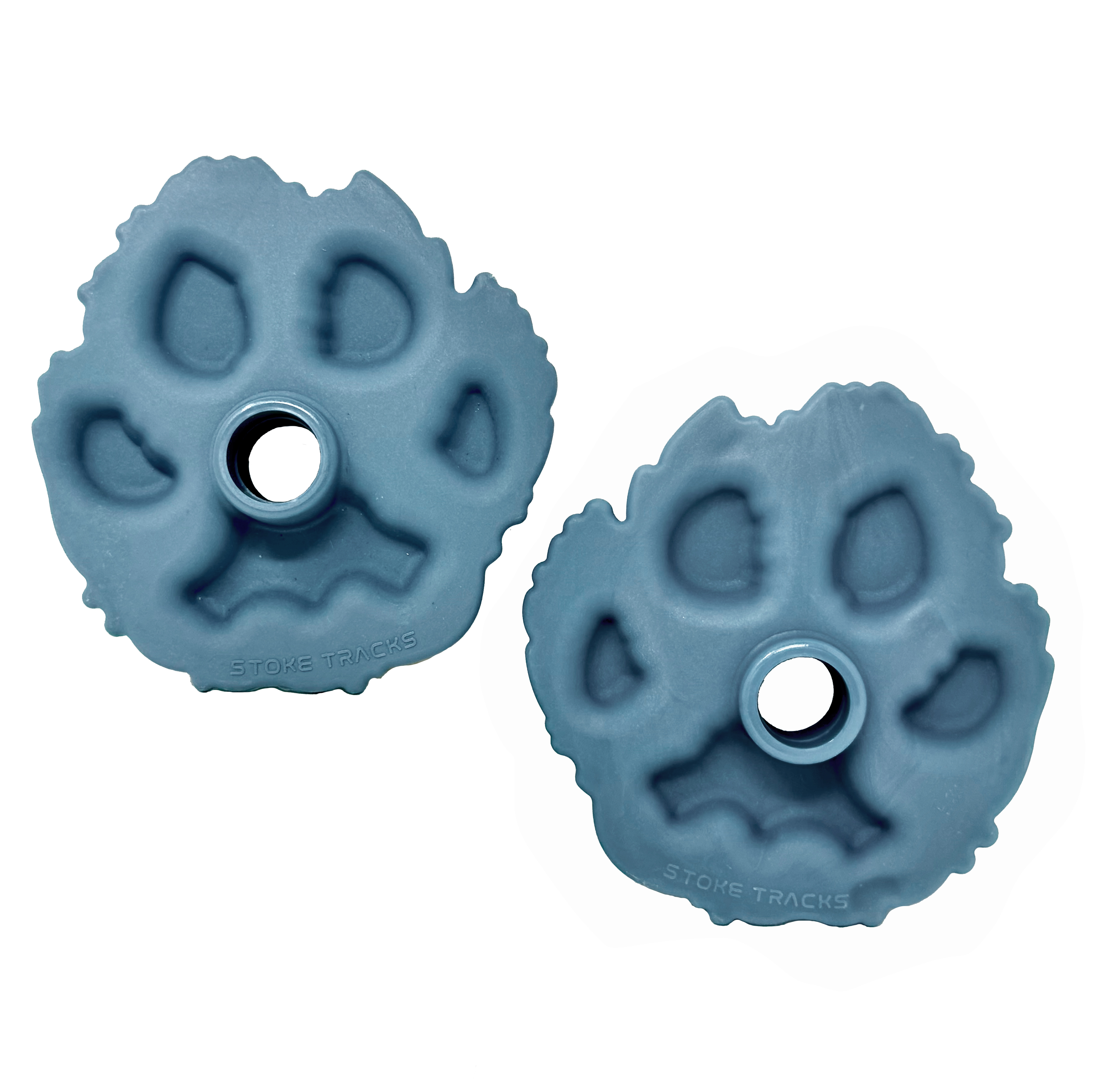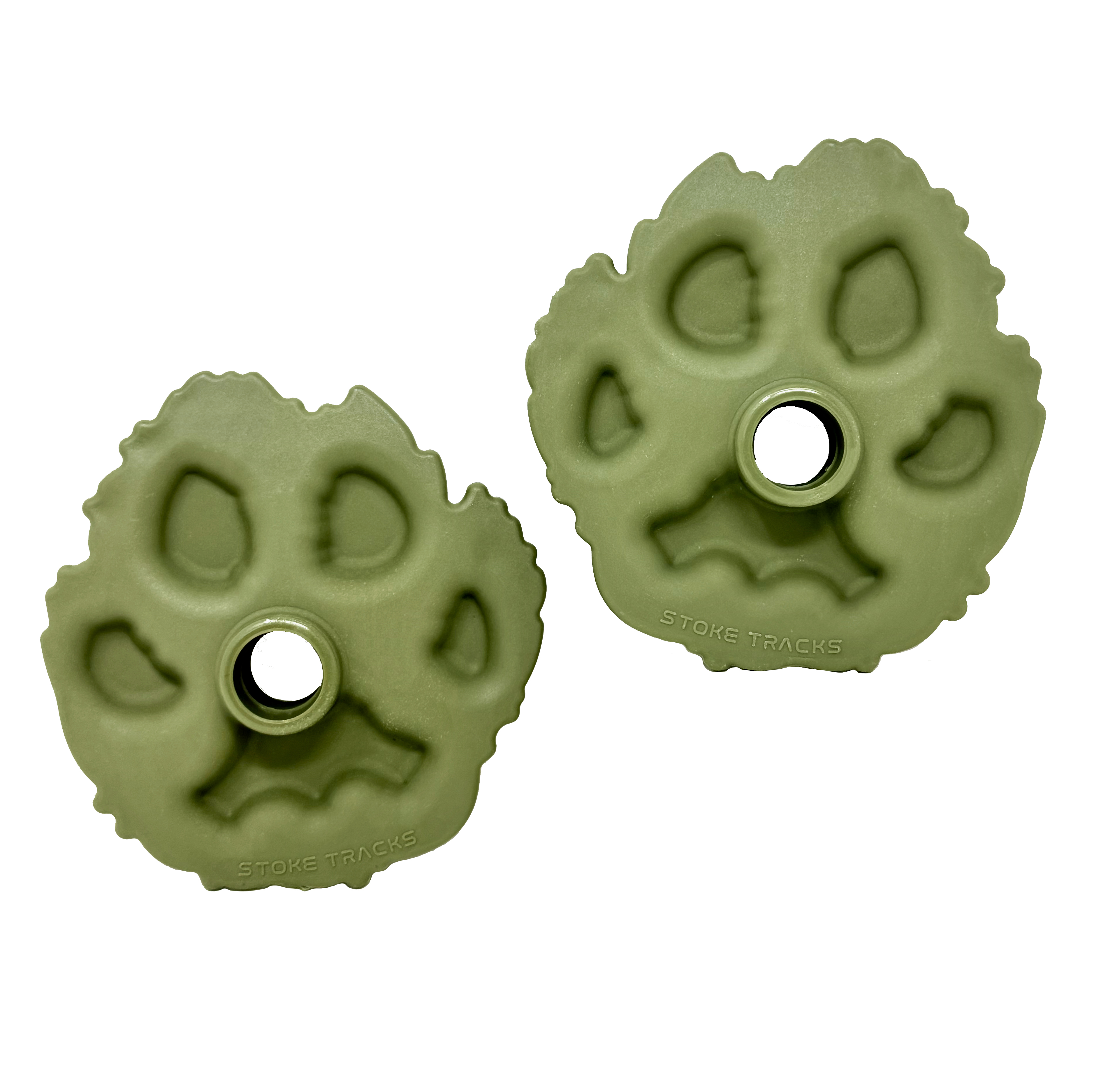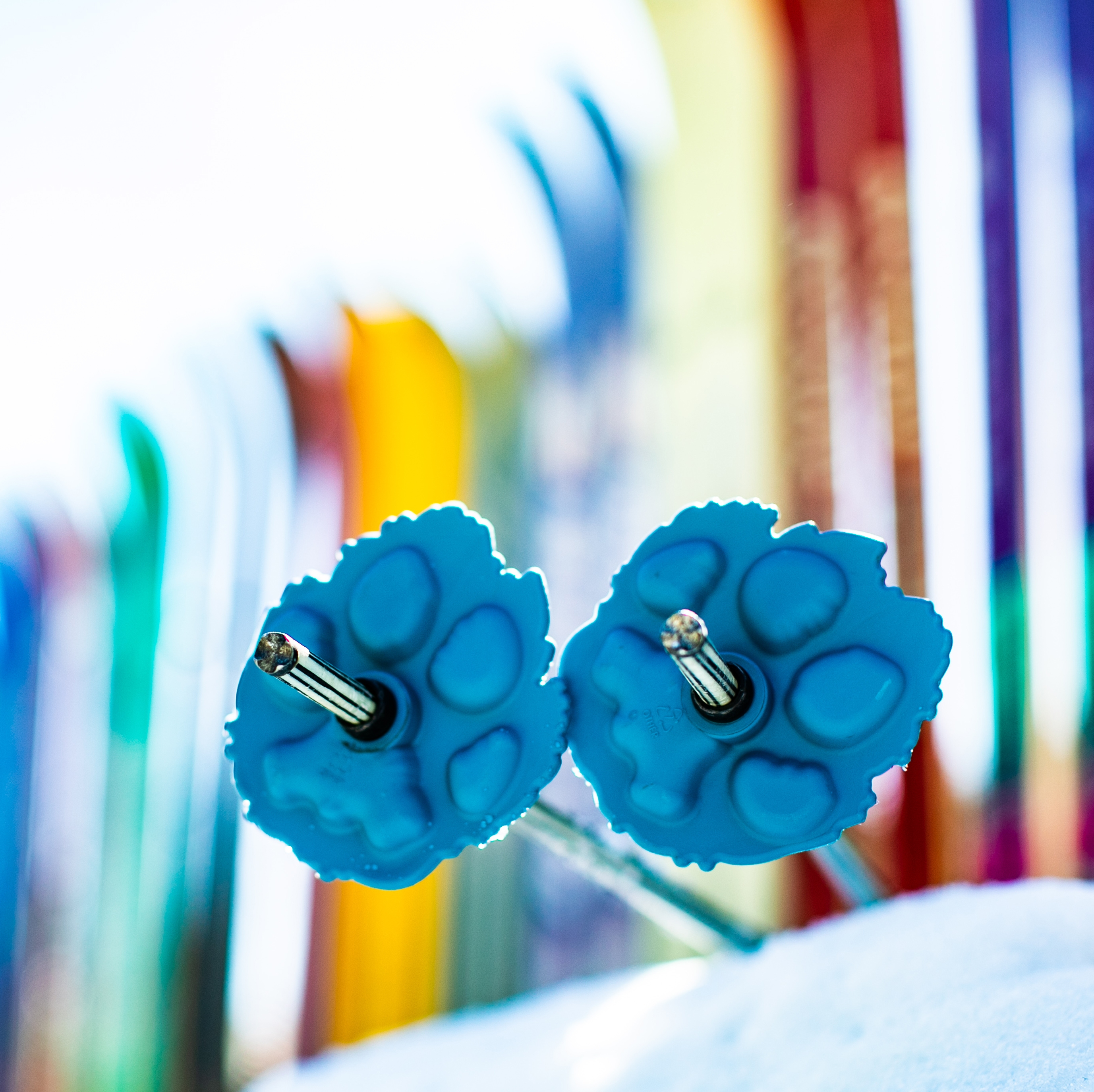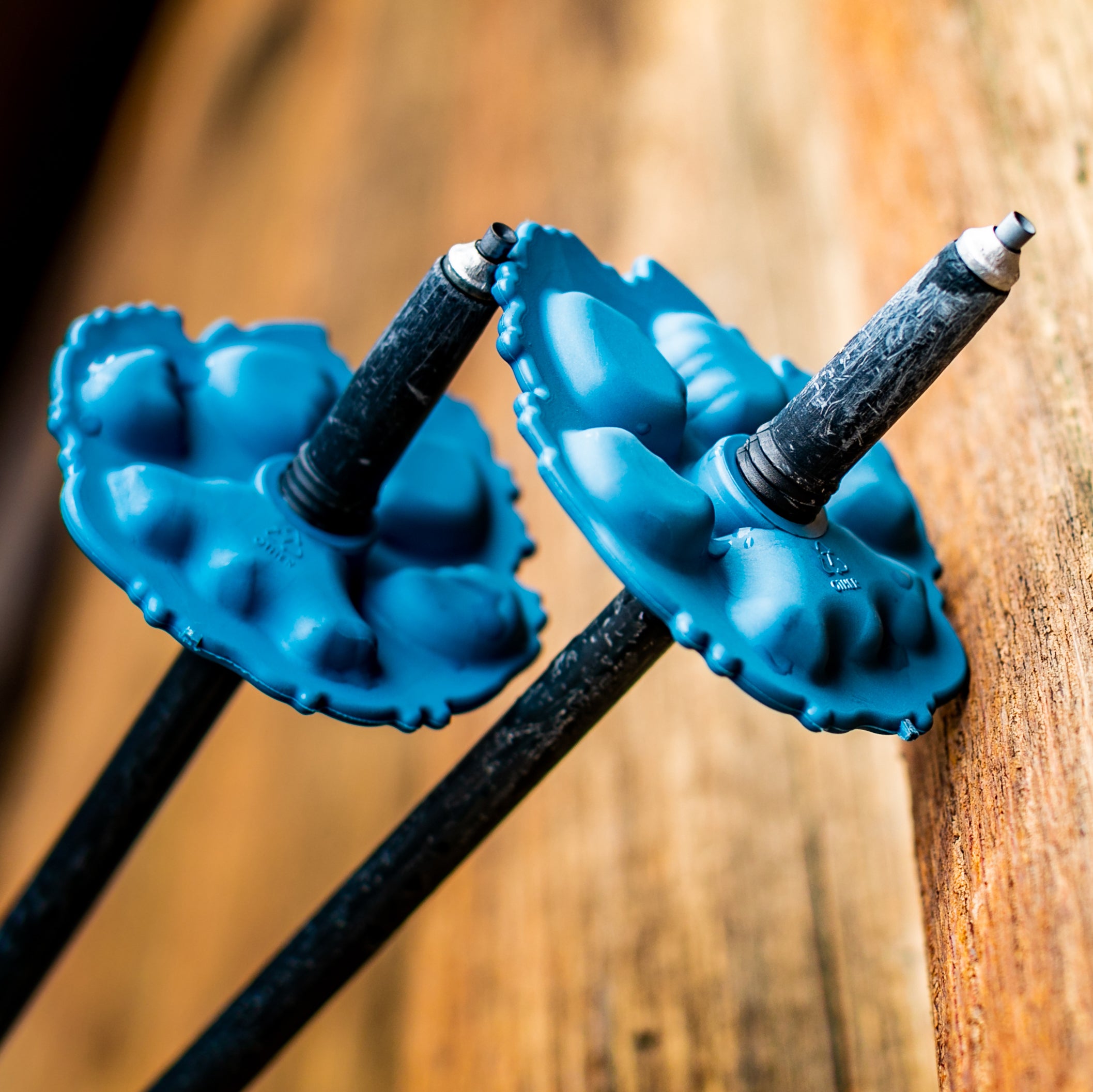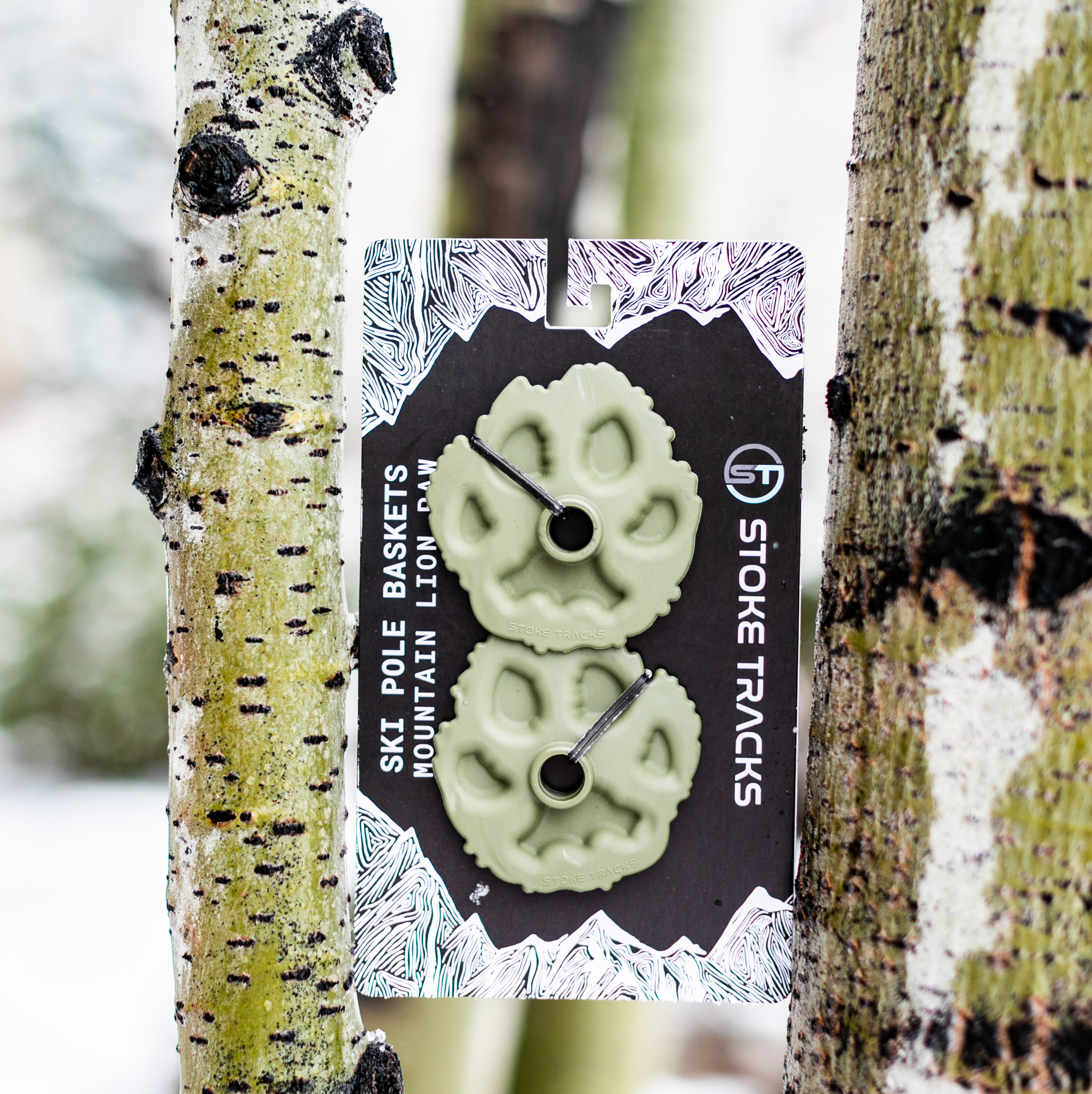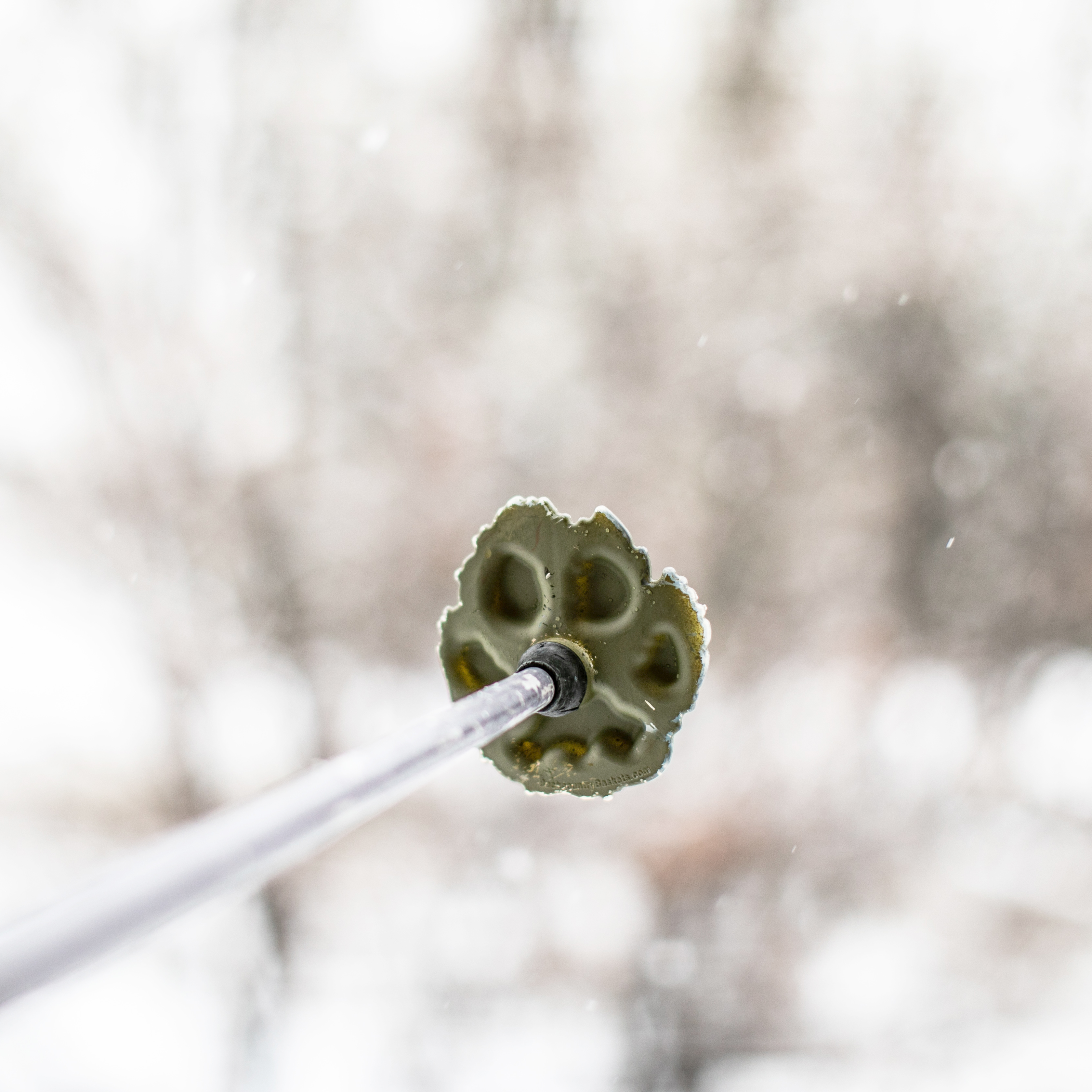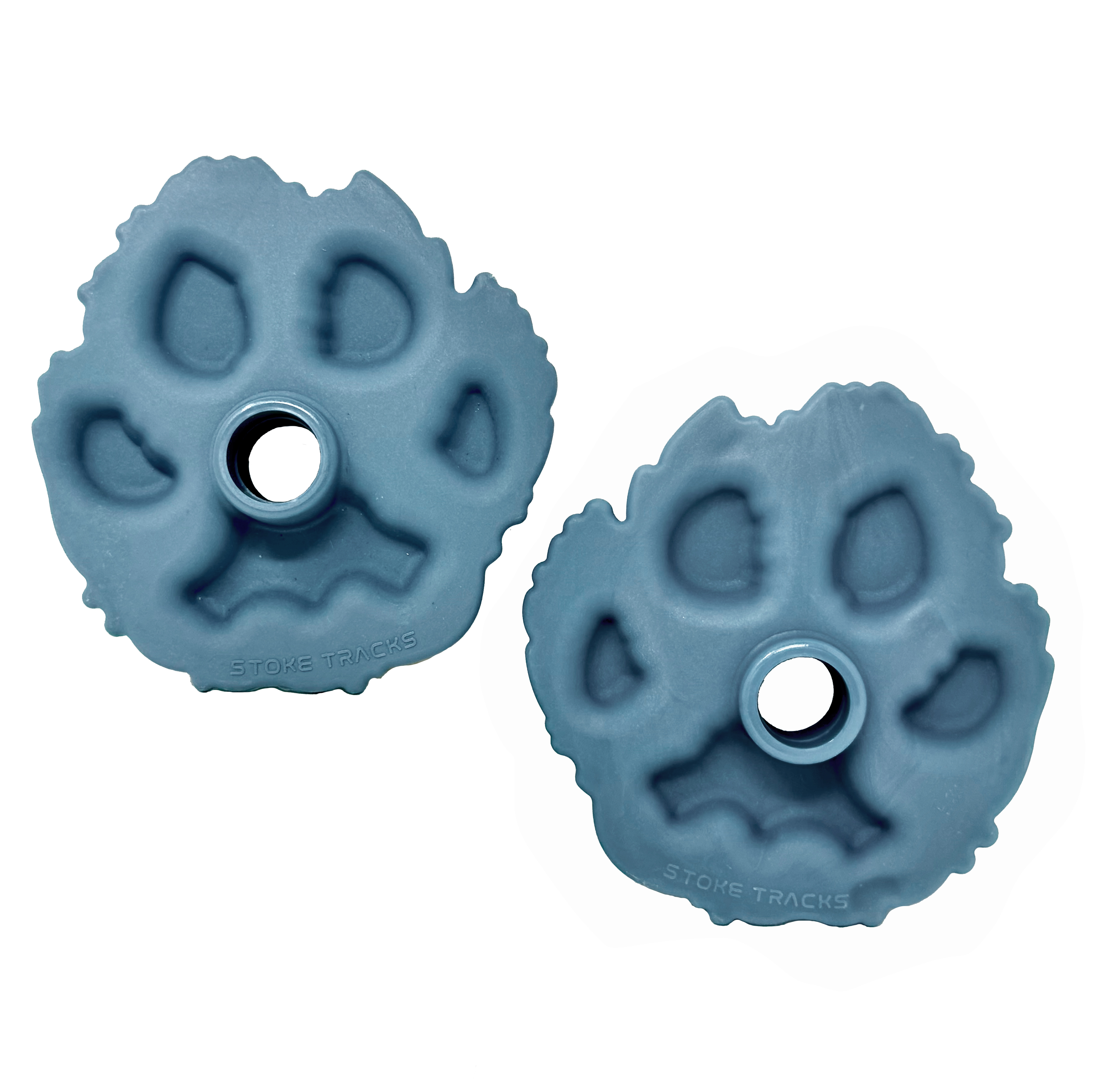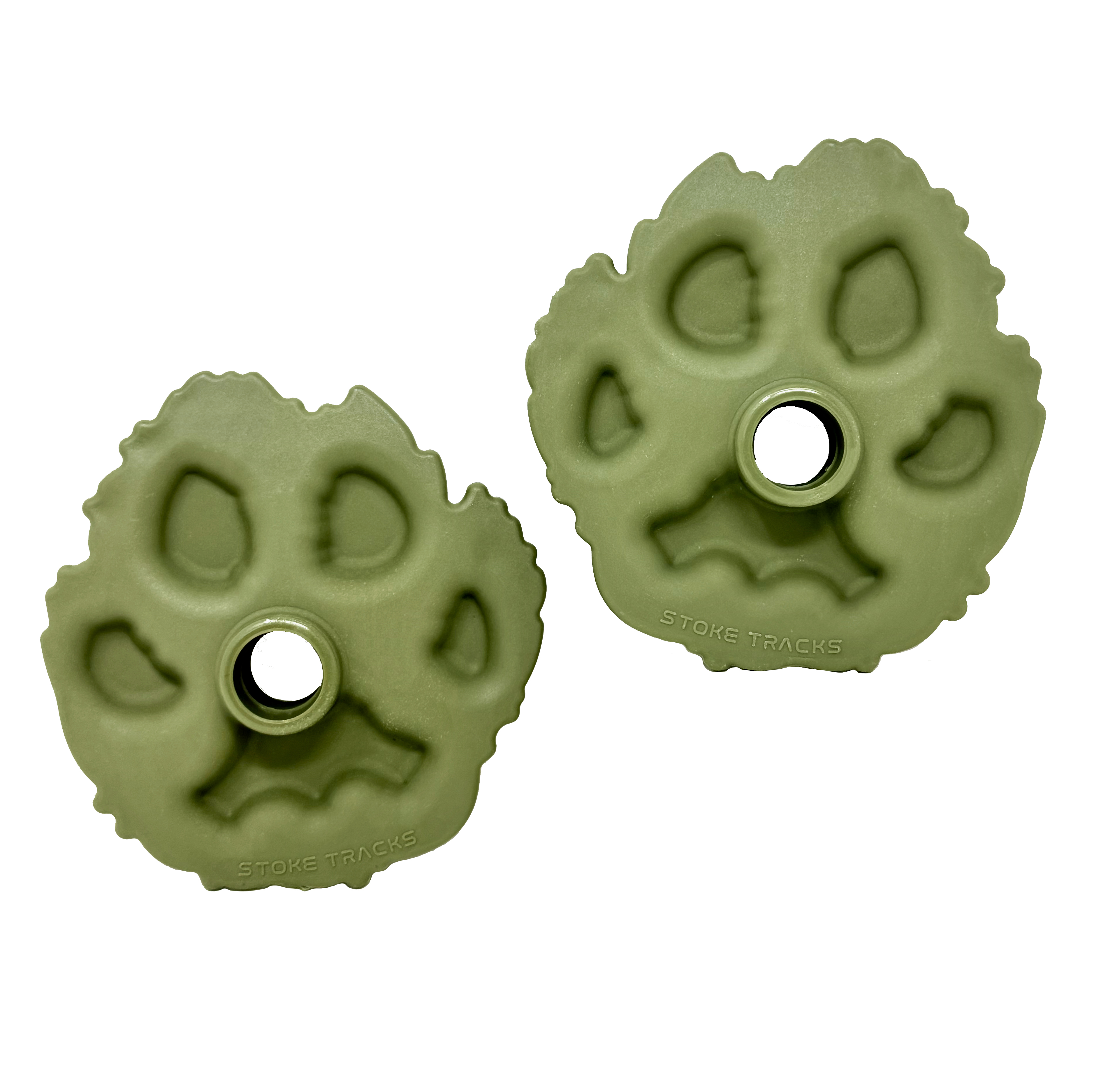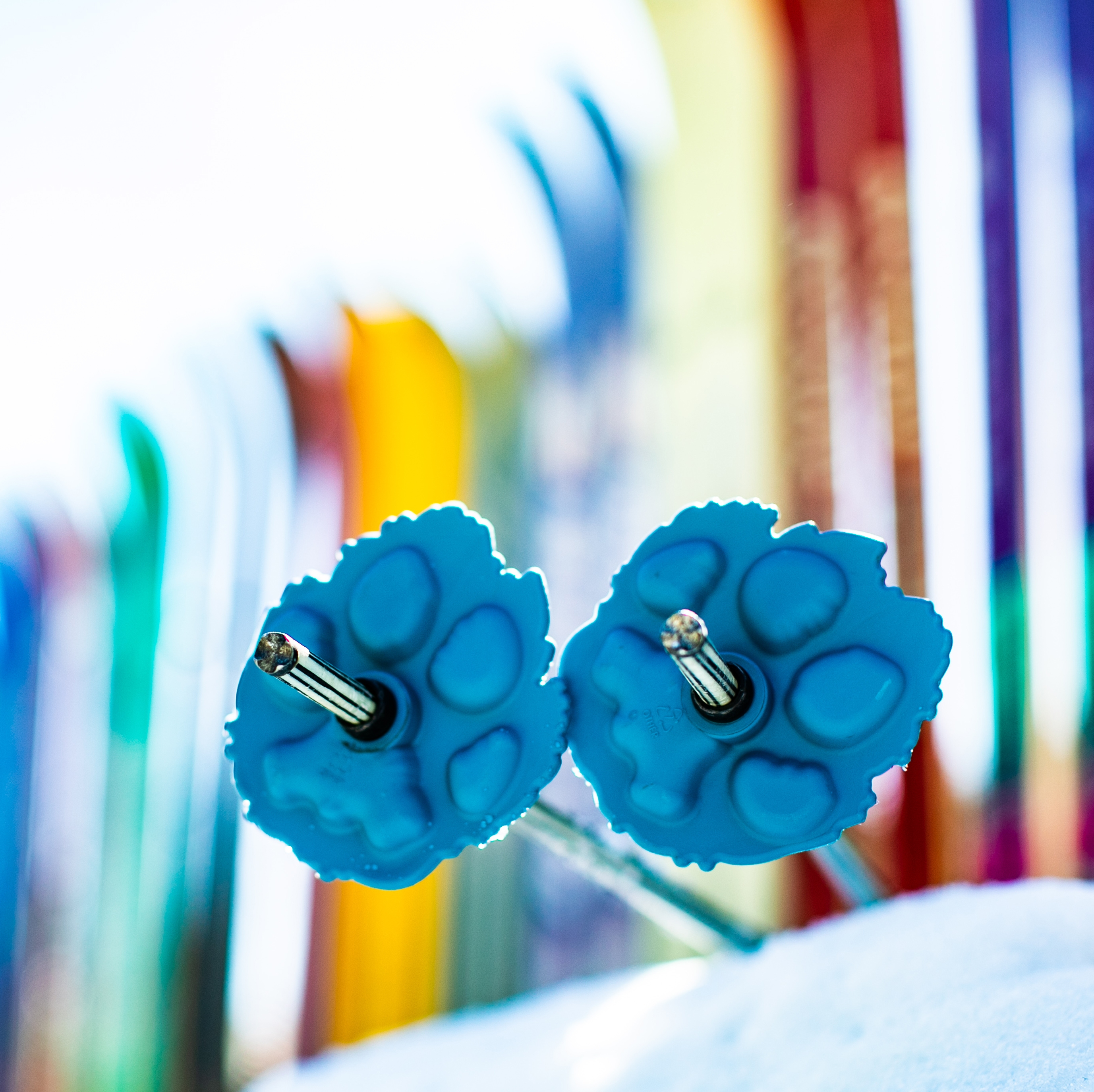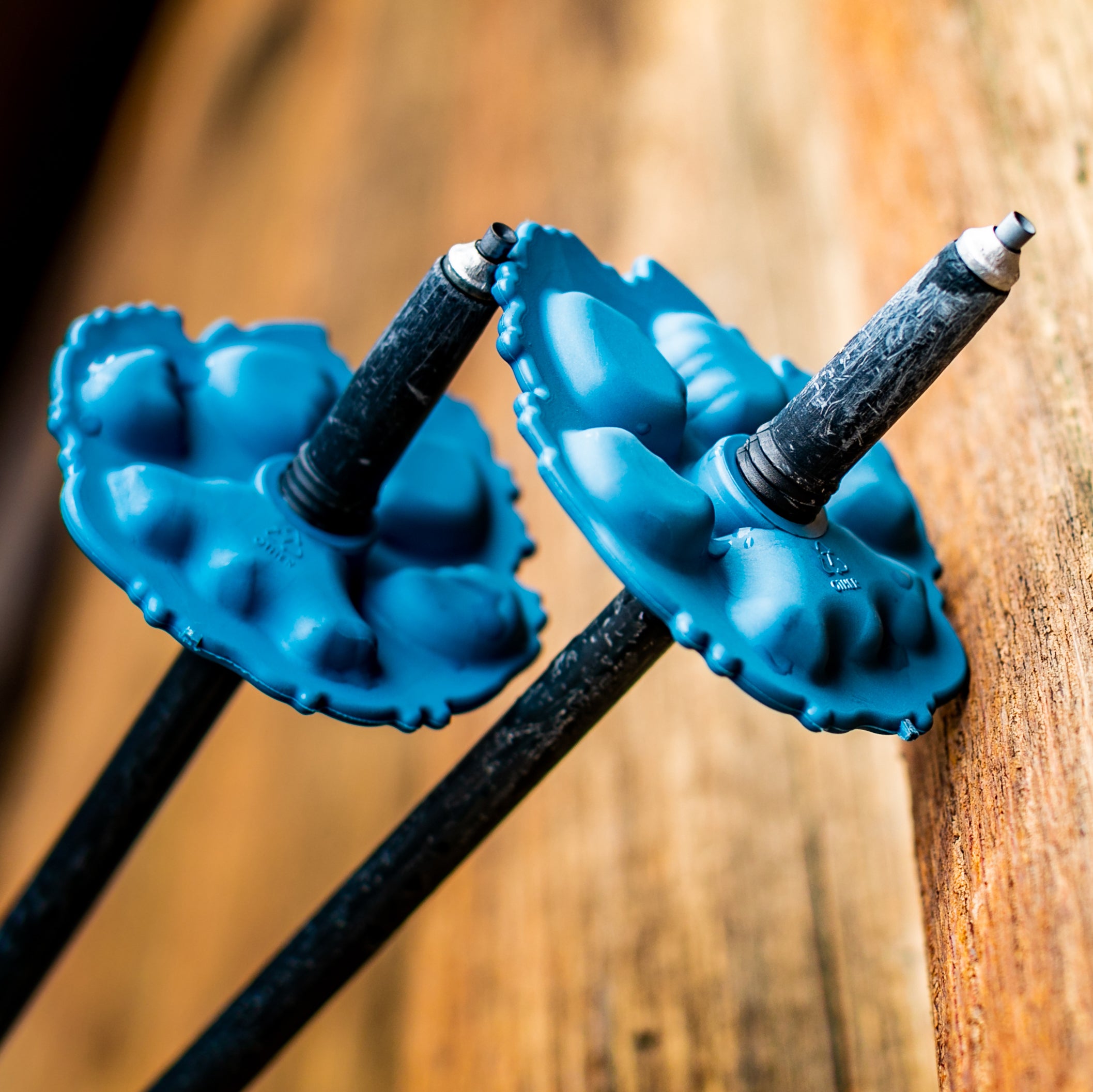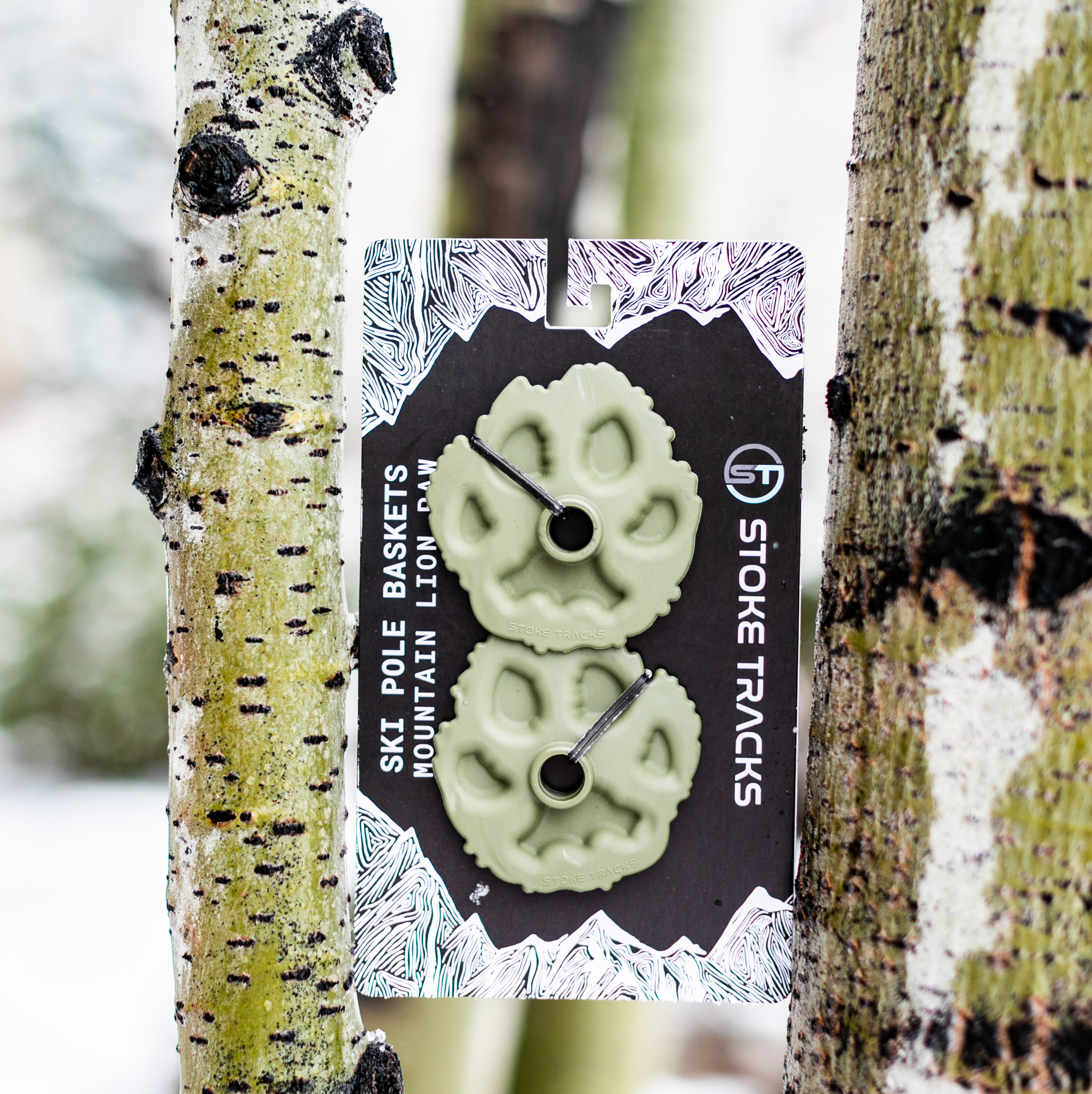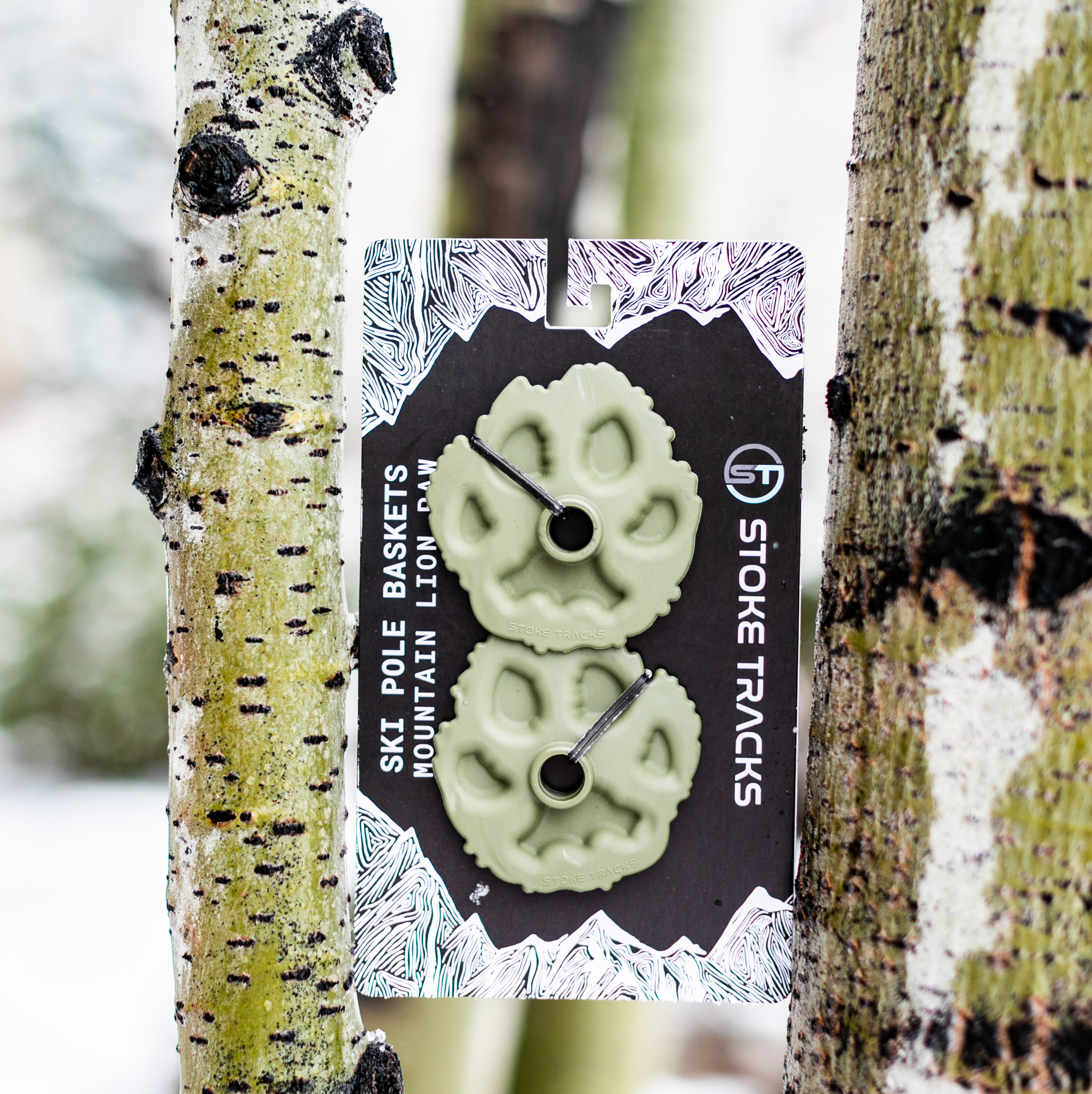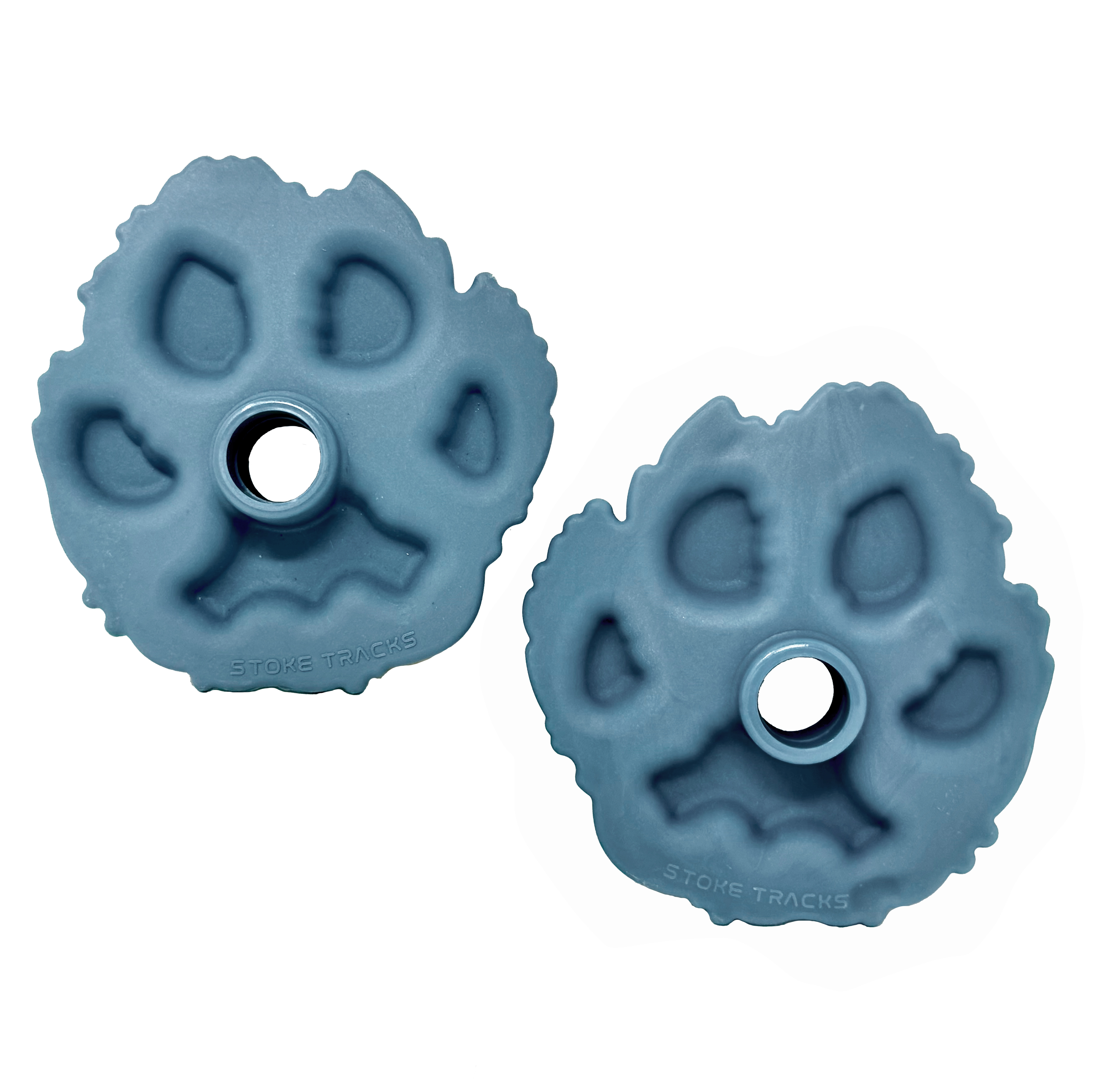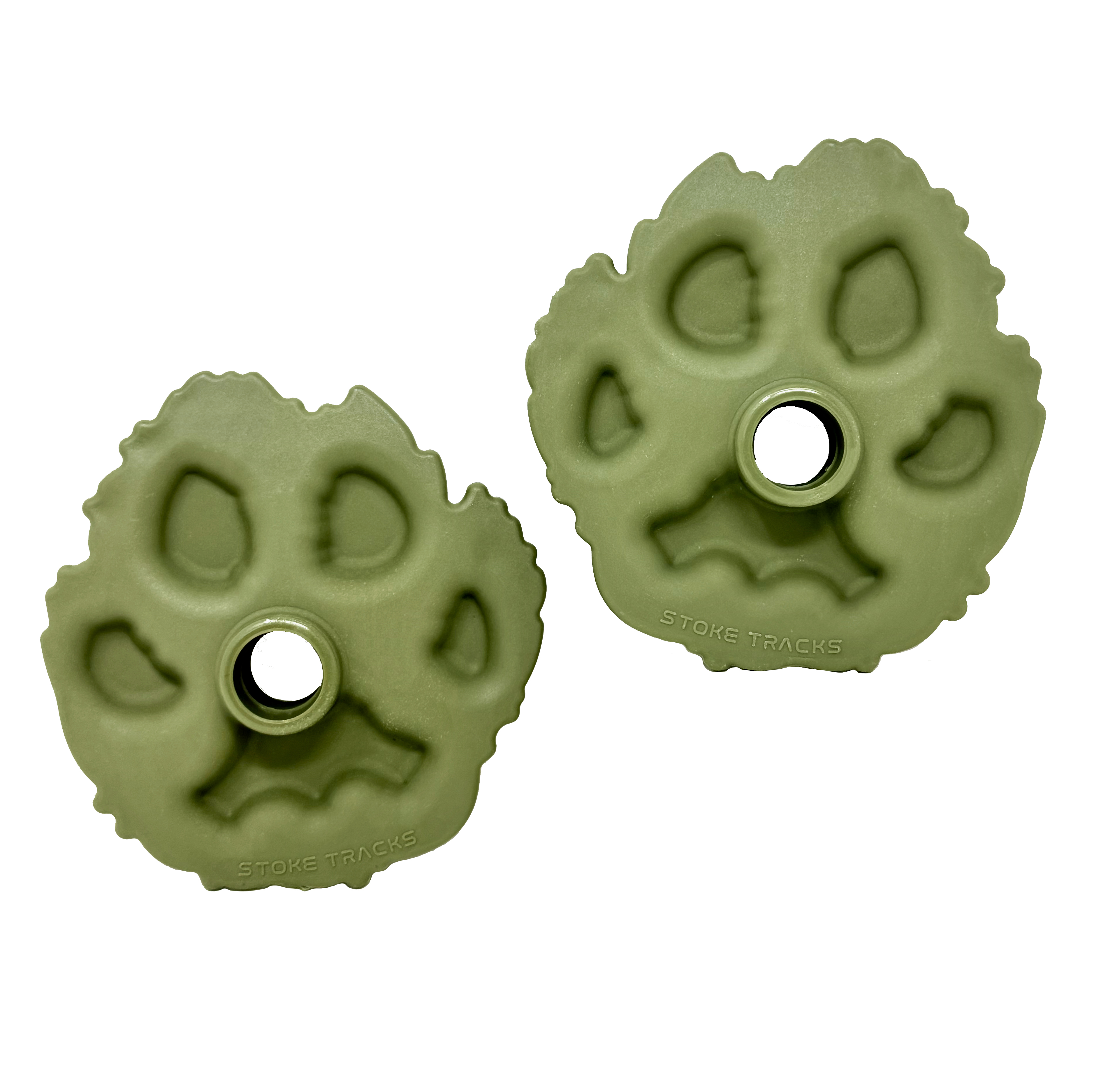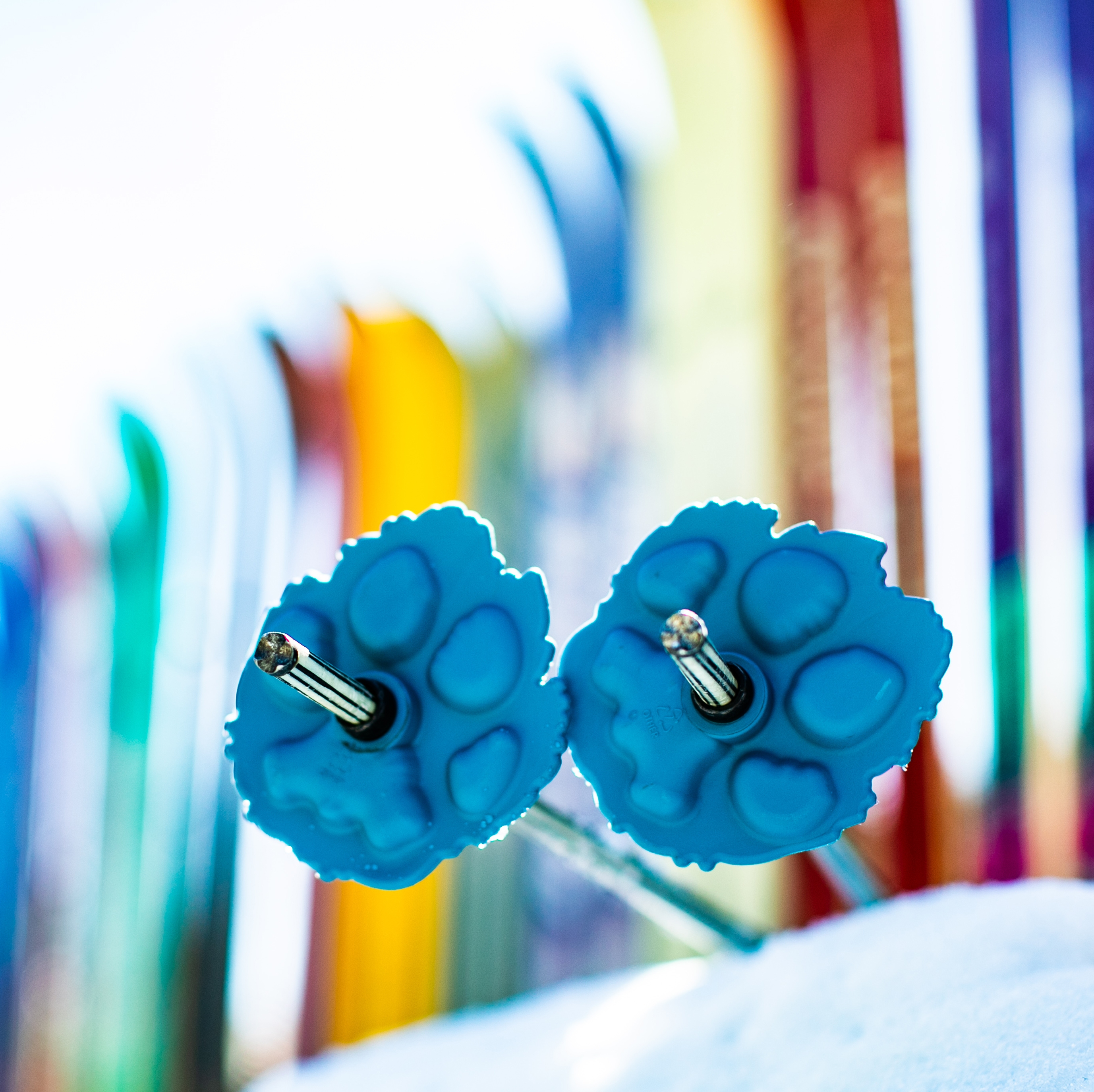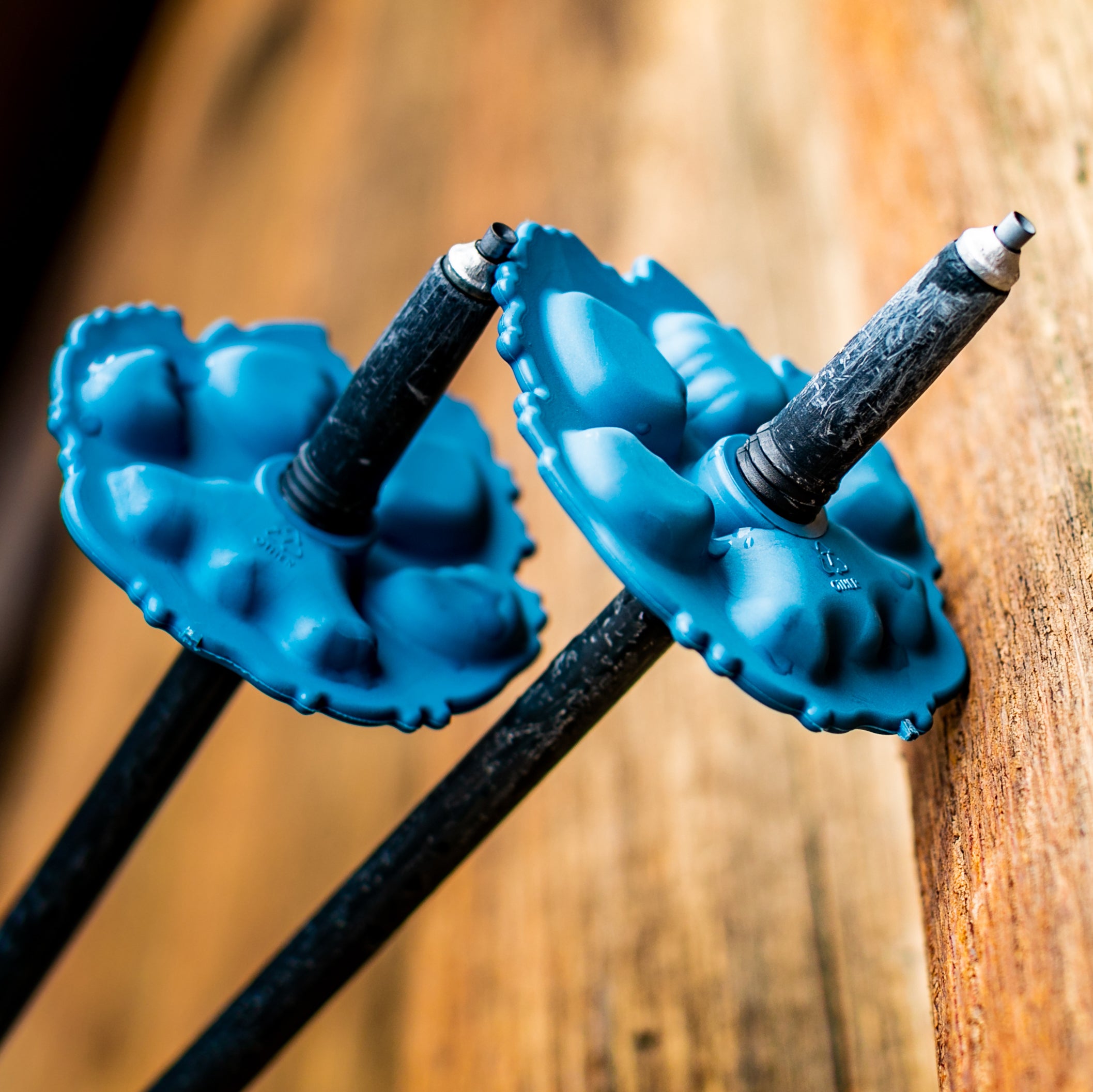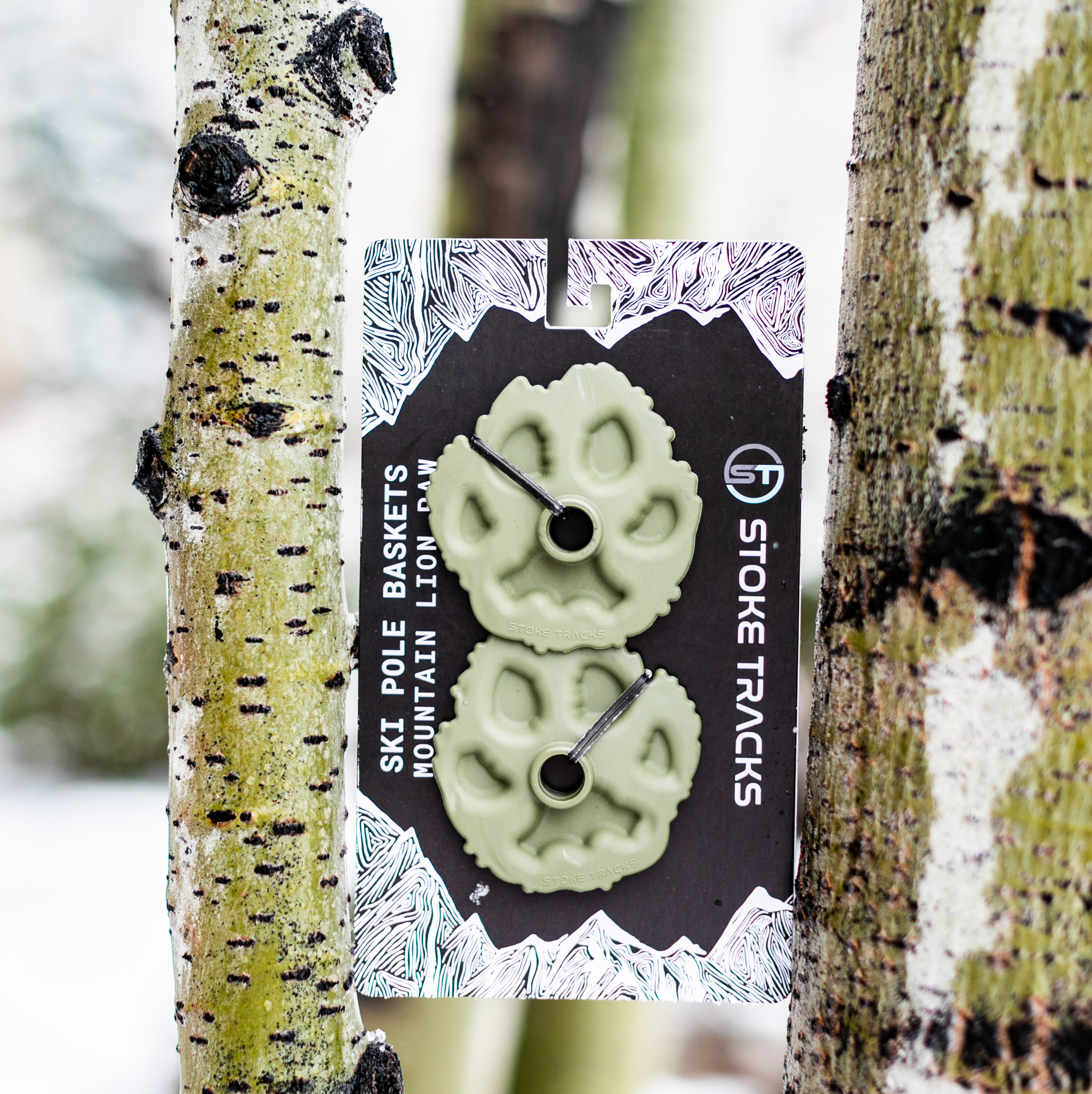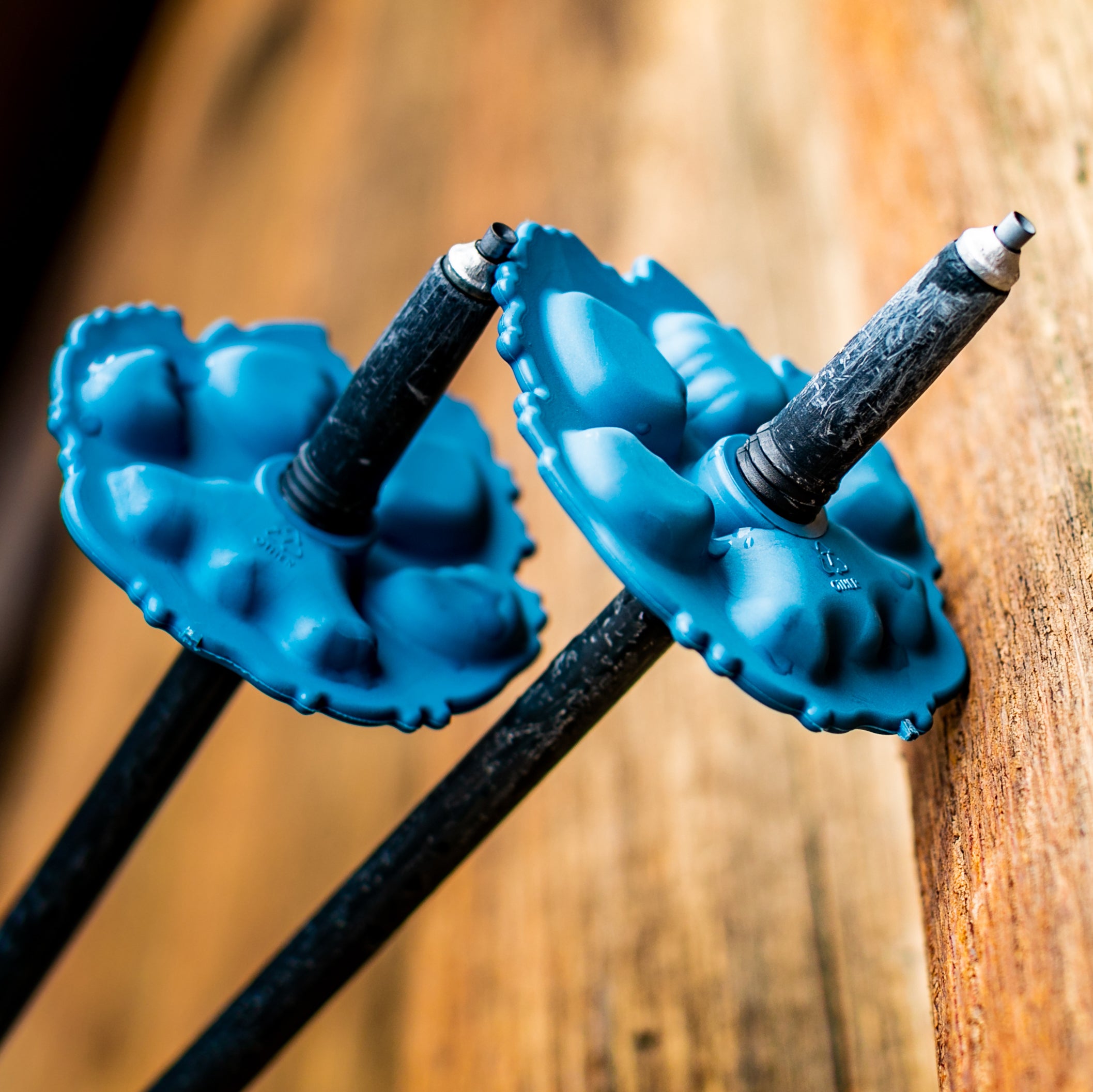 Regular price
Sale price
$32.00
Unit price
per
Sale
Sold out
These mountain lion ski pole baskets will have you purring in powder and on the groomers. 
What to Expect
Made from renewably sourced biomaterials
Renewable and fully biodegradable
Mix and match your colors
Super easy to install
What to Expect
Made from renewably sourced biomaterials
Renewable and fully biodegradable
Mix and match your colors
Super easy to install
View full details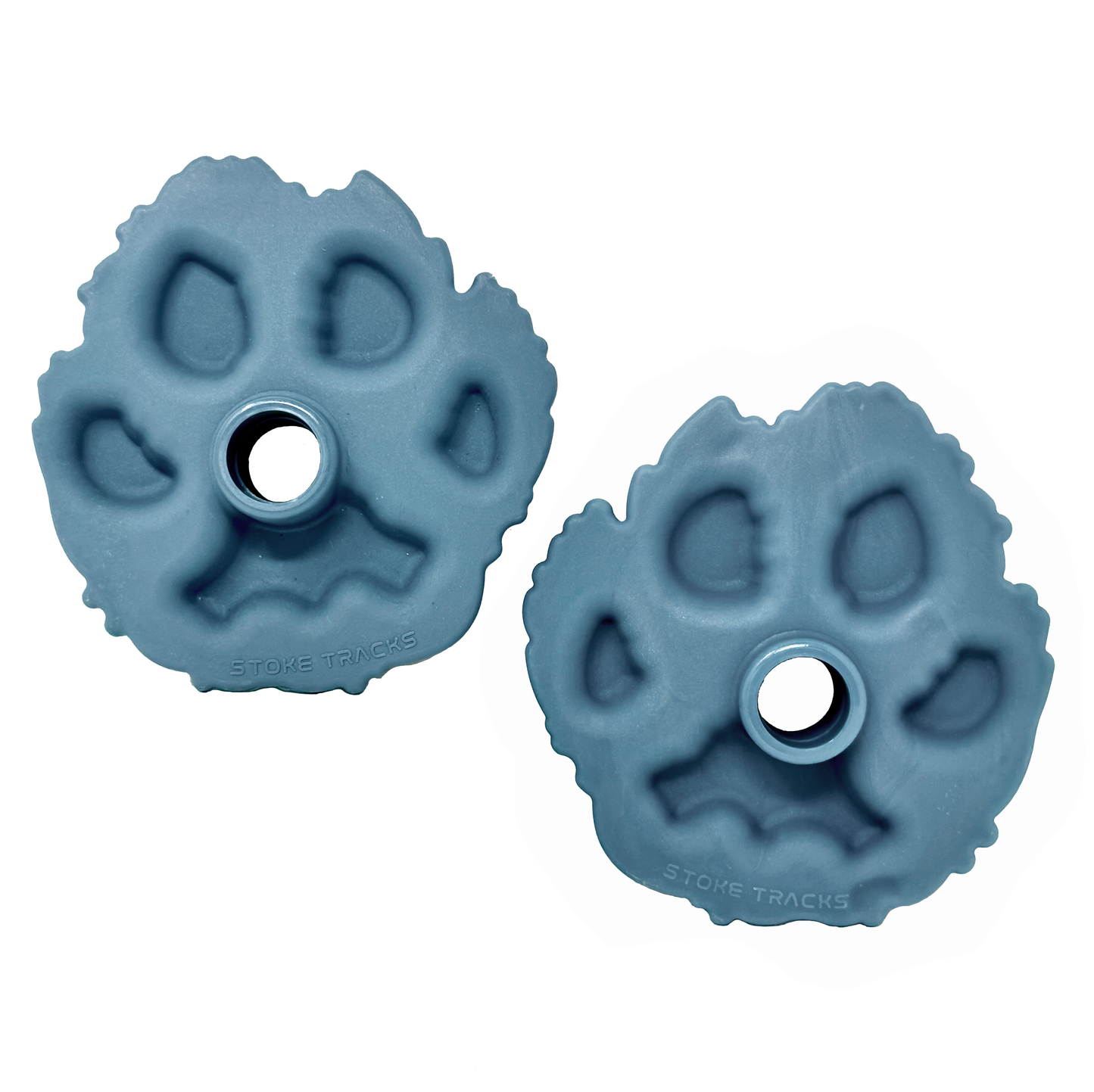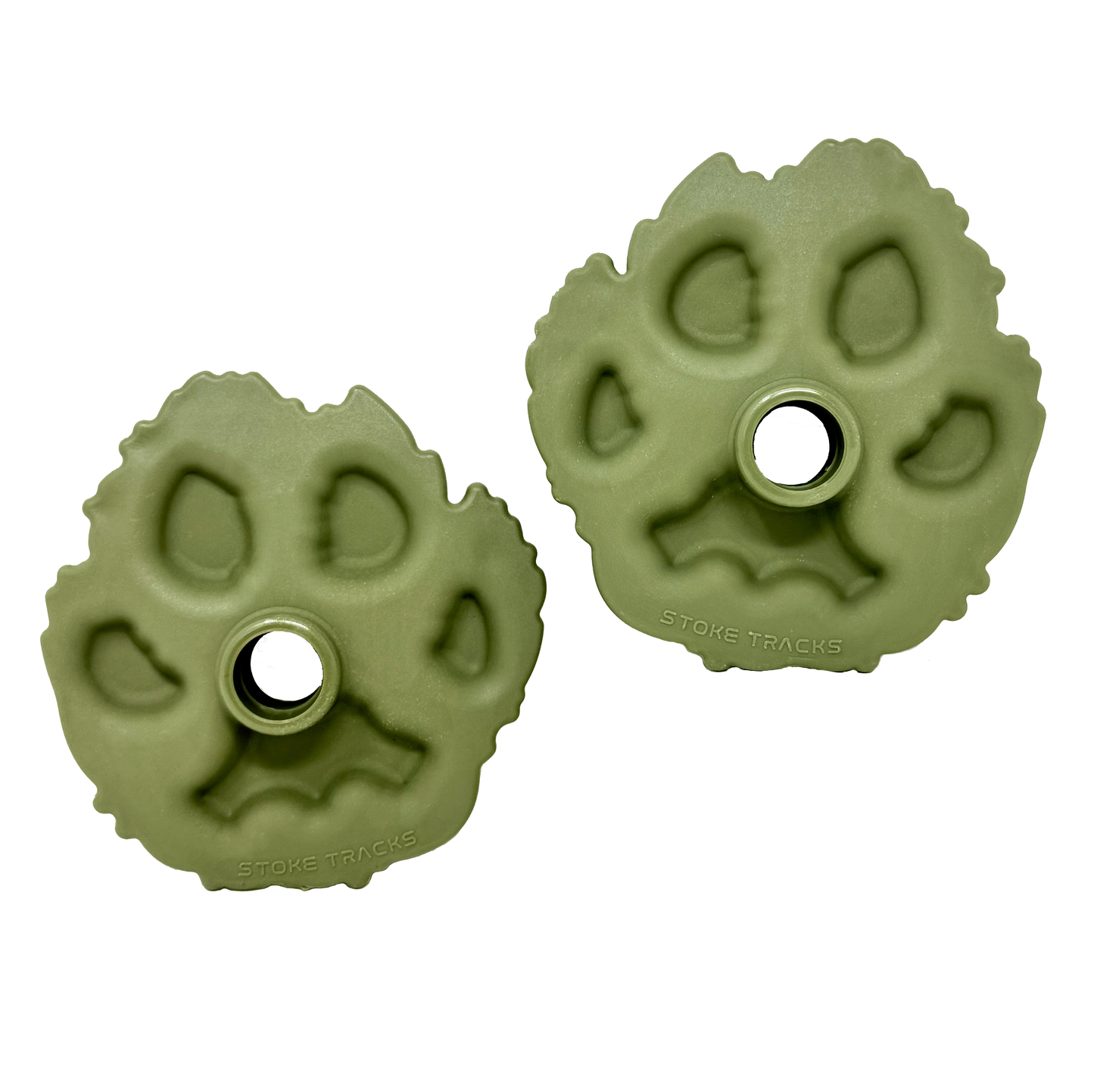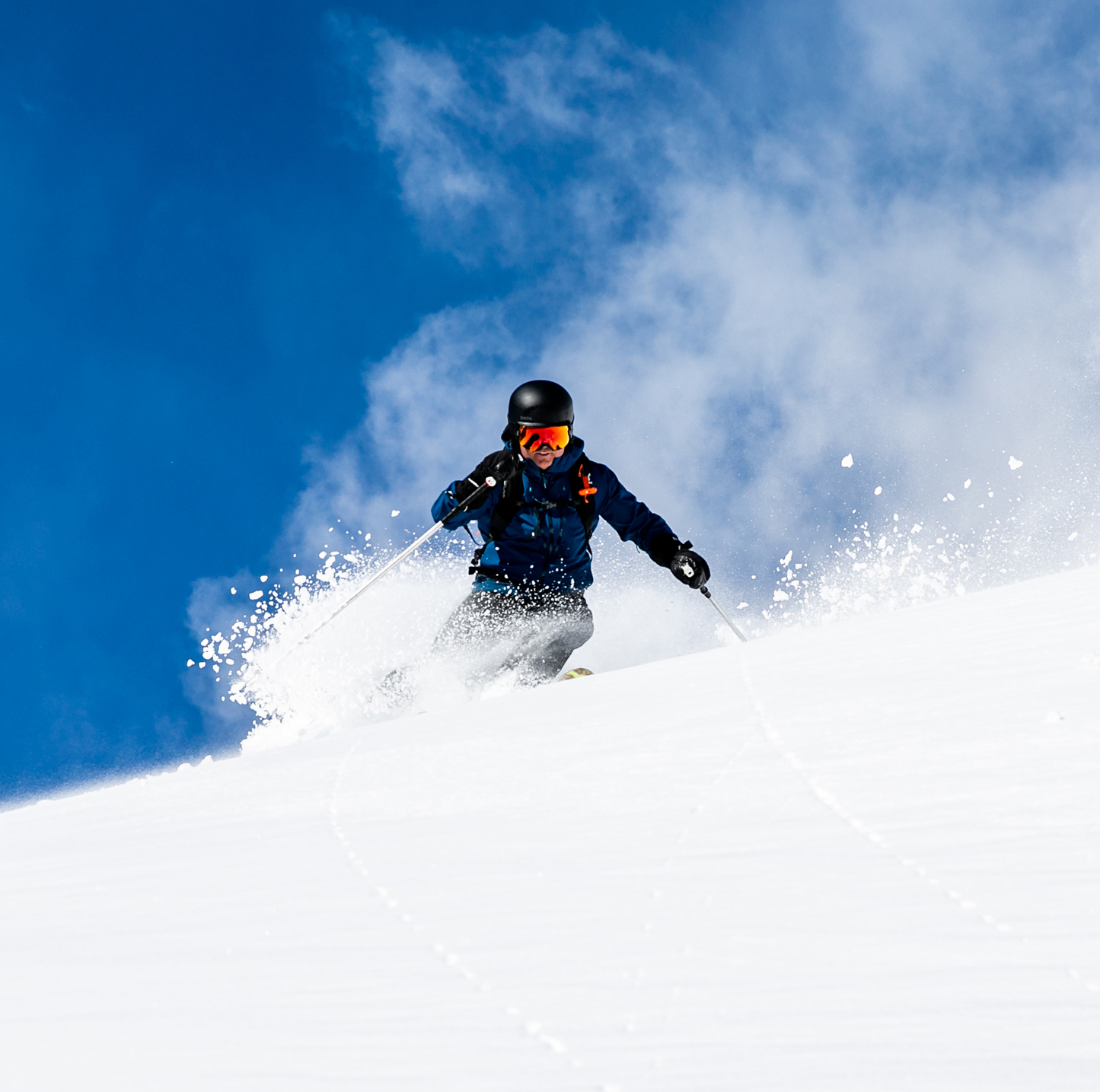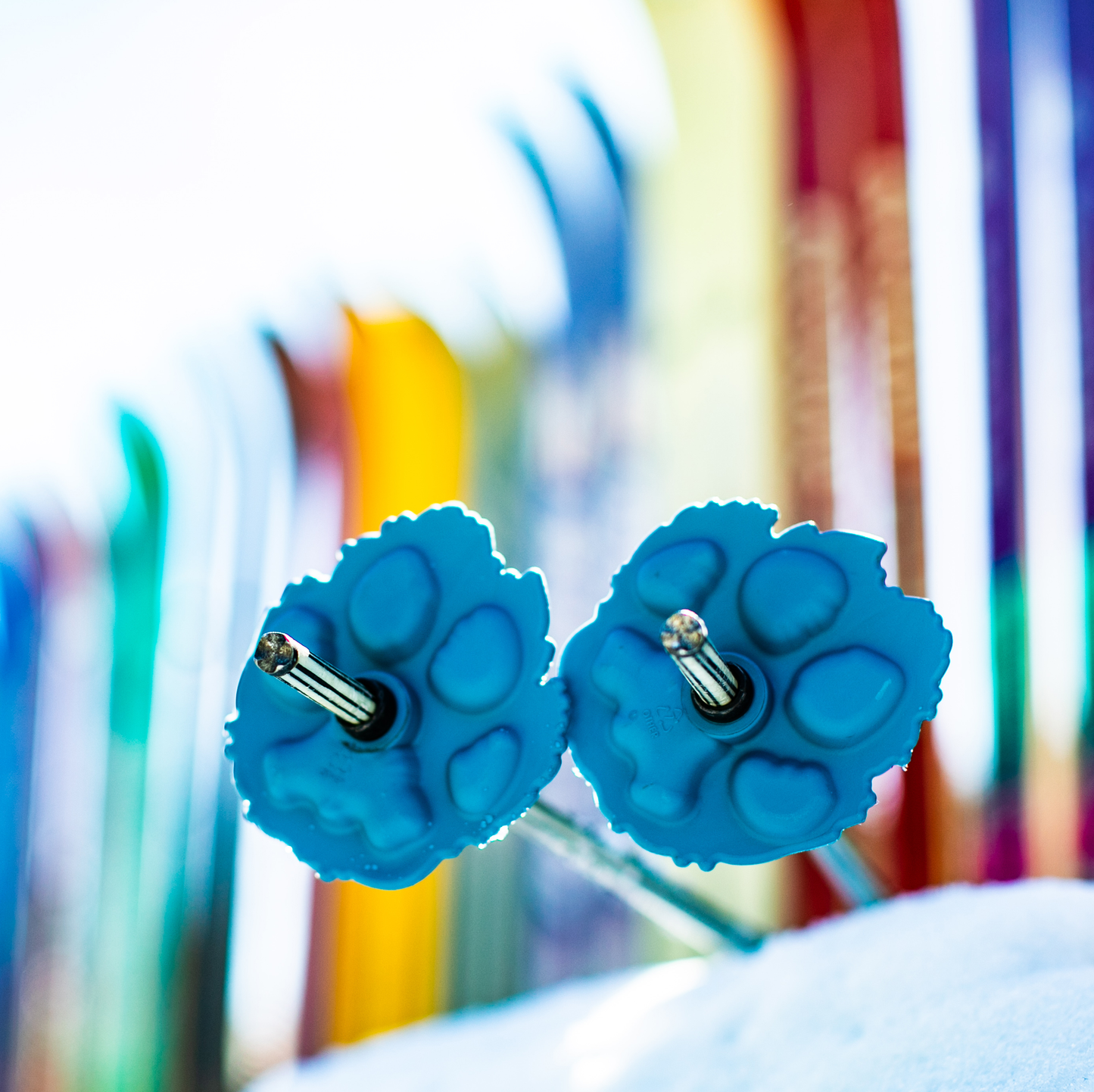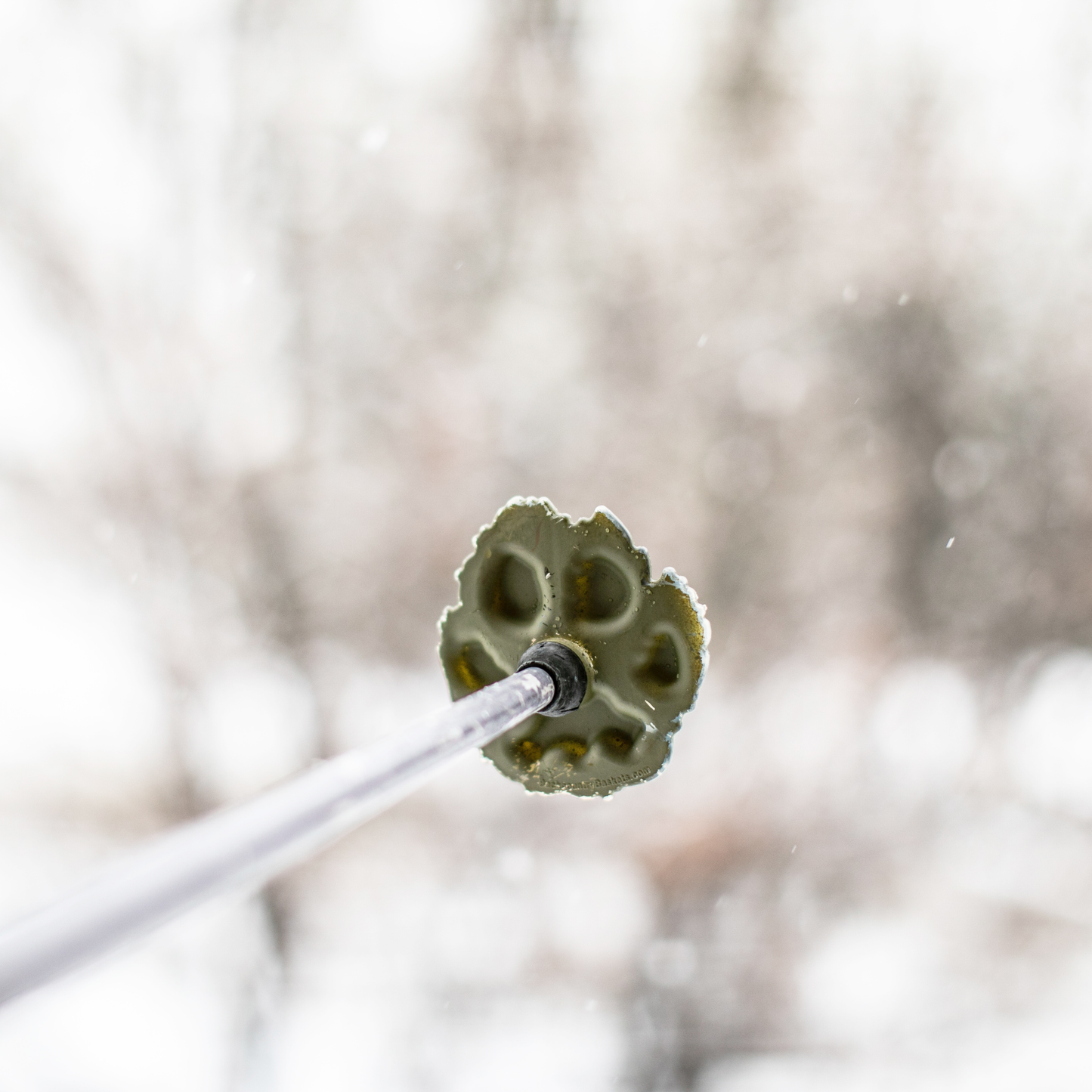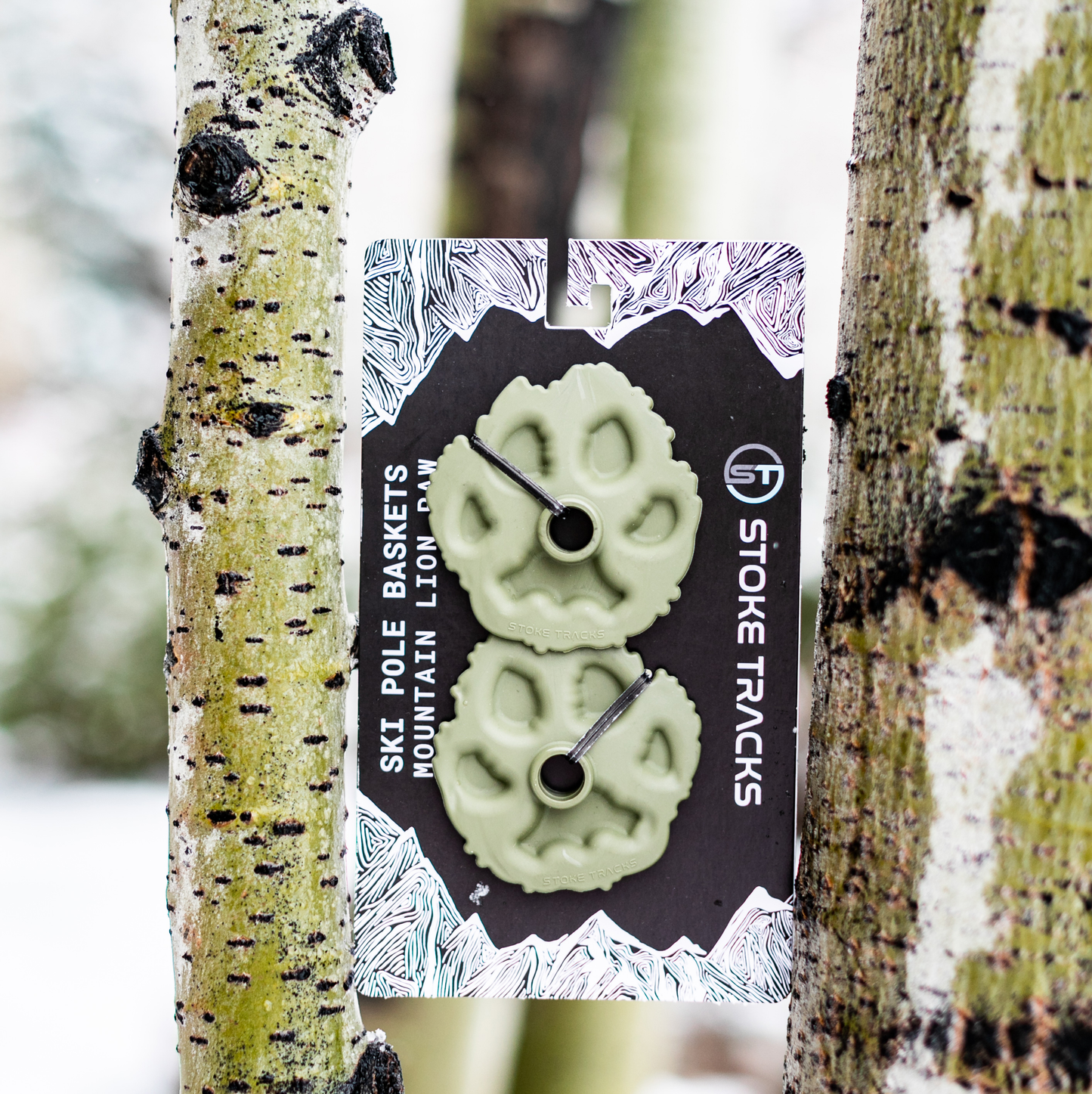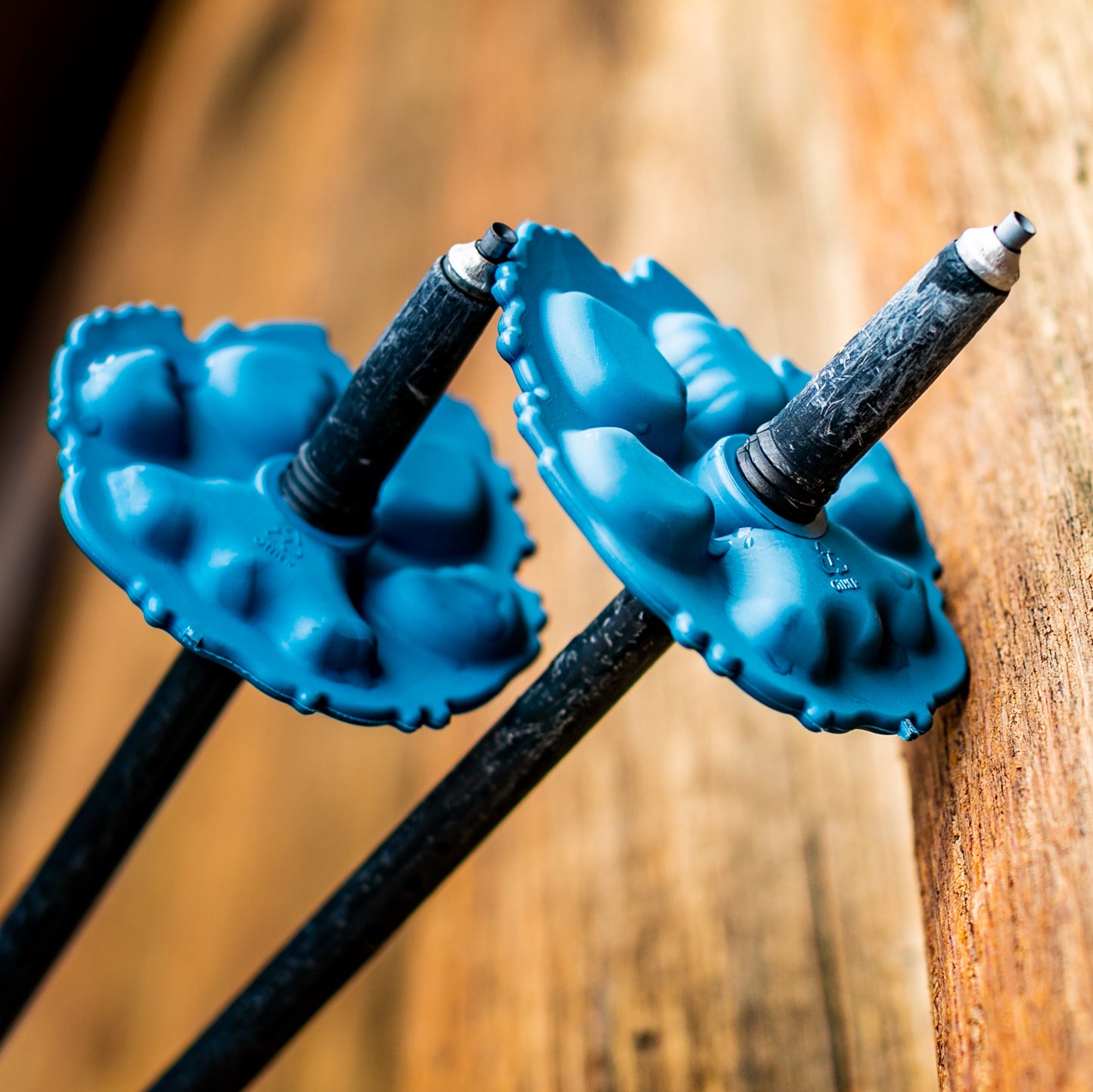 how to install your
stoke tracks
1
remove your current basket
To remove your existing basket, grasp it firmly, pulling downwards towards the ski pole tip while rotating counterclockwise.
2
install
stoke tracks
Installing your STOKE TRACKS is a breeze. Simply push it upwards toward the pole's handle while twisting clockwise. Continue until it sits snugly against the stopper.

*Product could be softened in a bowl of hot water.
3
now, get outsideand leave your mark
Stoke Tracks are designed to inspire. Now that you're equipped, it's time to get outside and leave your mark!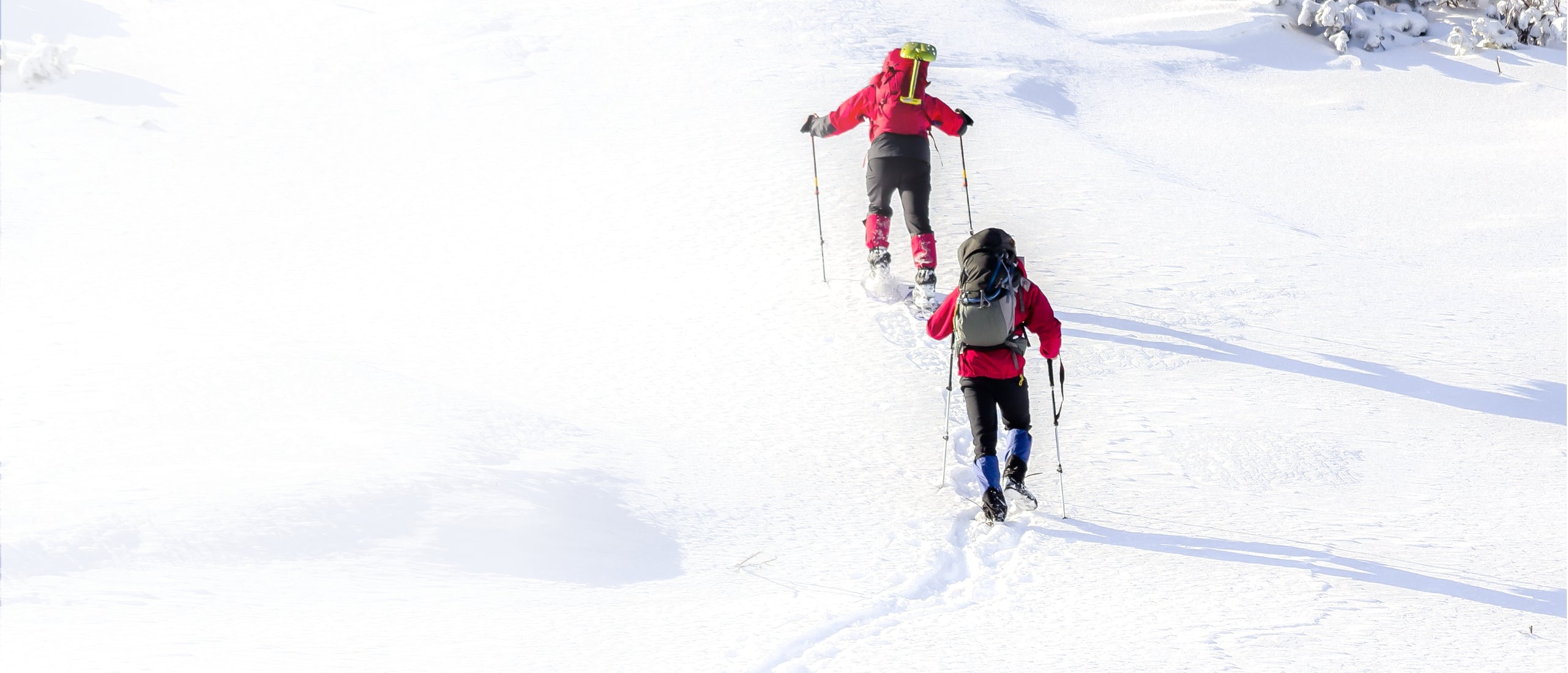 Why Your Support Matters
giving back with every purchase
When you choose Stoke Tracks, you choose a greener planet. $1 directly supports environmental initiatives through our partnership with Protect Our Winters
sustainably sourced biomaterials
We're committed to responsible sourcing, putting the planet first without compromising quality or performance.
Environmental Impact
They're not just biodegradable but also raise awareness about sustainable alternatives to traditional plastics, helping to shape a cleaner planet. Biodegradable means no plastics In our landfills, no plastics In our oceans, and best of all, no microplastics!
Genuine Biodegradability
Made from genuinely biodegradable TPU.
Unique Animal Track Imprints
A fun twist to your outdoor adventures.
Environmental Advocacy
Part of every sale helps support environmental initiatives.
Direct-to-Consumer Model
High-quality products at more affordable prices.
Sustainably Sourced Biomaterials
Responsible sourcing for a greener planet.
Join us as we get STOKED, one track at a time.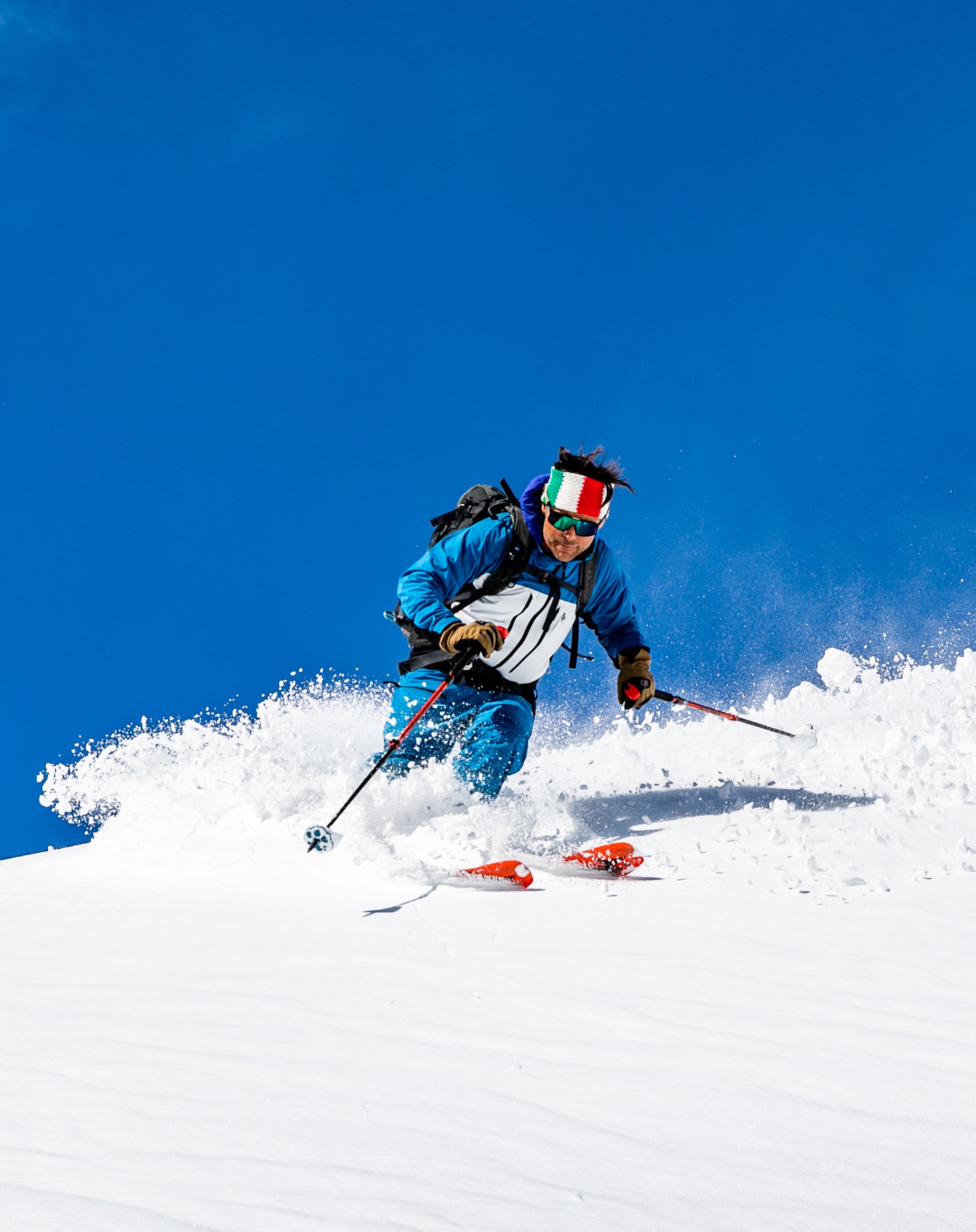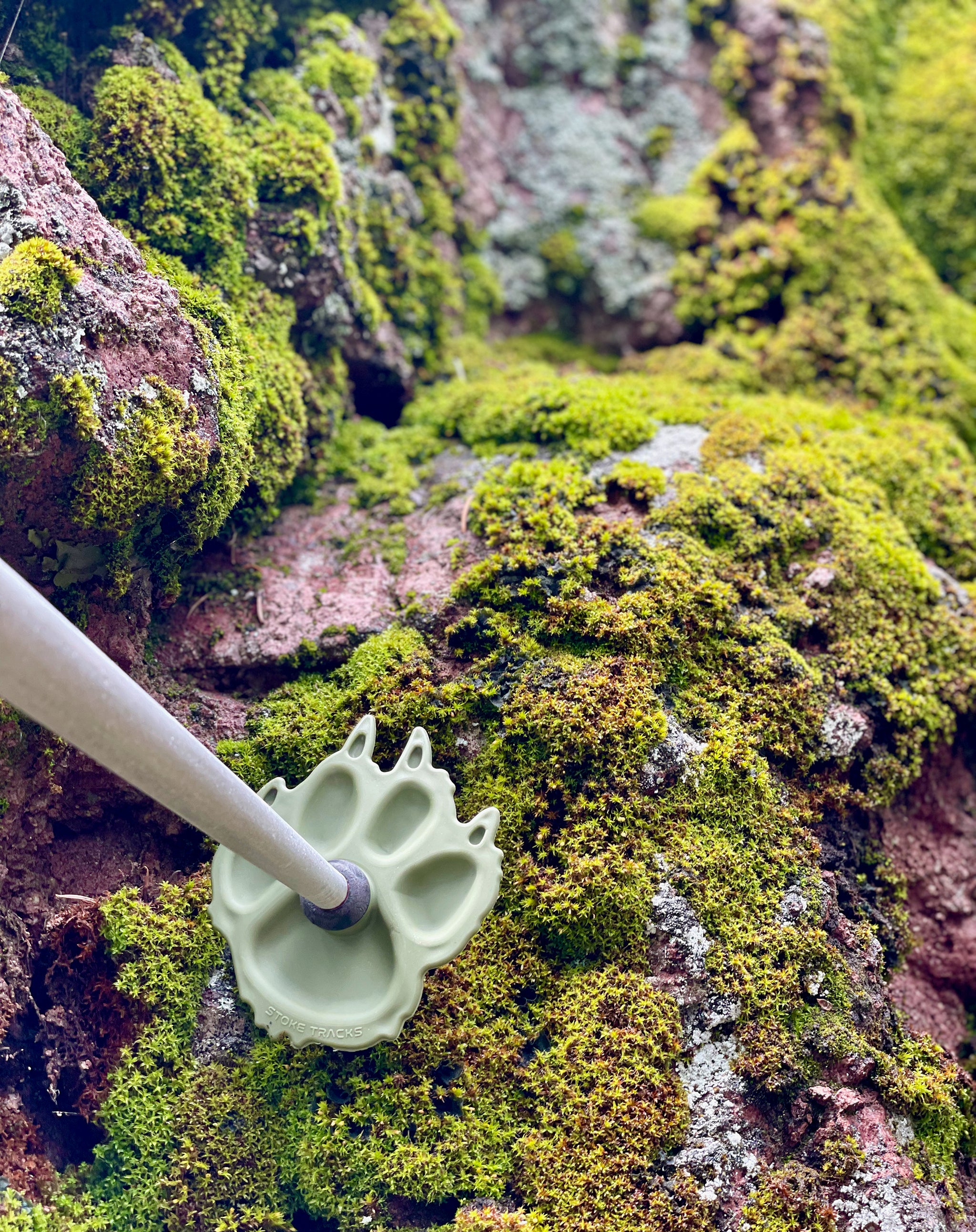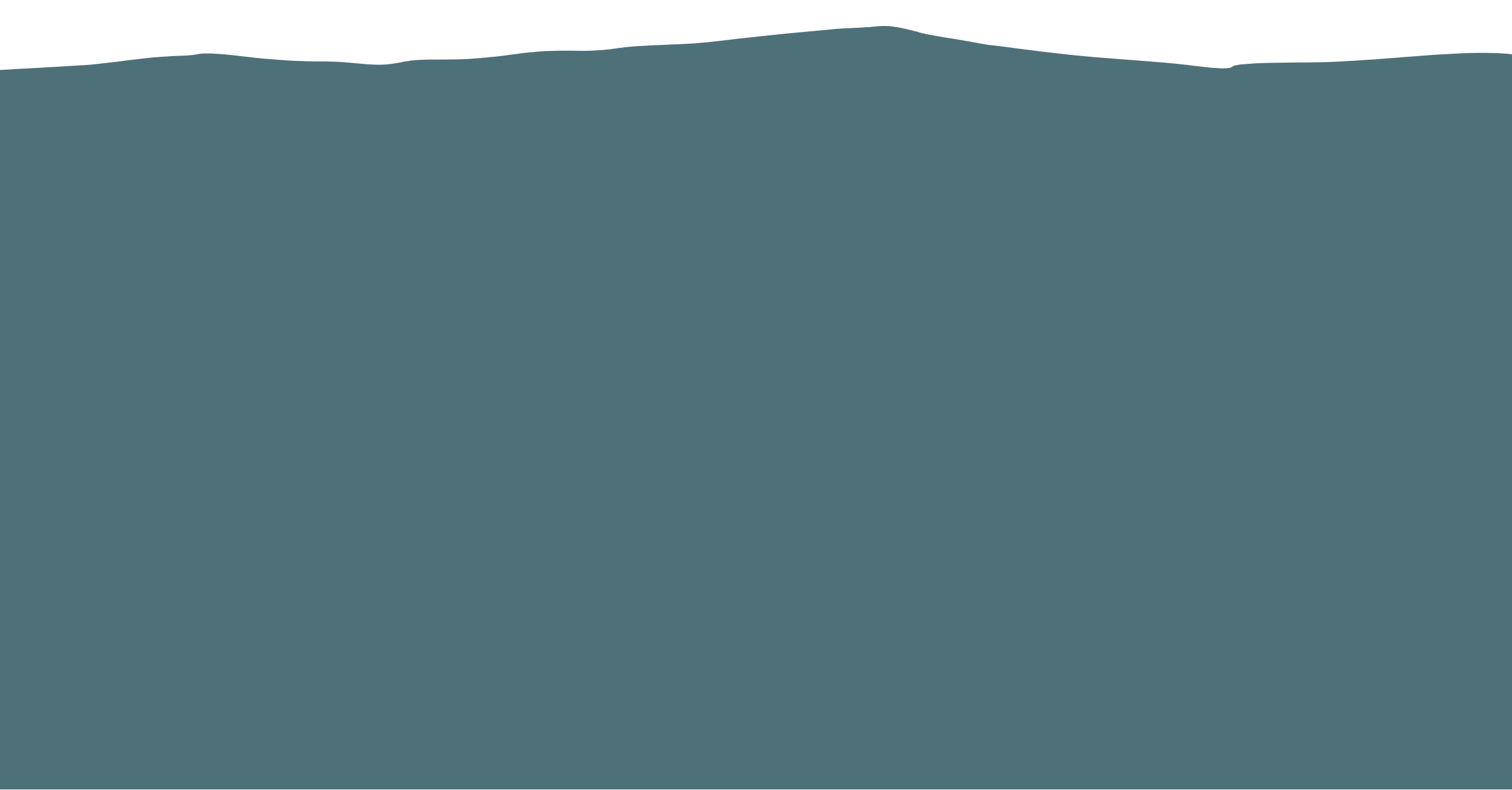 Have Questions?
What do we mean when we say these baskets are biodegradable?
We mean that our baskets biodegrade entirely in 180-270 days when buried in soil or when floating in the ocean. A lot of plastics these days are labelled as biodegradable or compostable. Nearly all of these need either 1000s of years to biodegrade or are compostable only in industrial composters. The material we use for our baskets is entirely different from this. Read more about the amazing science of biodegradable thermoplastic polyurethane here.​
These baskets are seriously made from plants?
Yep. To be more specific, they'e made from oils produced by algae. How amazing is that? Most plastics out there are petroleum based. We're no experts, but we're guessing plant-based materials are probably better for the environment.
How do I install these baskets on my poles?
Our baskets fit both twist on and snap on pole basket assemblies. If you have twist on baskets, twist the old ones off and twist your new Stoke Tracks baskets on. If you have snap on baskets, pull those suckers off and snap your new Stoke Tracks baskets on. Easy does it!
Why do I love these ski pole baskets so much?
Because they make your life better. Get stoked. Go outside.
How can I become a

Stoke Tracks

ambassador?
Want to get a pair of free ski pole baskets that pull plastic from the oceans and help fund POW initiatives? Shoot us an email at info@stoketracks.com and let us know how you can help get the word out!
How do these ski pole baskets help fund our partners at Protect Our Winters - POW?
$1 from every purchase goes directly to our partners at POW. That means that your purchase can have a real impact on climate change. POW has accomplished amazing things.

Check them out here - POW.